Samsung brings back its unusable, gigantic Galaxy View tablet
Published on
Apr 25, 2019, 05:47 pm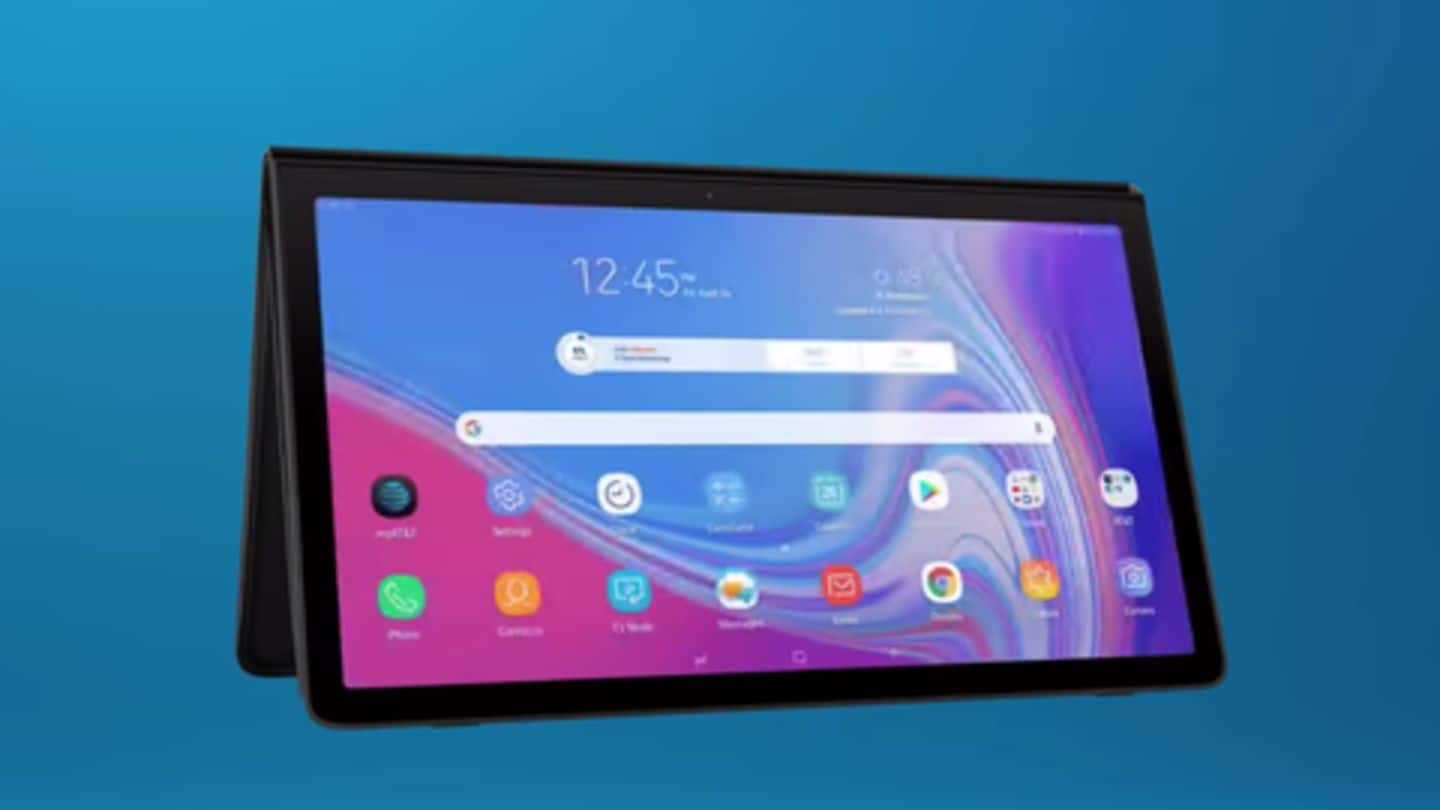 After a three-year-long gap, Samsung is once again bringing back its gigantic Android tablet-cum-mobile TV hybrid. Dubbed as Galaxy View 2, the new device comes as a sequel to the original, lap-crushing 18.4-inch Galaxy View. And while it is slightly less colossal with a smaller 17.3-inch display, the View 2 is as unusable as its predecessor. Here's more on Galaxy View 2.
Firstly, here's a look at the Galaxy View 2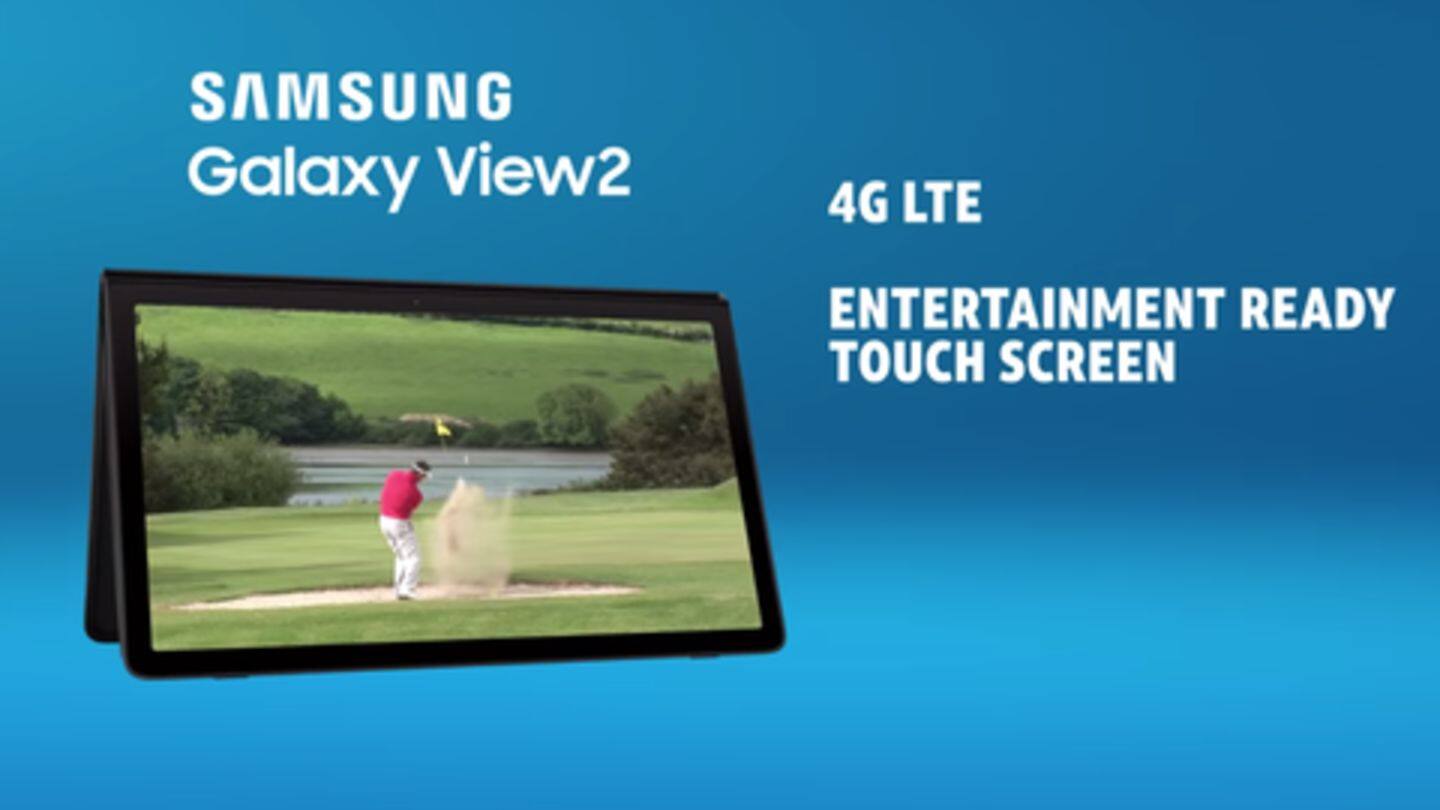 The Galaxy View 2 features a 17.3-inch full-HD touchscreen display with prominent bezels on all sides. In terms of design, it gets a couple of improvements. The rear handle that we saw on the original View has now been replaced by a hinged kickstand-cum-cover. The kickstand also has a large circular hole that can come in handy for holding this otherwise enormous tablet.
Internally, it is as less exciting as it is externally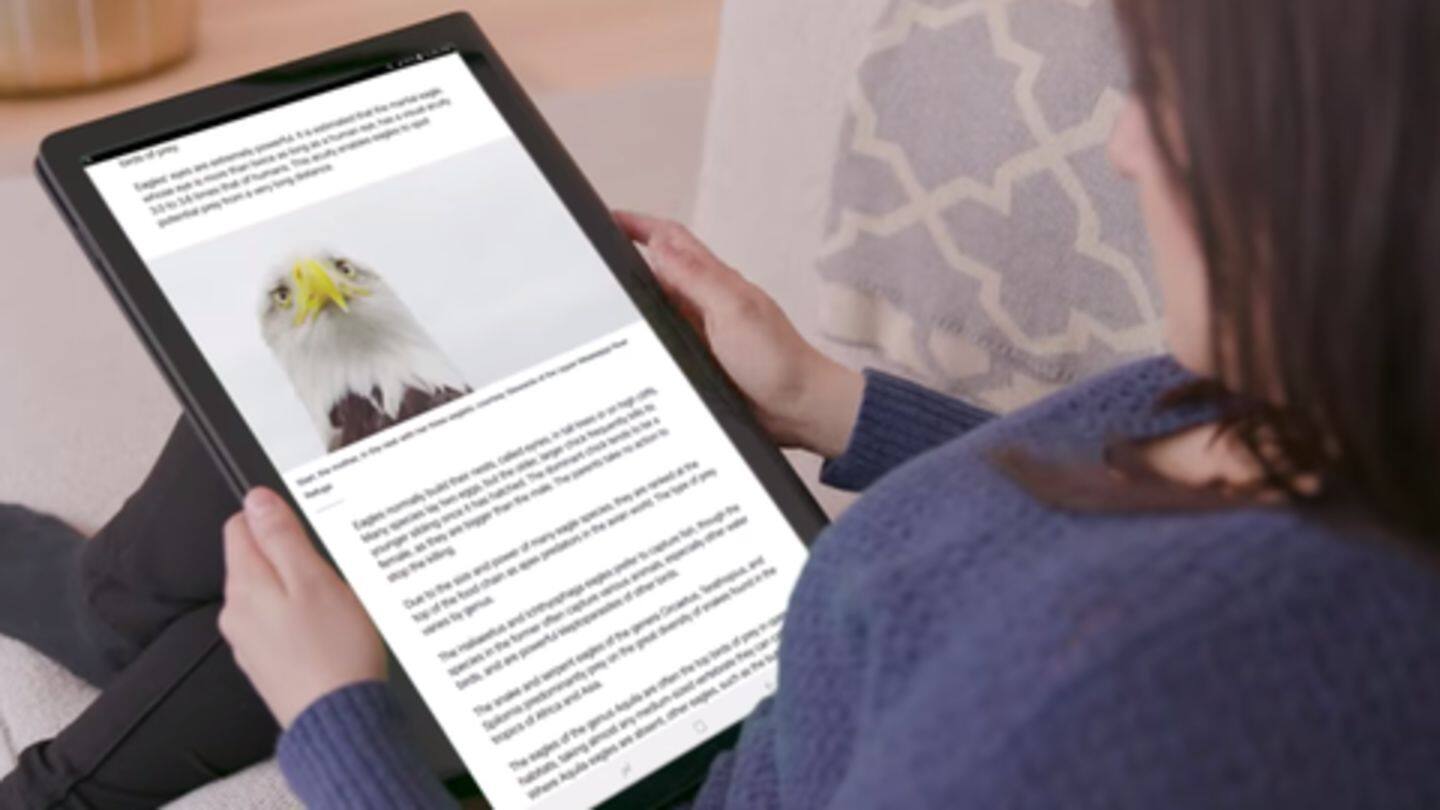 The Galaxy View 2 is powered by an Exynos 7884 chipset, paired with 3GB RAM, 64GB of expandable storage (expandable upto 400GB), and Android Oreo-based OS. Moreover, thanks to its gargantuan size, the tablet packs a massive 12,000mAh battery. You also get a 5MP front camera for video calls, 4G LTE support, Dolby Atmos Sound, and DirecTV Now, among others.
The Galaxy View 2 arrives in the US tomorrow i.e April 26th for $37 per month on a 20-month installment plan with AT&T. Hence, even for a smaller size, you end up paying $140 more than the original $600 worth View tablet.
The big question: Is this device for you?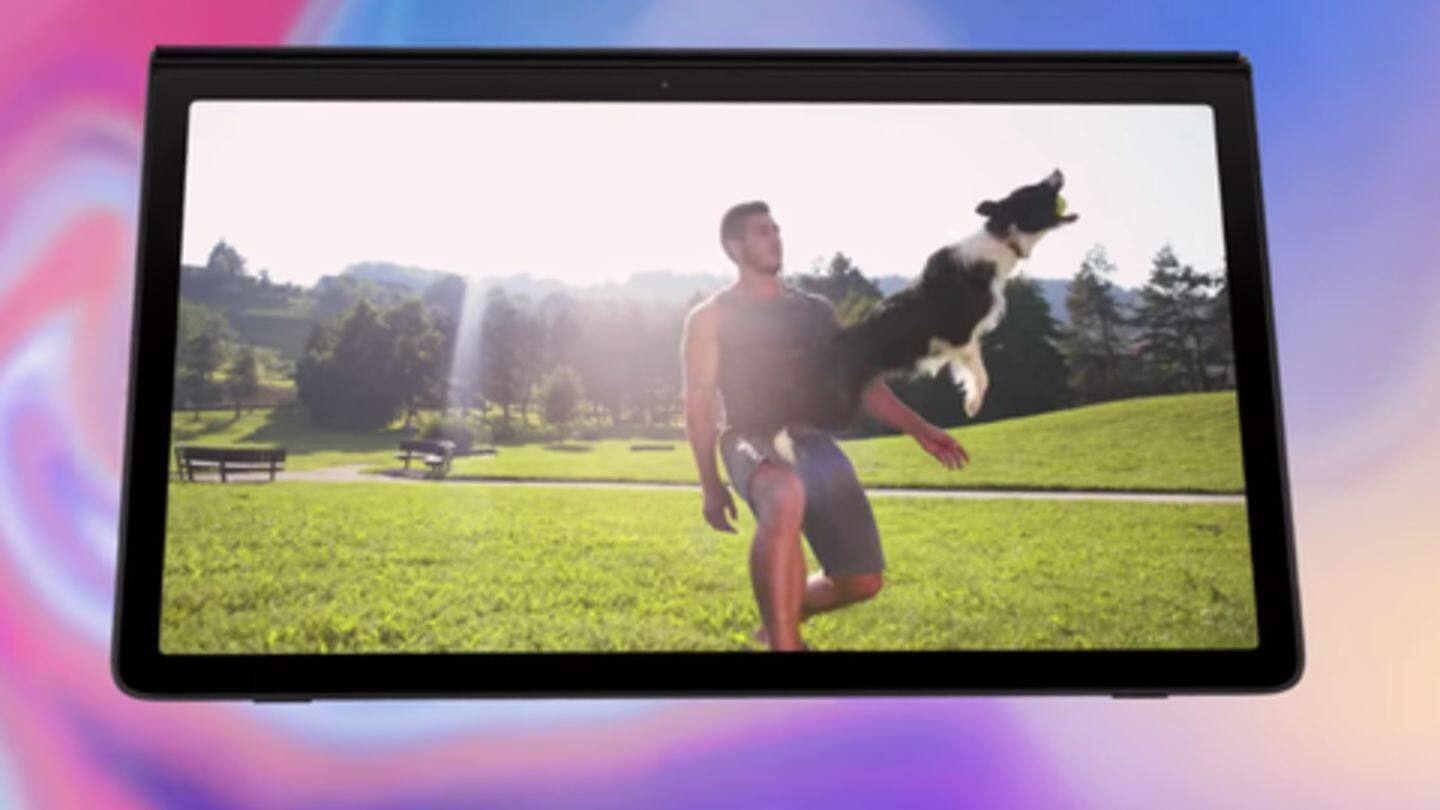 Bigger displays are good when it comes to enjoying videos. But with a 17.3-inch screen, View 2 is quite large, heavy, and practically unusable as a tablet. Moreover, at $740, it costs as much as slimmer and more powerful tablets - like an Apple iPad. So unless you want a big display to keep on your kitchen top, you can happily skip this one.