Apparently, Amazon's Alexa employees can find out where you live
Apparently, Amazon's Alexa employees can find out where you live
Written by
Shubham Sharma
Apr 25, 2019, 05:25 pm
3 min read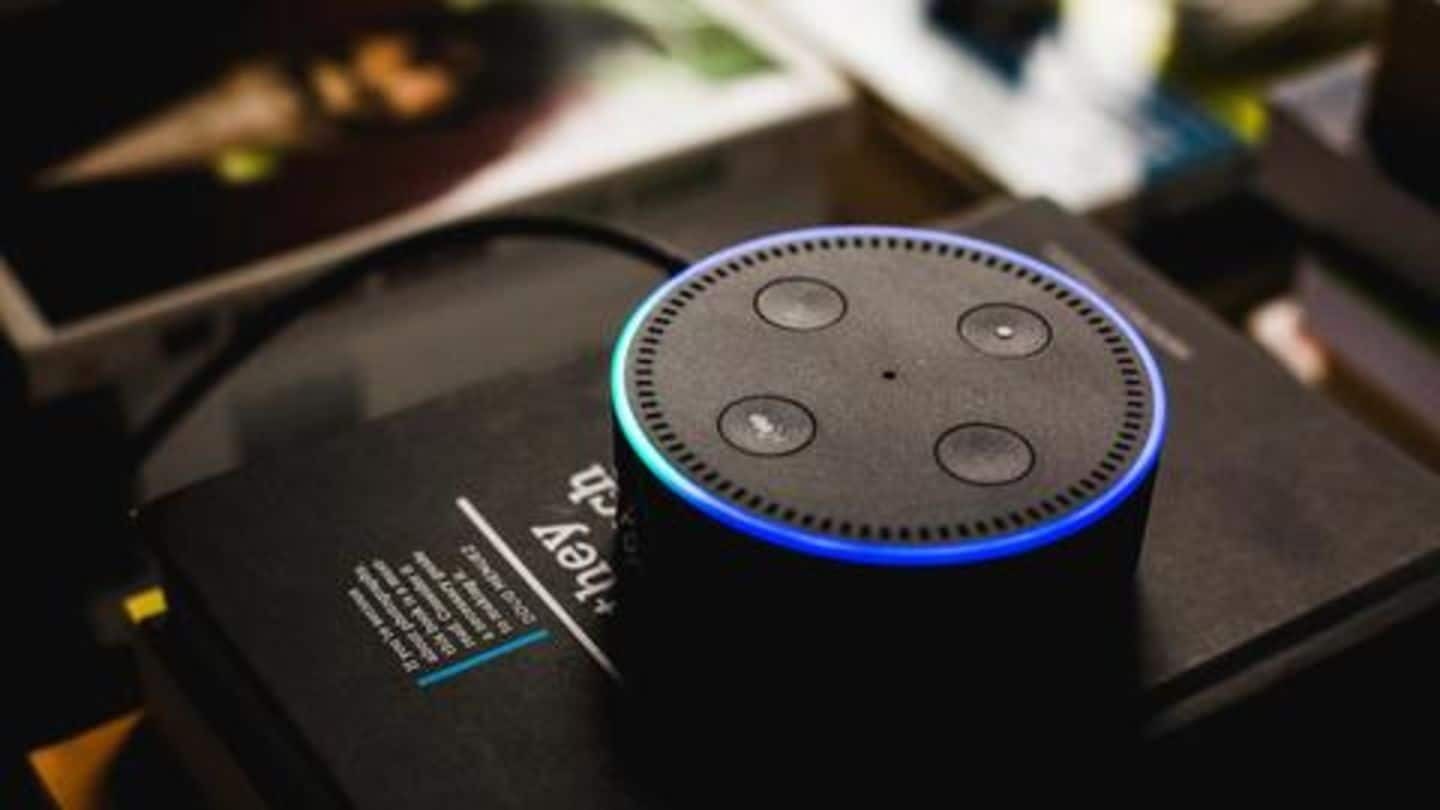 Amazon Alexa is great at handling queries - be it ordering food, getting a cab, or keeping you entertained. However, in order to improve this experience, the AI also needs data, which is fed by a group of reviewers handling Alexa's user recordings. Now, in a scary report, Bloomberg reveals that these reviewers have access to users' exact locations. Here's what it means.
Amazon tools giving location information
Speaking to multiple Amazon employees, Bloomberg has learned that the company's tools provide access to user coordinates, which can easily be used to fetch the exact location of a person such as their home address. The outlet even witnessed a demonstration wherein an employee fed the longitude and latitude from Amazon's tool into Google Map and tracked down the house of an Alexa user.
How Alexa gets location data
Location information is approximated either through the internet or using the Alexa app, which seeks location permissions and home address from a user when they set up their Echo device.
Another tool captures contact names, email addresses
Along with the location-capturing tool, which the employees believe many have access to, there's another tool used by Amazon's Alexa employees. This one captures contact information - names, partially-hidden numbers, email addresses - which the users have chosen to share with the Alexa app. However, it's worth noting that the information captured here is believed to be accessed by a smaller number of employees.
No clarity on how many employees have this access
Having said that, it is not exactly clear how many people have access to these tools and therefore this information. Amazon, according to Bloomberg, has employed thousands of employees who analyze, transcribe, and annotate user recordings to improve Alexa's ability to understand user queries and answer them accordingly. They are spread across three continents, working from Boston to India.
What Amazon has to say on this access
Amazon had previously said its reviewers cannot link individual recordings to the identity of users in any way. Now, in response to the latest report, it says, "Access to internal tools is highly controlled, and is only granted to a limited number of employees who require these tools to train and improve the service by processing an extremely small sample of interactions."
Strict policies prohibiting employee access
"Our policies strictly prohibit employee access to or use of customer data for any other reason, and we have a zero tolerance policy for abuse of our systems. We regularly audit employee access to internal tools and limit access whenever and wherever possible," Amazon said.
Still, Amazon should restrict employee access
While Amazon has got safeguards in place, such a wide degree of data sharing could certainly raise concerns among Alexa users. And, rightly so. Nobody would like the fact that a random unknown person would have the power to track down the exact place where they live. Not to mention, the case of sensitive information sharing, even for improving Alexa's capabilities, makes matter worse.