This gaming phone concept has no notches, no selfie camera
This gaming phone concept has no notches, no selfie camera
Jan 20, 2019, 02:56 pm
2 min read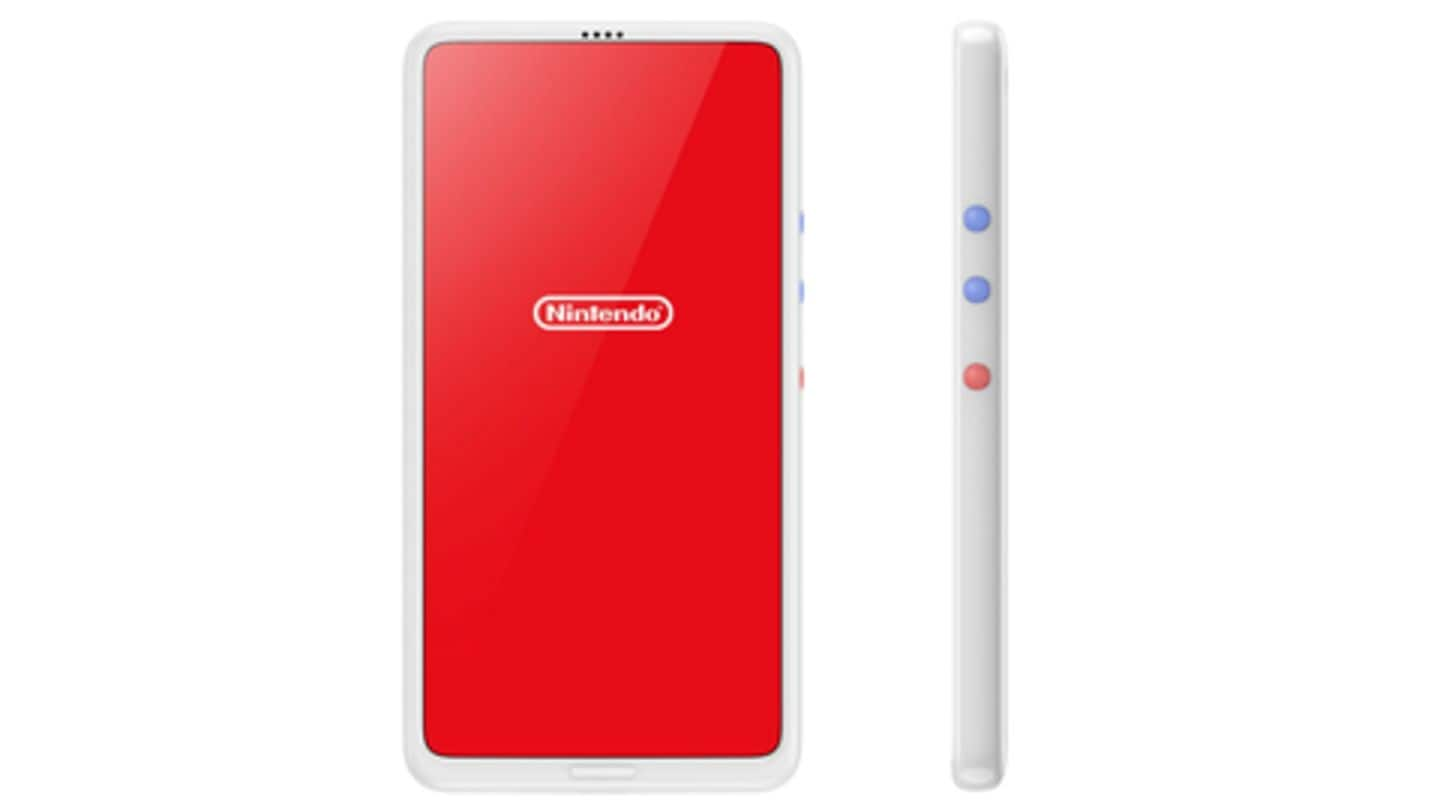 Do you remember Nintendo Switch - the 2017's all-in-one gaming device that worked as a handheld machine as well as a TV console? Well, I asked because a rather quirky conceptual Nintendo-branded smartphone is attracting a lot of interest. Why? Because the phone looks like a Switch console, has an all-screen notch-less design, and no selfie camera. Here's all about it.
Here's how the phone looks like from the front
Up front, the phone features an all-screen notch-less design with rounded corners and slightly raised bezels that nestle the unblemished screen. The earpiece is enclosed in the top edge of the frame while the home button is smartly tucked away in the chin. So, how do you get such a design? Ditch the selfie camera, forget about the razor-thin body, and Voila!
The rear is as attractive as the front
Talk of present-day smartphones and you will only hear about glass backs, gradient designs and a bunch of cameras. However, this concept phone breaks the design monotony with a single rear camera and a minimalistic design. Further, the bottom-left area carries Nintendo's branding while the remaining space serves as a free canvas for Pokémon art or whatever you like.
But a phone's more about functionality than design, isn't it?
The phone is designed as a 2-in-1 device that can offer uninterrupted gaming - like the Nintendo Switch. It can connect to bigger screens, say TV, for full-fledged gaming while also being mobile enough to pair with joysticks and offer on-the-go gaming. And when you're not playing, you can take calls, click photos and do everything that you can do with a regular smartphone.
So, when can you get this phone? Probably never
Yes, this phone is a conversation starter. It breaks away from the current crop of smartphones and does so rather simplistically. However, as of today, the handset remains a mere concept design that has been created by Lee Huang - a China-based industrial designer. But can we see a phone like this in the future? Will you own a phone like this?