Soon, teens can experience consequences of overdrinking in VR
Soon, teens can experience consequences of overdrinking in VR
Mar 11, 2019, 12:32 am
3 min read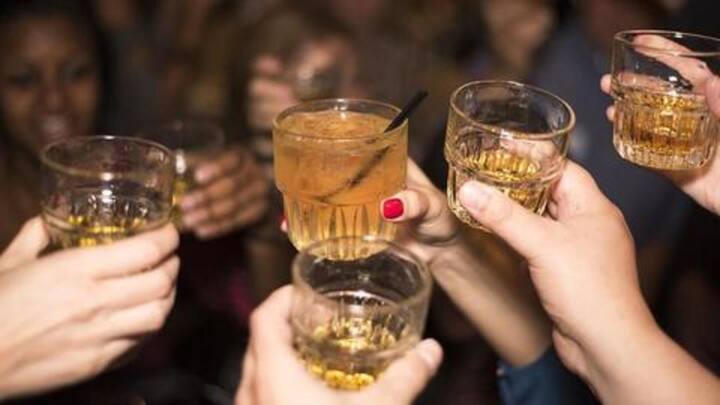 Researchers in Denmark are working on a way to show the consequences of overdrinking, without actually letting kids/teens drink. According to a report in The Guardian, they're working on a VR-based game, where kids could get a realistic party experience and investigate the social mechanisms surrounding drinking. This could ultimately help them make right choices in real-world scenarios. Here's more on the unique game.
Denmark's teenage drinking problem
Denmark has a serious teenage drinking problem, with kids aged between 15 and 17 being the heaviest drinkers for their age in Europe. They can get moderate to strong level alcoholic drinks from supermarkets and retail stores without any restrictions. Not to mention, alcohol is even served at school parties, which further contributes to the problem of addiction in these teenagers.
Now, researchers plan to use VR to solve this problem
To tackle the issue, Southern Denmark University researchers are building a virtual reality game where teens could get a real experience of overdrinking and its effect. "We hope that presenting them with a simulated situation, where they have to make decisions about alcohol, will help them cope better with real parties," Gunver Majgaard, a robotics and learning specialist at the university, told The Guardian.
What this game would look like
Though the game is still being developed, the researchers say it would be set a teenager's home party with some 35 people as guests. Here, the player would get the option to accept a drink being offered by a friend or resist the peer pressure by choosing some other activity like talking to a friend, eating, or heading to the dance floor.
If the player chooses to drink, they'll see its impact
Notably, if a player chooses to drink, they'll start seeing the impact of alcohol with a blurred view and increasing blood-alcohol level. Eventually, "people will start to fall over chairs, or end up being sick," Majgaard said. "It lasts up to 15 minutes - shorter if you drink too much, because you black out, and longer if you go back and make different choices."
Roll-out by the end of this year
The researchers have filmed the content of the game - using a 360-degree camera - and are packaging it into VR. As the next step, they'll start a trial of the game and assess its functionality in schools. Finally, it will be available on app stores, meaning anyone would be able to download the game and show their kids the risks of overdrinking.