Update iPhone 5 immediately to keep using apps and services
Update iPhone 5 immediately to keep using apps and services
Nov 03, 2019, 02:32 pm
2 min read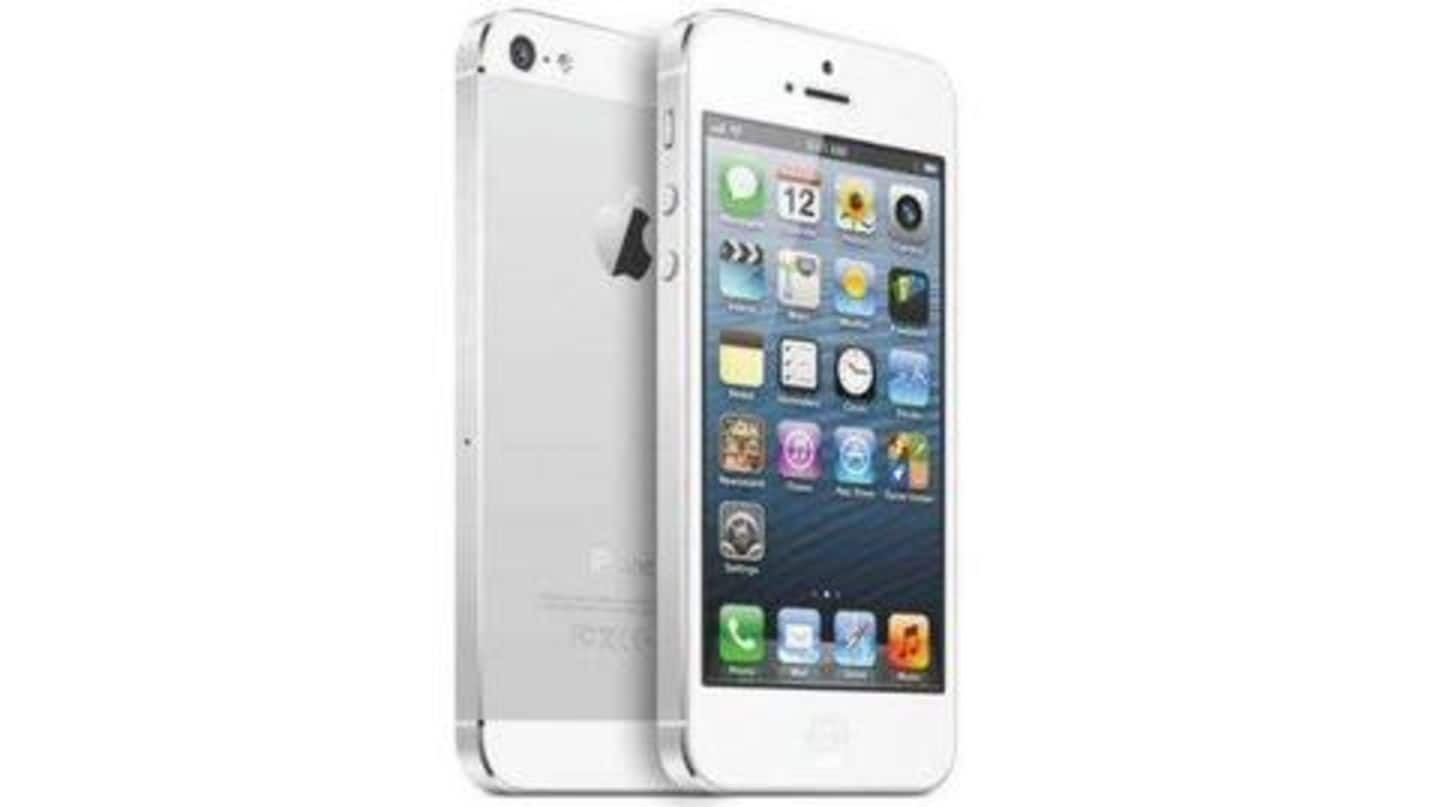 It is always a good idea to keep the software updated on your smartphone. But if you are using an iPhone 5, it is especially important to upgrade its operating system by November 3 (today). According to Apple, you will need to upgrade to iOS 10.3.4 to continue using important functions including the App Store, iCloud, email, and web browsing. Here are more details.
Update required due to the GPS time rollover issue
In a dedicated support page, Apple has noted that this issue is "due to the GPS time rollover issue" that began affecting GPS-enabled products on April 6, 2019. Basically, GPS devices measure date and time using a week counter, which needs to reset to zero after reaching the maximum count of 1,024 weeks. And it's this reset, that disrupts time, date, and location data.
Here's how to update your iPhone 5
Now, to update your iPhone 5 wirelessly, go to General >Settings, and then tap on Software Update. Then, tap on download and install to complete the process. However, make sure you are connected to a Wi-Fi network and that your phone has enough battery. Alternatively, you can also update manually by connecting it to your computer via iTunes.
Last day to update iPhone 5 via OTA method
If you do not update your iPhone 5 by November 3, 2019, you will be required to restore and update using a Mac or PC. This is because over-the-air software updates and iCloud Backup will not work.
The same issue affects other Apple devices too
If you're using iPad (4th generation) Wi-Fi + Cellular, you'll have to update it to iOS 10.3.4. Similarly, the iPhone 4s, iPad Mini (1st generation) Wi-Fi + Cellular, iPad 2 Wi-Fi + Cellular (CDMA models only), and iPad (3rd generation) Wi-Fi + Cellular models will have to be updated to iOS 9.3.6. Notably, the issue doesn't affect iOS devices newer than the ones listed.