WhatsApp Business app launched for connecting users to businesses
WhatsApp Business app launched for connecting users to businesses
Written by
Bhavika Bhuwalka
Jan 19, 2018, 12:35 pm
2 min read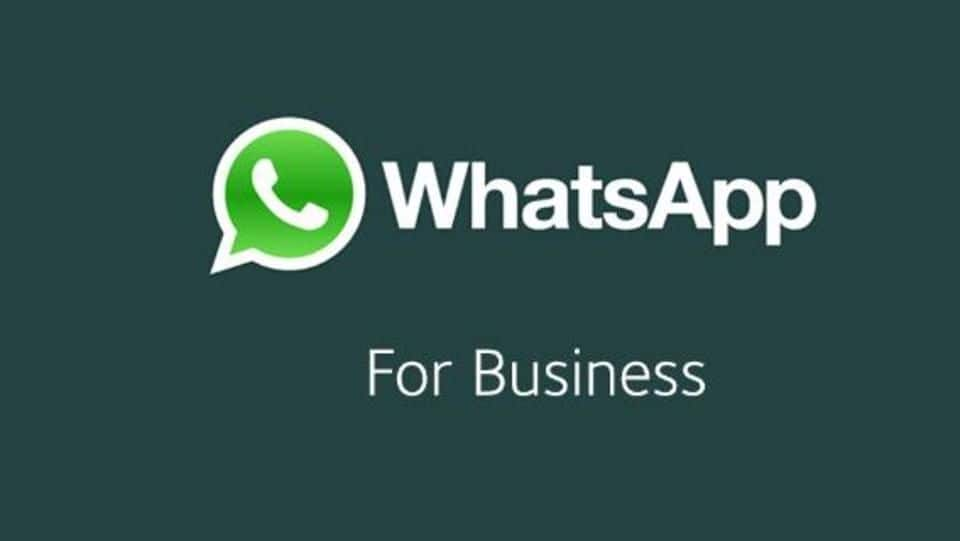 WhatsApp has officially launched its new WhatsApp Business app on Android. It aims to help small and medium enterprises better connect with their customers by establishing an official presence on the platform, much like how companies have a Facebook Page. Currently in the US, Indonesia, Italy, Mexico, and the UK, the app is expected to "roll out around the world in the coming weeks."
App to feature Business Profiles, smart messaging, and more
The app will feature Business Profiles where companies can detail their business description and contact information. It will also be equipped with smart messaging tools for sending preset greeting messages and quick replies to frequently asked questions. Business owners can also view statistics and general metrics of what is working for them on the platform. Some businesses will also get Verified Accounts over time.
Users can block Business Accounts for spamming
For users, profiles will be marked as Business Account so that they know they are being contacted by a company. They can also block the profiles they don't want to receive messages from and report accounts for spamming. People who have separate business and personal phone numbers can simply download both the apps on the same phone, and register them with different numbers.
BookMyShow, MakeMyTrip first Indian companies to partner with WhatsApp Business
In a pilot program, the company had first announced the app's arrival in September 2017. India, having 200 million WhatsApp users, participated in the testing phase with companies like BookMyShow and MakeMyTrip sending booking confirmations via WhatsApp. Going ahead, users can also expect other companies like Ola and OYO to communicate with them through WhatsApp Business for a seamless customer experience.
WhatsApp Business might extend to bigger companies for revenue generation
The app comes as WhatsApp's long-term plan for generating revenue. Even though it is currently free, it later plans to on-board larger enterprises like airlines, e-commerce websites, and banks, and charge them for providing advanced tools to communicate with customers. Notably, till date the company, that was acquired by Facebook in 2014 for $19 billion, continues to offer its service without ads.
"WhatsApp already helps 80% businesses in India, Brazil grow"
"Over 80% of small businesses in India and Brazil say WhatsApp helps them both communicate with customers and grow their business. And WhatsApp Business will make it easier for people to connect with them, and vice versa, in a fast and simple way," WhatsApp said.