Now, you can keep your Wordle streak alive across devices
Now, you can keep your Wordle streak alive across devices
Jul 14, 2022, 06:20 pm
3 min read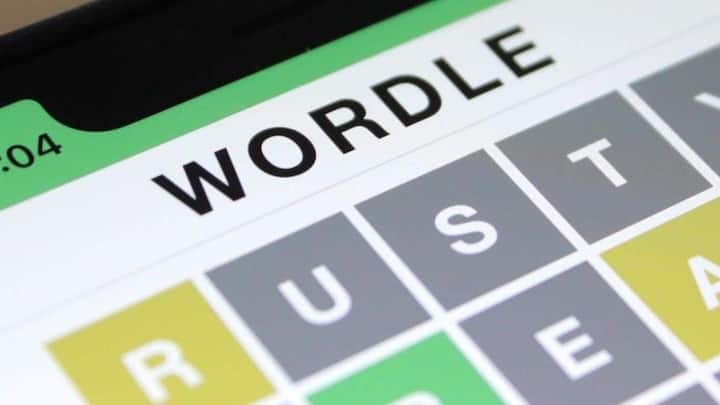 Wordle, The New York Times (NYT)-owned popular web-based word game has received its biggest update to date. The update solves the one key issue Wordlers have been talking about - the inability to sync stats across devices. Yes, you heard it right. From now on, you'll be able to keep your Wordle streak alive without worrying about the device you are using to play.
Why does this story matter?
When the NYT acquired Wordle, the company promised users that it won't make any changes to the game. It has kept its word so far.
The new update cannot be considered as breaking that promise, as this is much needed.
However, this could be a precursor to making the game a paid one. All we can do is, sit with our fingers crossed.
This is what NYT has to say about the update
If you don't see the option to link your account on the device where you play Wordle every day, hold on tight! The feature is coming to you soon.

Once stats are linked to a New York Times account, this process cannot be reversed. Happy solving! 🟨 🟩

— New York Times Games (@NYTGames) July 12, 2022
Wordle was created by Josh Wardle in 2021
Developed by Josh Wardle in 2021 for his friends and family, Wordle's jump to fame was quick. The web-based puzzle game requires you to guess a five-letter word of the day. A player gets six chances to get the word right. They are told which of their selected letters are in the target word and whether they are in the correct place or not.
Update allows users to keep their progress alive
Wordle was acquired by NYT in December 2021 for more than $1 million and has remained largely unchanged. The new update only solves an issue that has bugged players. Until now, Wordlers lost their progress if they reset, lose, or replace the device they used to play the game. The update will allow players to keep their progress intact even if they switch devices.
How to sync Wordle progress?
To sync your Wordle progress across devices, all you have to do is create an NYT account. Although membership is not required to play the game, it is required to sync your stats. To use the feature, you will have to login into your NYT account on all the devices. Once you do that, you will never have to worry about losing your progress.
The sync feature is available to free and paid members
The new Wordle feature is available to both paid and free members. If you do not see the option to sync, don't worry, as the NYT has made it clear that the update is incremental. Once synced, you won't be able to reverse the change.