Xiaomi reduces prices of these popular smartphones by Rs. 1,000
Xiaomi reduces prices of these popular smartphones by Rs. 1,000
Nov 16, 2018, 08:57 pm
2 min read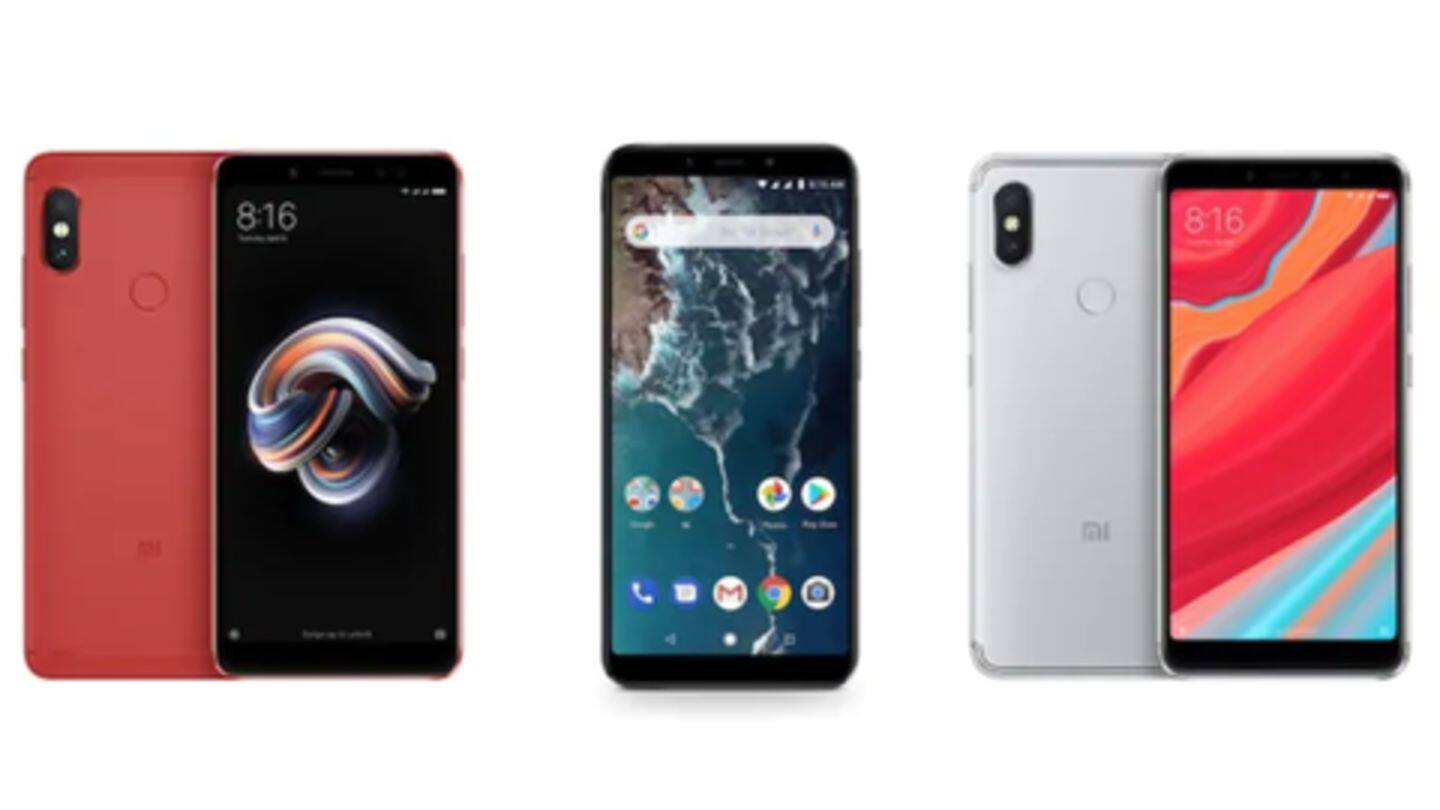 To celebrate the milestone of being the number one smartphone brand in India for the 5th consecutive quarter, Xiaomi has reduced the prices of its best-selling smartphones by Rs. 1,000. This comes a day after market research firm International Data Corporation declared that Xiaomi was the market leader in India for the third quarter of 2018. Here's the list of phones that have received the price cut.
These Xiaomi phones have received the price cut
Xiaomi has reduced the prices of three of its best-selling phones including the Mi A2, Redmi Y2, and Redmi Note 5 Pro. All the variants of Mi A2 and Redmi Note 5 Pro, and the top-variant of Redmi Y2 have received Rs. 1,000 price cut.
Here's a look at the new prices of these smartphones
The Redmi Note 5 Pro 4GB RAM and 6GB RAM variants are now priced at Rs. 13,999 and Rs. 15,999, respectively. Likewise, the Mi A2 4GB RAM and 6GB models cost Rs. 15,999 and Rs. 18,999, respectively after the price cut. Further, Redmi Y2 4GB RAM retails for Rs. 11,999 after the reduction. These new prices are now effective across all sales platforms.
Here's the official announcement of the new prices
Discounts for smartphones possible after price reduction of components
Xiaomi has said the price cut of these smartphones has been possible due to a "reduction in component costs of some of our best-selling smartphones". Notably, Xiaomi had previously increased prices of Redmi Note 5 Pro following rupee depreciation and changes in PCBA import taxes.
Meanwhile, here's what the IDC report declared
According to IDC's report, Xiaomi shipped 11.7 million units to became the top smartphone brand in India, capturing a market share of 27% in Q3 2018. During this period, Samsung shipped 9.6 million units and took the second spot with a market share of 22.6%. Further, the smartphone market "reached an all-time high of 42.6 million-unit shipments" in Q3 2018, registering 9.1% year-on-year growth.