Is he India's next Sachin Tendulkar?
Is he India's next Sachin Tendulkar?
Written by
Rishikesh Malkhede
Nov 24, 2016, 02:10 pm
2 min read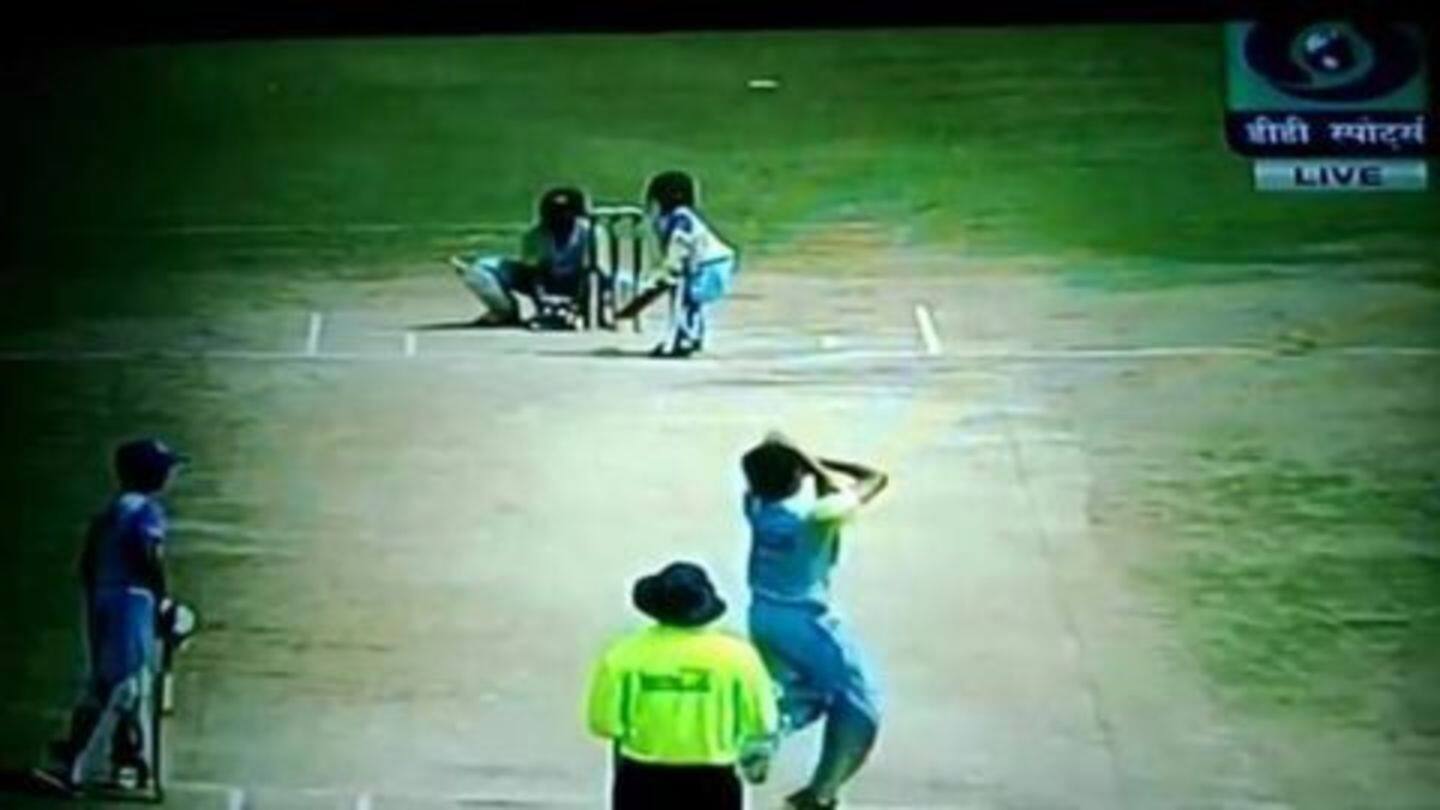 A video of a five-year old Delhi batsman playing in an Under-14 tournament has gone viral on the internet. Rudra Pratap is seen playing alongside players thrice his age and facing them with confidence and no fear. With a thigh pad attached to his chest and a cap under his helmet, he is seen taking guard just like Tendulkar did.
Aravindh Chithambaram win Asian junior chess championship
17 year old Aravindh Chithambaram lived upto expectations and won the 2016 Asian Junior Chess Championship held in New Delhi. Getting his Grandmaster title in December 2014, he was one of the youngest in the world to do so at the age of 15 years and one month. Aravindh has several national and international medals to his name.
Maiden European Junior Championship title for golfer Shubham Jaglan
With over 100 national and international golf titles to his name, Shubham Jaglan clinched his first European Junior Championship. He was runner-up at the tournament last year. The 11-year won the Junior World Golf Championship and also two consecutive junior titles in 2015. The son of a milkman, Jaglan started playing golf when he was five and used to learn from YouTube videos.
He eats, breathes, drinks golf: Nonita Lal Qureshi
Shubham's coach and one of India's best known women golfers Nonita Lal Qureshi says, "He eats, breathes, drinks golf. Shubham is so knowledgeable and eager to learn every day. I think this is what makes him special and stand out in the crowd."
Aakanksha Hagawane: U-16 World Chess Champion
After winning a gold medal at the Commonwealth Chess Championship in August 2016, Aakanksha Hagawane clinched the Under-16 World Youth Chess Championship held in Russia. With the win, she joined the ranks of Viswanathan Anand, Pentala Harikrishna, Koneru Humpy, Dronavalli Harika and B Adhiban, who have also won the world title. She has also achieved her second International Woman Master's Norm.
Rudra shows skills of a seasoned cricketer
Standing just taller than the stumps, Rudra Pratap doesn't run cheeky singles and knows how to guard his wicket. His drives and flicks are like a seasoned cricketer's.