Hamilton wins Abu Dhabi GP; Rosberg F1 title
Hamilton wins Abu Dhabi GP; Rosberg F1 title
Written by
Rishikesh Malkhede
Nov 28, 2016, 02:56 pm
2 min read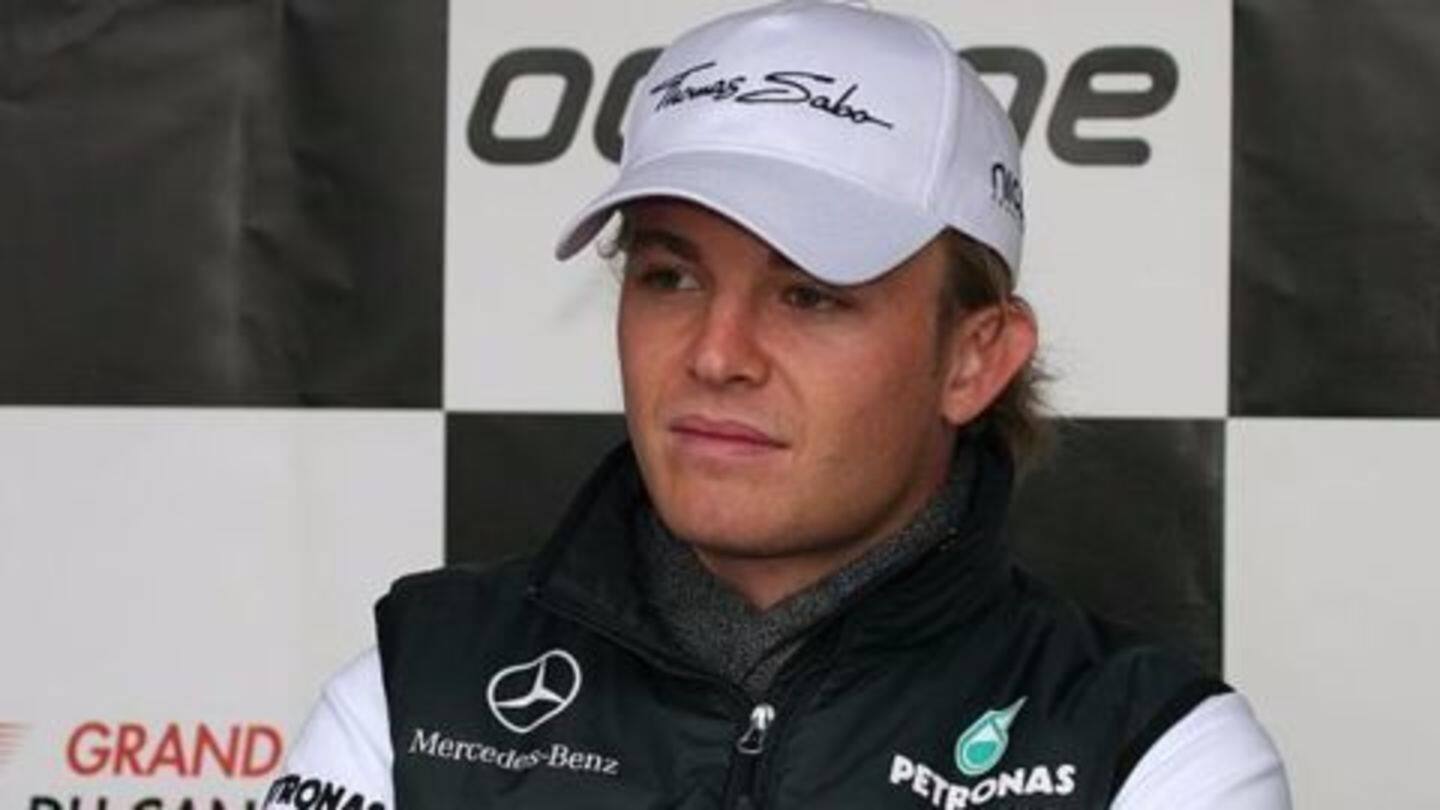 Nico Rosberg won maiden Formula 1 world title and Lewis Hamilton won the Abu Dhabi Grand Prix on Sunday. The German-driver finished second in Abu Dhabi, ahead of fellow countryman Sebastian Vettel. The race saw some ugly tactics by Hamilton to make sure his Mercedes team-mate did not win the championship, but failed to do so.
2016 Abu Dhabi Grand prix
The battle for the 2016 F1 title came down to the last match of the season after Lewis Hamilton won the Brazilian Grand Prix. Nico Rosberg, currently placed on top of the points table only needed to finish on the podium to win the title. If Hamilton had to win, he needed to finish first and make sure Nico was not on the podium.
Hamilton goes ugly to win the title; fails
Lewis Hamilton started the race with pole position and continued to be on the number one spot throughout. But during the end laps of the race, he slowed down to bring other drivers in the competition and to make sure Nico finishes out of the top four. Despite being told to speed up by his team, he refused to do so.
Rosberg asks management to do something about Hamilton
With Lewis Hamilton playing dirty tactics and not listening to his team-mates over the radio, Nico Rosberg complained on the radio to 'consider doing something'. Mercedes Executive director Paddy Lowe too spoke to Hamilton over the radio and asked him to speed up.
Rosberg doesn't let ugly tactics come between his win
On Sunday, Rosberg joined his father Keke Rosberg as a world champion, after his father did it in the year 1982. The father-son duo is only second one to do so after Graham and Damon Hill. As the crowd cheered Nico's name, he celebrated by doing a series of doughnuts on the start-finish line and also kissed his car at the end.
It is a dream come true: Rosberg
The 31-year old German driver said that he was proud of the win and is very happy. He added, "I'm very, very glad that it's over. I am very, very proud. I have done the same feat as my dad achieved."