India thrash China; secure place in semi-finals in Asian Champions
Last updated on
Oct 26, 2016, 10:32 am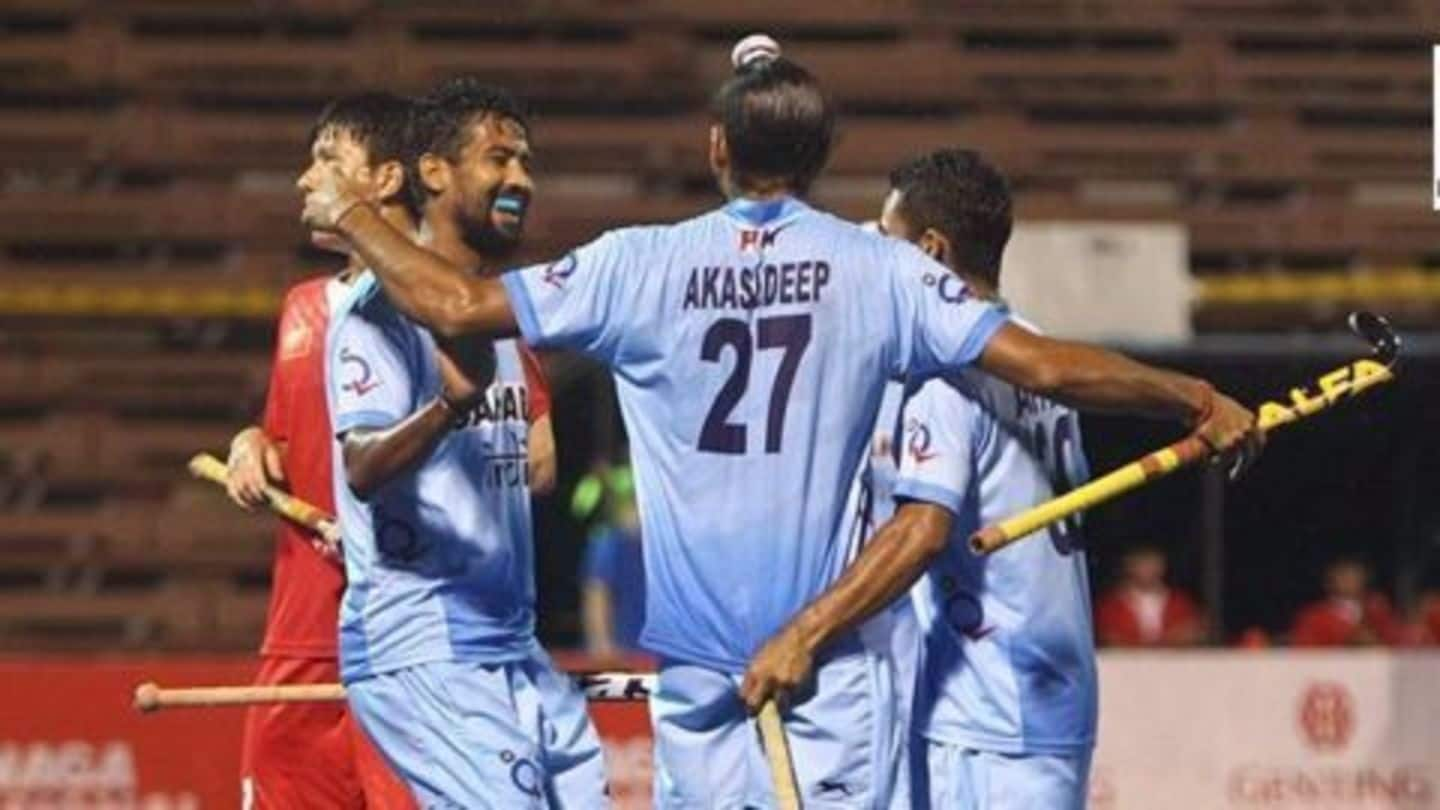 India stayed in the hunt for the top spot as they beat China 9-0 in the fourth Asian Champions Trophy hockey tournament in Malaysia. Akashdeep Singh, Yousuf Affan and Jasjit Singh Kumar scored two goals each while Rupinder Pal Singh, Nikkin Thimmaiah and Lalit Upadhyay scored a goal each. India confirmed their place in the semi-finals with this win.
Pakistan keep semi-final hopes alive after a win over Japan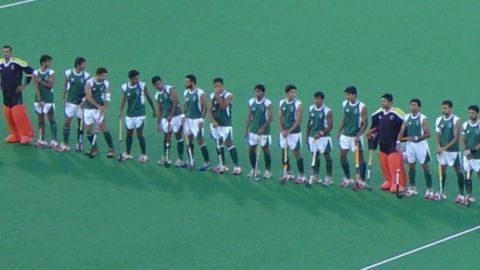 Muhammad Aleem Bilal scored two penalty corner goals as Pakistan defeated Japan 4-3 and kept their semi-final hopes alive at the Asian Champions Trophy. The two other goals were scored by Muhammad Ifran Jr and Muhammad Rizwan Sr. Japan gave a tough competition to Pakistan, but are still looking for a win in the tournament after their fourth consecutive loss.
Rupinder way ahead in number of goals in tournament
India's Rupinder Pal Singh who scored eight goals, all from penalty corners, is the leading goal scorer of the tournament. He is followed by Pakistan's Muhammad Aleem Bilal and Malaysia's Faizal Saar; both with four goals each.
India climb to the top spot after defeating China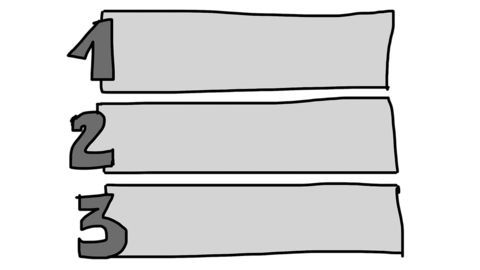 After registering a win over China, India has climbed on the top position of the points table in the round robin format tournament. India have won three of their four games and drawn one. Malaysia are on the second place after three matches, while Pakistan climbed a step to reach the third position. Korea, China and Japan are on the last three places.
Today's fixtures
Korea will look to secure their place in the semi-finals as they meet Japan in 12th match of the tournament. Later, India will face a tough competition from Malaysia in their last league match today.