PBL: Mumbai Rockets register fourth straight win
PBL: Mumbai Rockets register fourth straight win
Written by
Rishikesh Malkhede
Jan 09, 2017, 12:16 pm
2 min read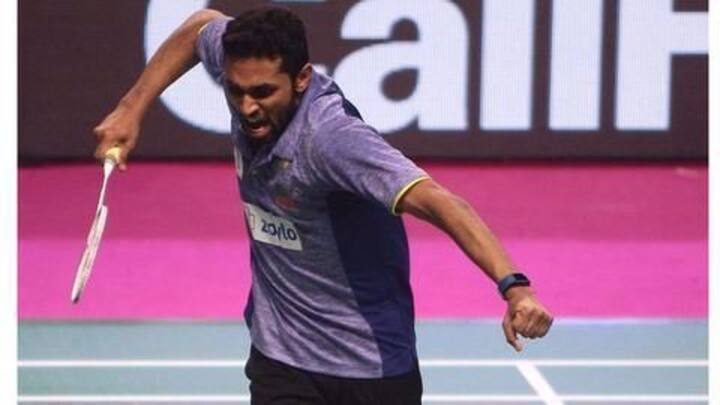 It was yet another amazing performance by Mumbai Rockets as they won their fourth straight tie at the 2017 Premier Badminton League in Bengaluru. The Rockets won 4-1 against the home team, Bengaluru Blasters, who lost their third straight game of the tournament and second at home. Blasters won the two doubles match in the tie, losing all the singles.
Two ties were played on 8 January 2017 at Bengaluru's Koramangala Indoor Stadium. In the first tie, Delhi Acers were up against Chennai Smashers. The second tie saw Mumbai Rockets play the home team Bengaluru Blasters.
Delhi Acers win a one sided tie against Chennai Smashers
Delhi Acers bounced back from their previous three losses, defeating Chennai Smashers in a one sided tie in Bengaluru. Acers won all their matches except the women's singles and won the tie 5-2 to register their first win of the tournament. Chennai got a consolation win from PV Sindhu in the Trump match to gain two points against Tanvi Lad.
Rockets climb on top place after four consecutive wins
Four consecutive wins have taken Mumbai Rockets on top of the points-table with 16 points at the 2017 PBL. With two wins from three ties, Awadhe Warriors are on the second place with 14 points. On the third place are Chennai Smashers with 10 points. Hyderabad Hunters and Bengaluru Blasters are on fourth and fifth place respectively, with Delhi Acers are on last place.
On the third day of Bangalore leg, home team Bengaluru Blasters will take on Awadhe Warriors today. The Warriors are on the second place of the points table, while the Blasters are placed on fifth.