How can Sri Lanka now qualify for World Cup?
How can Sri Lanka now qualify for World Cup?
Sep 01, 2017, 01:43 pm
2 min read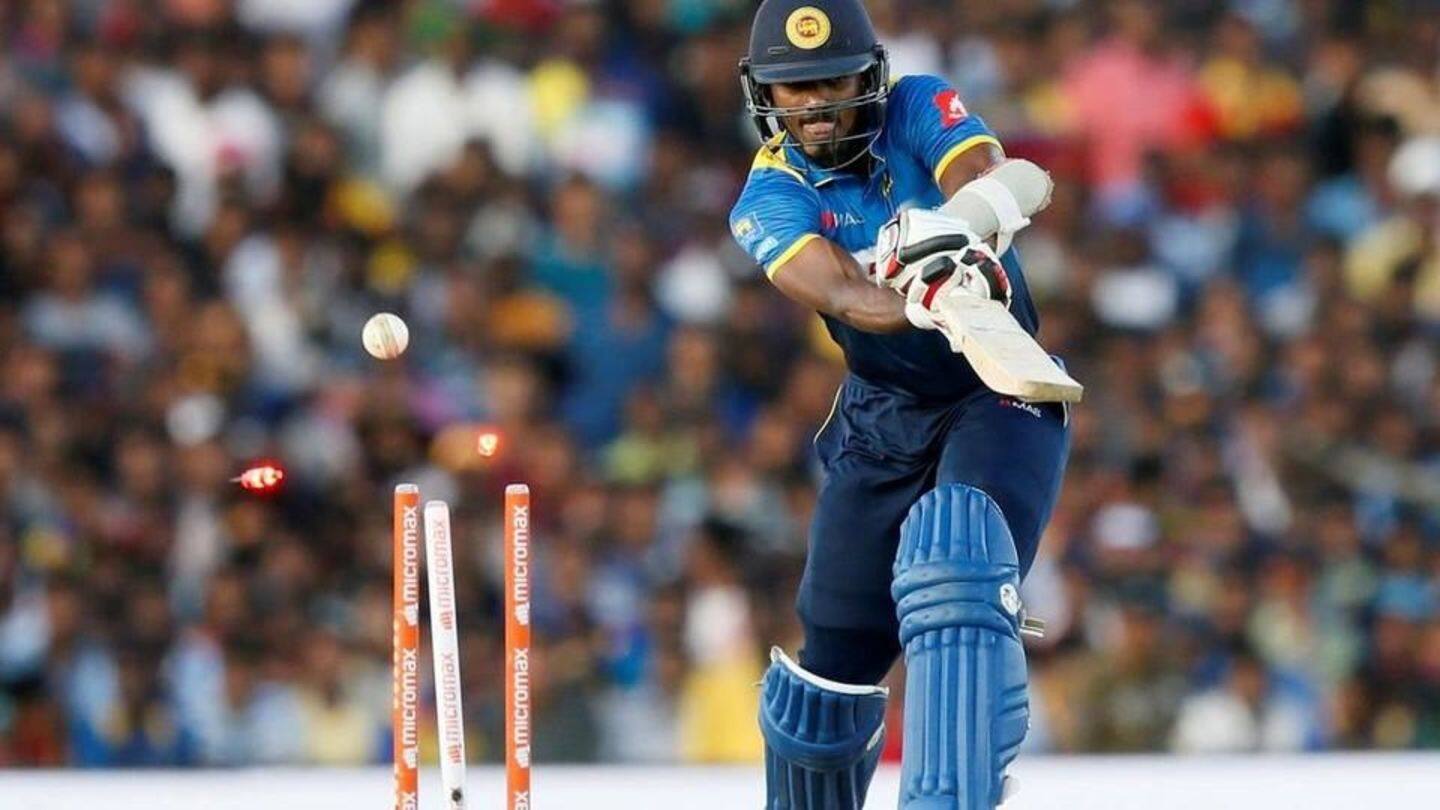 Post 4-0 series debacle in the ODI series against India, Sri Lanka jeopardized their chance to secure a direct qualification place in the 2019 ICC World Cup. The former World champions required at least two wins in the ongoing five-match series to book an automatic spot at the event. What are the odds for Sri Lanka to qualify? Read to know all about it.
How do teams qualify for the ICC World Cup 2019?
The 2019 ICC World Cup is scheduled to take place from May 30 to July 15 in the United Kingdom. The 50-over event, considered as the pinnacle of limited-overs cricket, will see 10 teams taking part in the 2019 tournament. While eight teams- host nation and seven top-ranked teams, qualify directly, the two remaining teams qualify through 'World Cup Qualifier' tournament.
World Cup qualification deadline date
30th September 2017 is the deadline for the direct qualification for 2019 World Cup. The top 7 teams as on this date will automatically qualify for the tournament.
How many of the eight spots have been sealed?
Apart from the host nation England, six other top-ranked teams are sure to qualify for the 2019 ODI World Cup. This includes South Africa, Australia, India, New Zealand, Pakistan, and Bangladesh, in the order of ICC rankings. Sri Lanka and West Indies teams with 87 and 78 points respectively will fight it out for the last direct qualification spot.
Fixtures and odds to seal the final spot
With just one ODI fixture left before the 30th September deadline, Sri Lanka can increase their points by one to 88 if they win the 5th ODI against India. In such a case, West Indies need to win all their six matches, one against Ireland and a 5-match series against England, to get 88 points and edge Sri Lanka on decimal points.
A 5-0 series loss scenario
If Sri Lanka lose 5th ODI to India, West Indies have a chance to overtake them by defeating Ireland and winning over England by 5-0 or 4-1. Either of the teams failing to secure a direct place by 30th September will play the qualifier event.