All you need to know about Khelo India Games
All you need to know about Khelo India Games
Jan 10, 2020, 12:39 pm
2 min read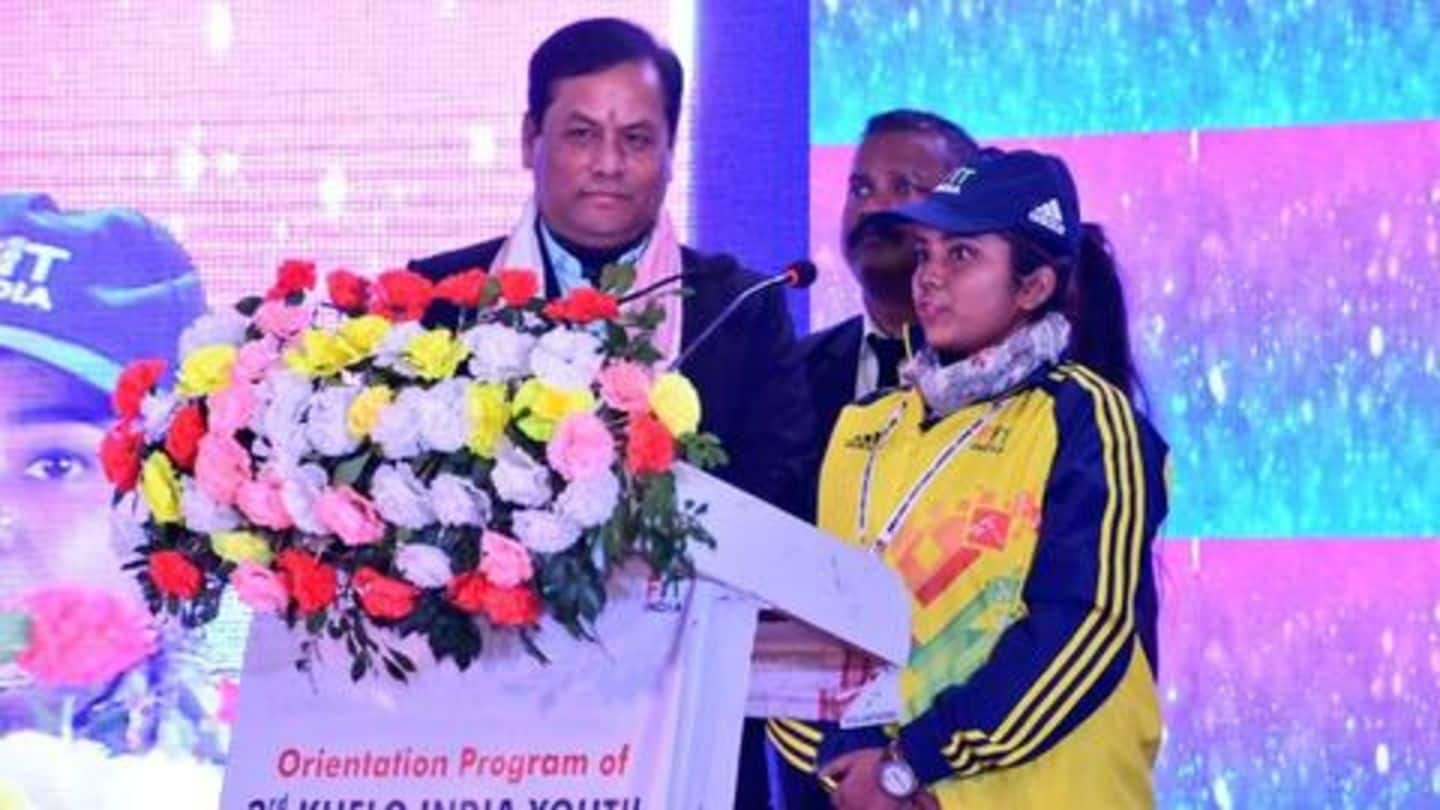 The third edition of the third Khelo India Youth Games is all set to begin in Guwahati today. Chief Executive Officer of the event, Avinash Joshi said, all preparations have been made for the inaugural ceremony. Chief Minister Sarbanand Sonowal, Union Sports minister Kiren Rijjju and several star players would grace the opening ceremony. Here's more.
Important details about the the 3rd edition of the Games
The Khelo India Games will be held at the Indira Gandhi Athletic Stadium. Around, 6,800 athletes across 37 states and union territories teams will be participating in the event. There will be a total of 20 sports events. Meanwhile, electric cars will be used at the venues of the Games under the Go-Green Programme. The Games will conclude on January 22.
Hima Das to be the torchbearer in opening ceremony
Notably, Indian female ace sprinter Hima Das will be the torchbearer in the opening ceremony of the Khelo India Youth Games 2020. "The competition has started a sporting revolution in India and we couldn't be more proud of the fact that the tournament is being held in Assam. I wish the athletes all the very best," Sonowal said in a release.
Assam athletes to get special incentives, Guwahati in focus
Earlier, it was reported that a reward of Rs. 1 lakh will be given to the gold medal winners from Assam as an incentive. The silver and bronze medallists will be paid Rs. 75,000 and Rs. 50,000 respectively. Meanwhile, Guwahati was picked to become the sports capital of the country. A budget of Rs. 104 crore is being utilized for the Games.
Khelo India programme has been introduced to revive Indian sports
As per the Khelo India website, "The Khelo India programme has been introduced to revive the sports culture in India at the grass-root level by building a strong framework for all sports played in our country and establish India as a great sporting nation," the statement reads. The Khelo India Games has been divided into 12 verticals to achieve the objectives.
What's in for the talents in priority sports disciplines?
Notably, talented players identified in priority sports disciplines at various levels by the High-Powered Committee will be helped with annual financial assistance of Rs. 5 lakh per annum for a period of eight years.