ICC wants unedited footage of the new spot-fixing documentary
ICC wants unedited footage of the new spot-fixing documentary
Aug 28, 2018, 06:43 pm
2 min read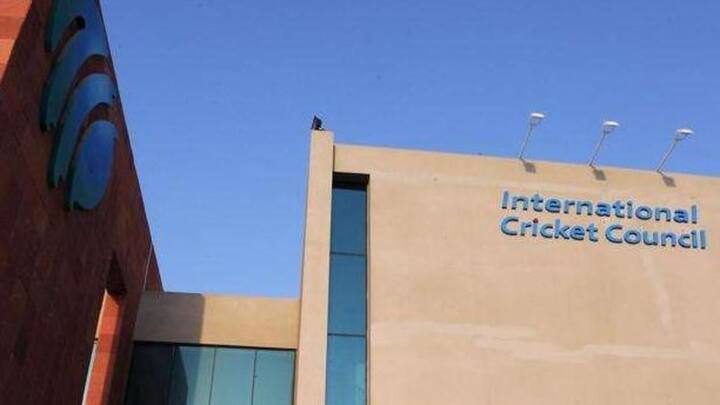 Media outlet, Al Jazeera, had the stunned the cricket fraternity, earlier this year, when it came out with a documentary titled 'Cricket's Match-Fixers'. The documentary involved several unidentified current and former players. Now, the organization is planning to bring out a follow-up documentary. This has led to the ICC and the Australian cricket chiefs asking for the unedited footage of the same.
ICC aware of the follow-up documentary
ICC's anti-corruption unit head, Alex Marshall, has stated that the board is aware that a second documentary is on the cards. According to the AFP, Marshall stated, "We are aware that there is a second documentary in the offing, this time based on historical recordings between a fixer, suspected to be (Aneel) Munawar and bookies in India."
Fixers identified but Munawar still missing
Marshall also added that accessing unedited footage will help the board to build a complete picture about the claims being put forward by the television news channel. Post the first documentary, the ICC had launched a probe and stated that it identified everyone but Aneel Munawar. The true identity of Munawar remains a mystery till now and his location hasn't been identified.
Aneel Munawar is a match-fixer based out of Mumbai. He was seen in the first documentary, where a sting operation had been done on him. The Indian intelligence then confirmed that Munawar works for criminal mafia called D-Company. The syndicate controls most of India's illegal betting, which is believed to be around $60 bn a year.
ICC hires betting analysis company in search of Munawar
The ICC has hired a betting analysis company to figure out the true identity of Munawar. In Al Jazeera's first documentary, he was seen claiming that he fixed sessions of a Test match which featured India. The second documentary, too, will feature Aneel and therefore the ICC is laying no stone unturned to get more information about him.
Sting claims match fixing happened during India-Aus, Ind-Eng Tests
The first documentary had revealed a ground-staff agreeing to alter the conditions of the pitch for Tests involving top teams. Sri Lanka's Galle stadium manager was also drawn into the controversy, while the documentary alleged that matches between India and England in December 2016 and India and Australia in March 2017 were fixed. Notably, no current Indian player has been accused of any wrongdoing.