Javelin thrower Neeraj Chopra clinches silver at Asian GP
Javelin thrower Neeraj Chopra clinches silver at Asian GP
Apr 28, 2017, 02:28 pm
2 min read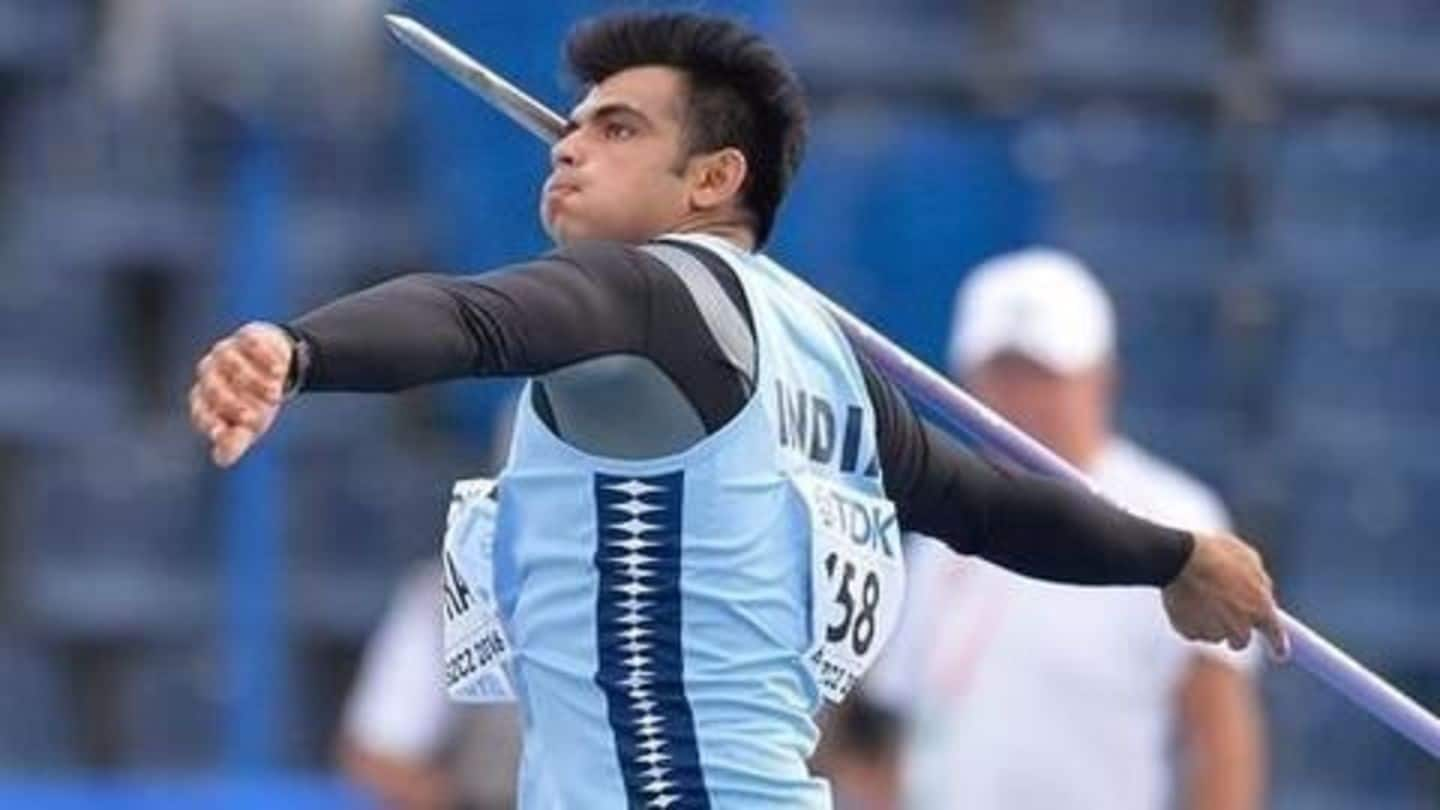 India's Neeraj Chopra bagged a silver medal in the second leg of ongoing Asian Grand Prix in Jiaxing, China. With a throw of 83.32 m, the 19-year-old made the cut for his maiden IAAF World Championships, to be held in London in August this year (83 being the qualification mark). Neeraj also won silver in the first leg of the competition.
Asian Grand Prix Athletics meet 2017
Asian Grand Prix is a three-legged athletics tournament which was scheduled to be held in the Chinese cities of Jinhua and Jiaxing for the first two legs on 24 and 27 April respectively. The third leg will take place in Chinese Taipei on 30 April. India will be represented by a 16-member athletics team led by prominent sprinter Dutee Chand.
Indians who shone at first leg of Asian Grand prix
India won 7 medals in the first leg of Asian Grand Prix in Jinhua. This includes : 1 Gold (Manpreet Kaur - shotput), 4 Silver (Neeraj Chopra - Javelin throw; Tintu Lukka, Jinson Johnson - Women's, and Men's 800m runners, Neena Varakil - Long Jump), and 2 Bronze medals (Dutee Chand - 100m sprint, Om Prakash Singh Karhana - Shotput).
Neeraj Chopra's personal best throw
Naeeraj Chopra's personal best was a 86.48m throw as a junior world champion at the IAAF U20 World Championships, in Poland last year.
Neena Varakil strikes gold
Neena Varakil won gold medal for Indian side in the Women's long jump category producing a best jump of 6.37 m in the second leg of Asian Grand Prix. Other Indian winners in the second leg include - Silver medals for Manpreet Kaur for Shotput, Dutee Chand (100m), and Tintu Lukka (800m); and yet another bronze for Om Prakash Karhana in Men's shotput.