ATP Finals: Nadal gives physical condition update following opening loss
ATP Finals: Nadal gives physical condition update following opening loss
Nov 13, 2019, 03:00 pm
2 min read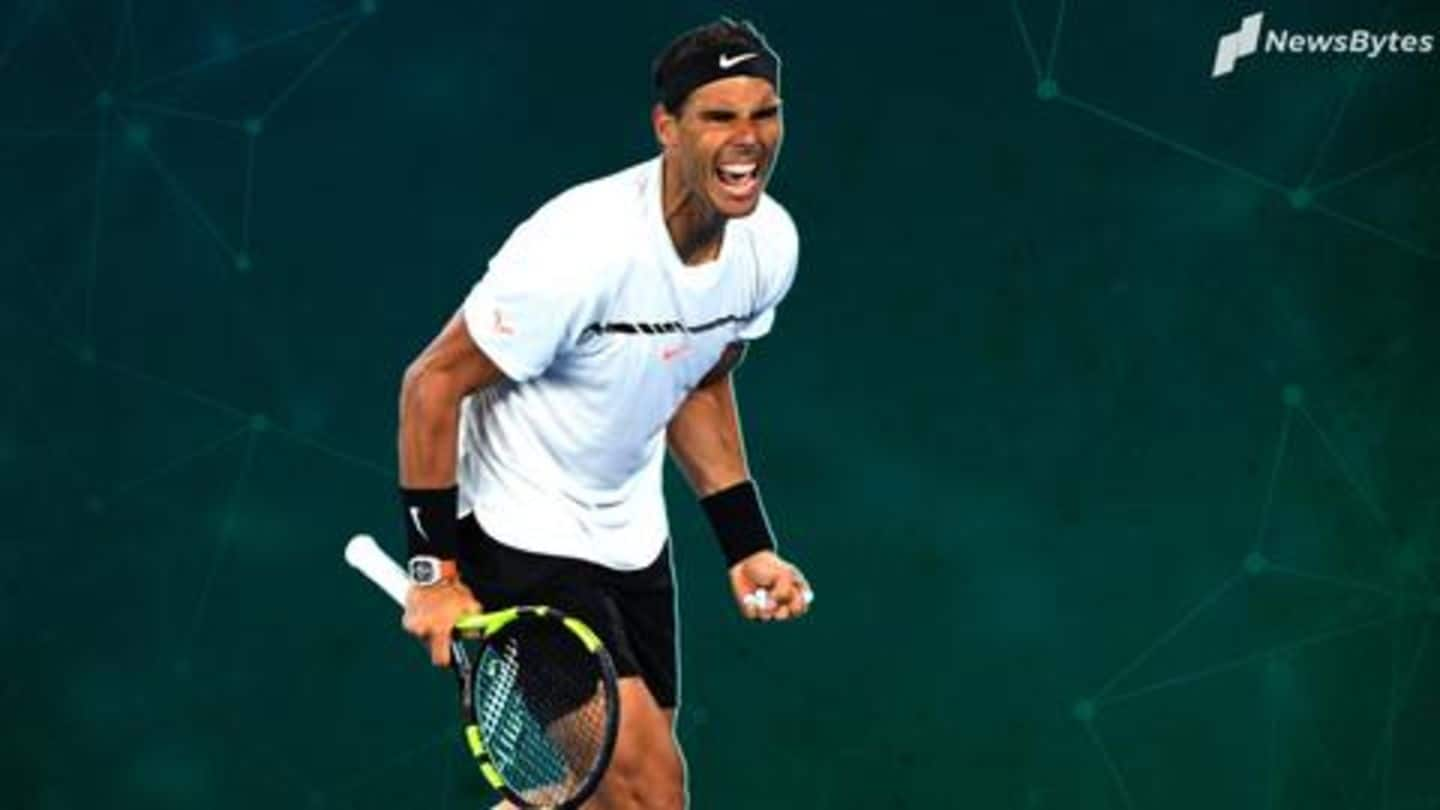 Reigning world number one Rafael Nadal is struggling with his fitness, as he continues to participate in the year-ending tournament, ATP Finals, in London. However, he suffered a shocker, as he was defeated by world number seven, Alexander Zverev of Germany. Meanwhile, as he prepares to take on world number four, Daniil Medvedev of Russia, he has given an update on his current fitness.
Nadal recently suffered an abdominal strain
It was recently when Nadal had pulled out of the semis of the Paris Masters, owing to an abdominal strain. While it was presumed that the injury was severe, casting doubts over his ATP Finals participation, upon scan, it was revealed that the injury is minor and he could continue to participate in the year-closing tournament.
Nadal ruled out abdominal strain as reason for opening defeat
However, when it came to the opening loss of the ongoing tournament, Nadal has ruled out anything related to the abdominal strain. "No, just Sascha, well played, and me, badly played, honestly. We can find reasons or excuses, but at the end of the day, what all really matters is I need to play much better in two days after tomorrow," he said.
I stay competitive, something that today I was not: Nadal
"We knew that it was going to be tough because the period of time since the injury until today is very short. But, we are here trying, and that's it, no? I stay positive. I stay competitive, something that today I was not," added Nadal.
Nadal disappointed at not being 100% fit
Nadal also expressed his disappointment at not being 100% fit during this tournament, as he aims to get his competitive spirit back. "I will not be at my 100% in terms of confidence or hitting the ball. I needed my best competitive spirit this afternoon, and I was not there in that way. So, that's the thing that I'm disappointed with," he further said.
Nadal eyes must win encounters in next two games
With the opening loss, Nadal is definitely under pressure, as the next two games, against Medvedev and world number six, Stefanos Tsitsipas of Greece, are must-win ties for him. A loss in either would lead to him being ousted from the tournament, as he desperately looks to win the title, which has eluded him in his illustrious career so far.