Australian Open 2020: The major happenings on Day 10
Australian Open 2020: The major happenings on Day 10
Jan 29, 2020, 02:18 pm
2 min read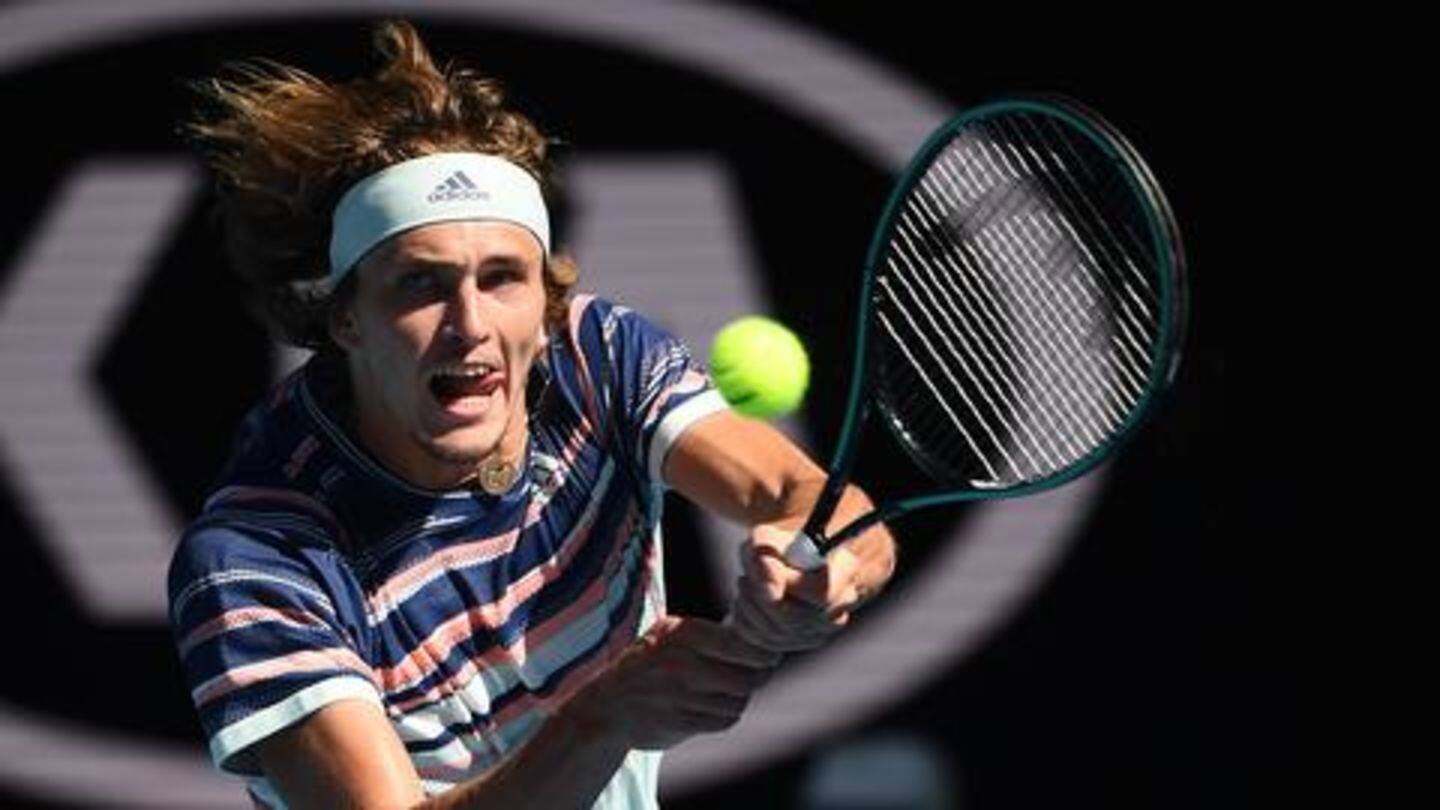 The Australian Open 2020 season has reached its latter stages and things are getting more intense. Simona Halep demolished Anett Kontaveit in the quarters and will face 26-year-old Garbine Muguruza in the last four. Meanwhile, next generation star Alexander Zverev overcame Swiss ace Stan Wawrinka to reach the Australian Open semi-finals. Here are the major happenings.
Halep thrashes Kontaveit 6-1, 6-1
Halep looked solid in her approach and thrashed Kontaveit in 53 minutes. The Romanian overcame Muguruza 6-1, 6-1 in straight sets. Fourth seed Halep is yet to drop a set at this year's Australian Open and showed her class at the Rod Laver Arena. She won 11 games in a row before Muguruza managed to hold serve in the penultimate game.
Muguruza beats Russia's Anastasia Pavlyuchenkova
Two-time Grand Slam champion Muguruza overcame Russia's Anastasia Pavlyuchenkova 7-5 6-3. Muguruza reached her maiden Slam semi-final since the French Open 2018. "I'm excited to play my first semi-final here. I've known her [Halep] for quite a long time so it's going to be a tough match," Muguruza said. The winner will face Ashleigh Barty or Sofia Kenin.
I was focused in every point I played: Halep
"I felt great on court. I feel strong in my legs and I knew how to play against her. I was focused in every point I played," said Halep after beating Kontaveit.
Zverev outsmarts Wawrinka to reach last four
Zverev reached a Grand Slam semi-final for the first time after defeating Wawrinka in four sets at the Australian Open. The German seventh seed beat the Swiss three-time Slam champion 1-6, 6-3, 6-4, 6-2. Zverev dropped a set for the first time in Melbourne this year. Wawrinka has now been knocked out at the quarter-final stage in three of the past four Grand Slams.
I'm happy to be in the semi-finals, says Zverev
"I don't know what to say. I've done well in other tournaments, I've won Masters, I've won the ATP Finals, but I never could break that barrier in a Grand Slam. I'm happy to be in the semi-finals," said Zverev after his win.