MCC World Cricket Committee ropes in Alastair Cook, Ricky Skerritt
MCC World Cricket Committee ropes in Alastair Cook, Ricky Skerritt
Jan 29, 2020, 02:15 pm
2 min read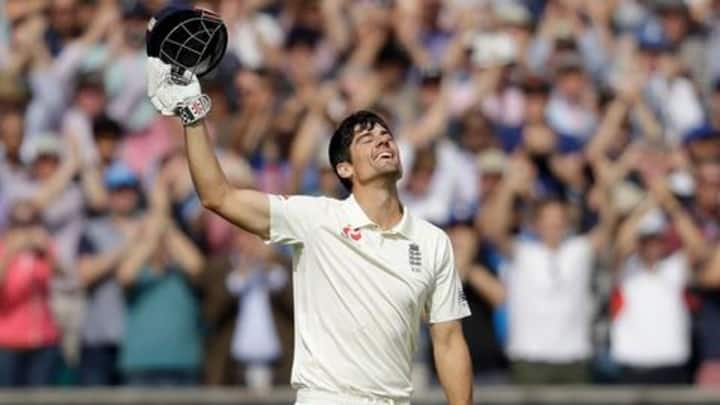 Former English skipper Sir Alastair Cook, along with former Windies manager Ricky Skerritt, have been roped in as the newest members of the MCC World Cricket Committee. Both the men were sent official invitations, which they accepted. The committee involves taking decisions on important issues that concern the sport, as it also acts as an independent voice of opinions to cricket.
WCC chairman thrilled to have Cook and Skerritt on board
Following the appointment of Cook and Skerritt, committee chairman Mike Gatting expressed his delight, as he was thrilled with both coming on board. "Alastair has enjoyed a wonderful career with England over a number of years and with him still playing domestically, he can give insight from a current players' perspective, as well using his indisputable international experience," he said, reports PTI.
His [Skerritt] knowledge of the game will be invaluable: Gatting
"We have been keen for some time to appoint a new representative from the West Indies and I am delighted that Ricky will be joining us. His knowledge of the game from a West Indian perspective will be invaluable," Gatting added on Skerritt joining.
Cook has had a glorious career for England
As far as Cook's cricketing career is concerned, it has been a glorious one. Playing for England, he played 161 Tests, scoring 12,472 runs at an average of 45.4, including 33 centuries. In limited-overs, he played 92 ODIs, scoring 3,204 runs at an average of 36.4, including five centuries, while he played just four T20Is, scoring 61 runs. He also captained England from 2011-16.
Records held by Cook in Tests
As for some records held by Cook in Tests: He is the youngest Englishman to score 2,000, 3,000, 4,000, 5,000 and 6,000 runs in Tests. He is also the youngest from any nation to have scored 6,000, 7,000, 8,000, 9,000, 10,000, 11,000 and 12,000 Test runs. He is the second opener to score over 10,000 Test runs, and first to score 11,000 and 12,000.
When does the WCC meet again?
Currently, the next meeting of the committee is scheduled to be held in March, in Sri Lanka, which would also coincide with England's ICC World Test Championship matches with the nation. Also, an MCC County Championship match would take place at Galle during this period.