Are Messi-Ronaldo almost out of 2018 Ballon d'Or race?
Are Messi-Ronaldo almost out of 2018 Ballon d'Or race?
Nov 11, 2018, 06:41 pm
2 min read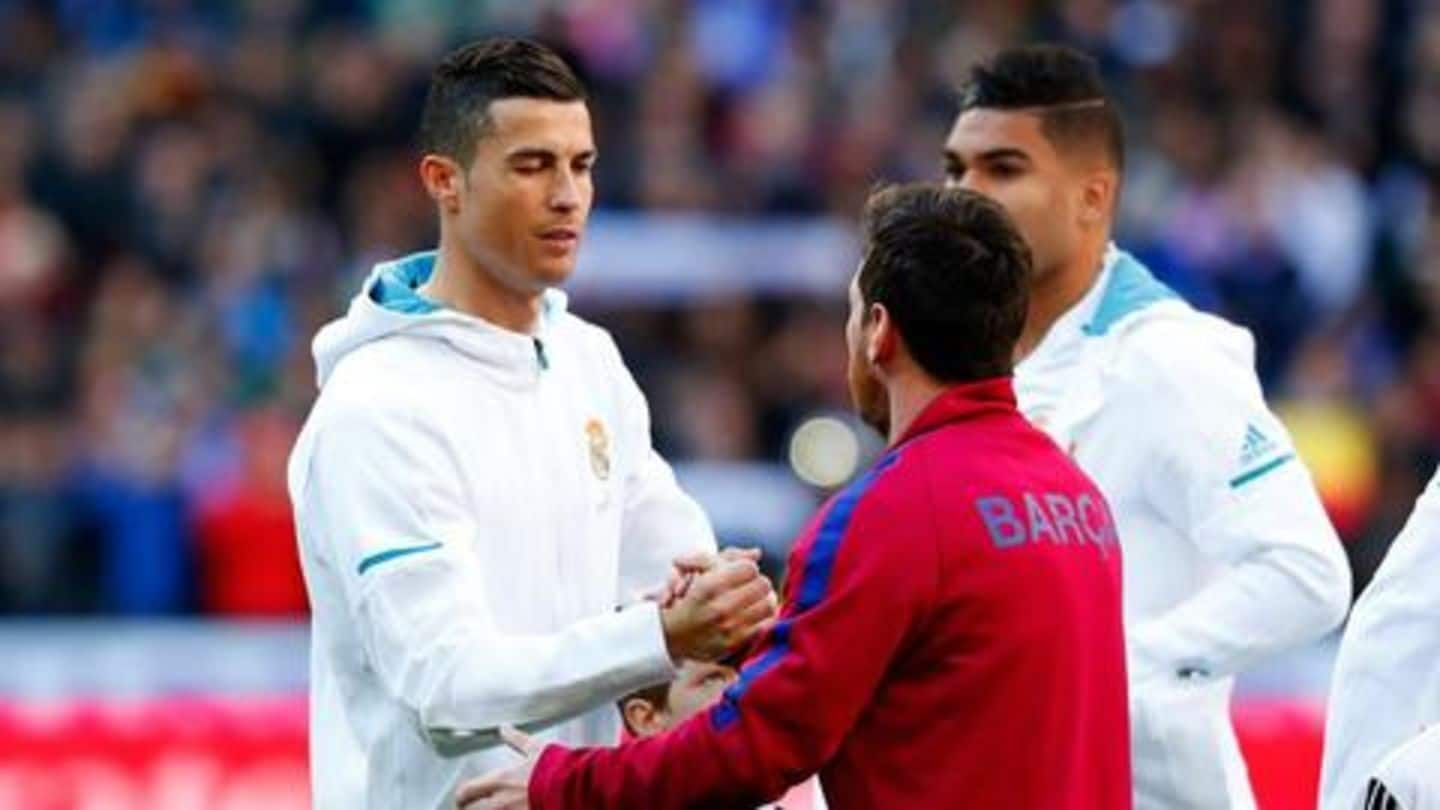 Lionel Messi and Cristiano Ronaldo have dominated the Ballon d'Or for a decade now, with these two winning the prestigious award five times each in the last 10 years. However, in the current ongoing voting process for the award, it has been revealed that these two legends are not even in the top three at the halfway mark. Details follow.
Here are the top three contenders till now
What has the counting revealed so far?
It has been revealed that the first half of the counting process is over, with Messi and Ronaldo falling behind Luka Modric, Raphael Varane, and Kylian Mbappe. It comes as a shock to fans, especially after Ronaldo and Messi's amazing performances for their clubs last season. Further, Ronaldo even scored four goals in the World Cup. It seems Modric would bag the top prize.
Do Messi and Ronaldo truly deserve this?
The fact that Messi and Ronaldo, even after being phenomenal in 2017-18, are not in the top three, makes one wonder if we have started taking their genius for granted. They were influential in deciding matches this past season, but it looks like that France's World Cup winning campaign would overshadow the club titles.
Who all are voting this time around?
The voters are captains and head coaches of all the international football teams associated with FIFA, and select journalists from all these countries. Each chooses his/her top three players of the season.