Yusuf Pathan only Indian to fail dope test in 2017-18
Yusuf Pathan only Indian to fail dope test in 2017-18
Jul 24, 2018, 09:34 pm
2 min read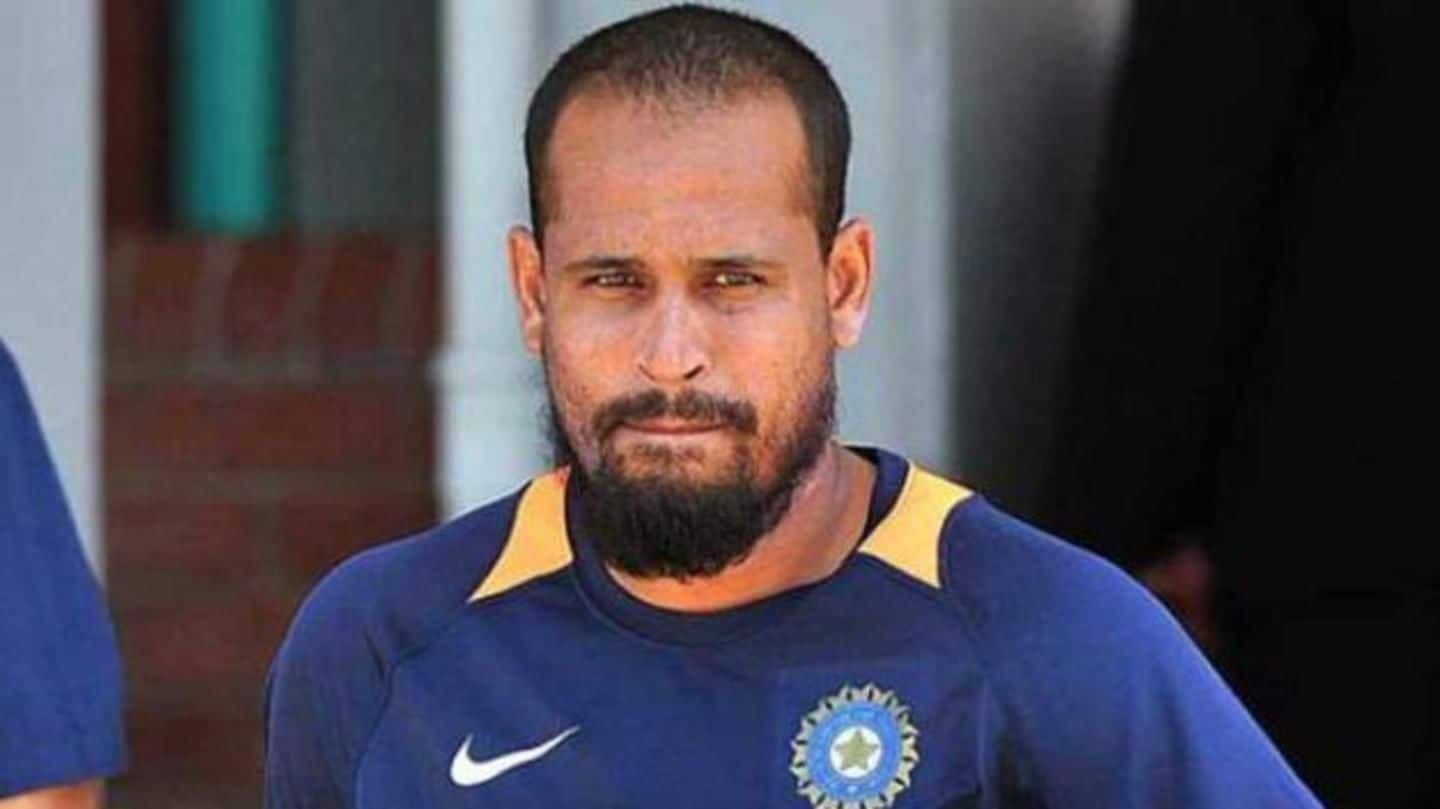 Yusuf Pathan was the only Indian cricketer to fail a dope test, last year. A report by World Anti-Doping Agency detailed it, after sampling 275 specimens sent by the BCCI. Though Pathan's name is not mentioned in the report, it is well-known that the BCCI had handed him a retrospective 5-month ban which had ended before the 2018 IPL. Here's more on this incident.
Further details regarding the ban
Pathan was left out of the Baroda squad after failing a dope test. It has been reported that Pathan had taken a medicine as he was feeling unwell, but did not apply for a "Therapeutic Use Exemption". The medicine which Pathan took is brozeet, it has the banned substance Terbutaline in it. Last year, Indian goal-keeper Subroto Pal had also tested positive for Terbutaline.
Details of the statement issued by the BCCI
The BCCI statement issued in this regard reads that Pathan "inadvertently ingested a prohibited substance commonly found in cough syrups." As per the WADA, out of the 275 samples tested, 233 were 'In Competition' (IC) testing while rest of them were 'Out Of Competition' (OOC).
Doping cases in world cricket
World cricket also had an almost 'dope free year' with 389 cricketers being tested. The only positive result was of the Afghanistan all-rounder Mohammad Shahzad. However, in 2018, news of Pakistan's Ahmed Shehzad testing positive for marijuana has already rocked the cricketing world. With regard to Pathan, his form has also not been noteworthy, with only one Ranji appearance, 4 runs and zero wickets.