#GamingBytes: CoD Black Ops 4 gamers exploit speed glitch
Last updated on
Oct 27, 2018, 08:09 pm
Call of Duty: Black Ops 4 was well received by fans. However, the multi-player and Blackout modes have had glitches, which observant gamers exploited to get an edge over their opponents. Naturally, developer Treyarch took notice and released patches to fix the issues immediately. Now, a glitch has been discovered, which lets players move with speed even when crouched. Read about it here.
All about the speed glitch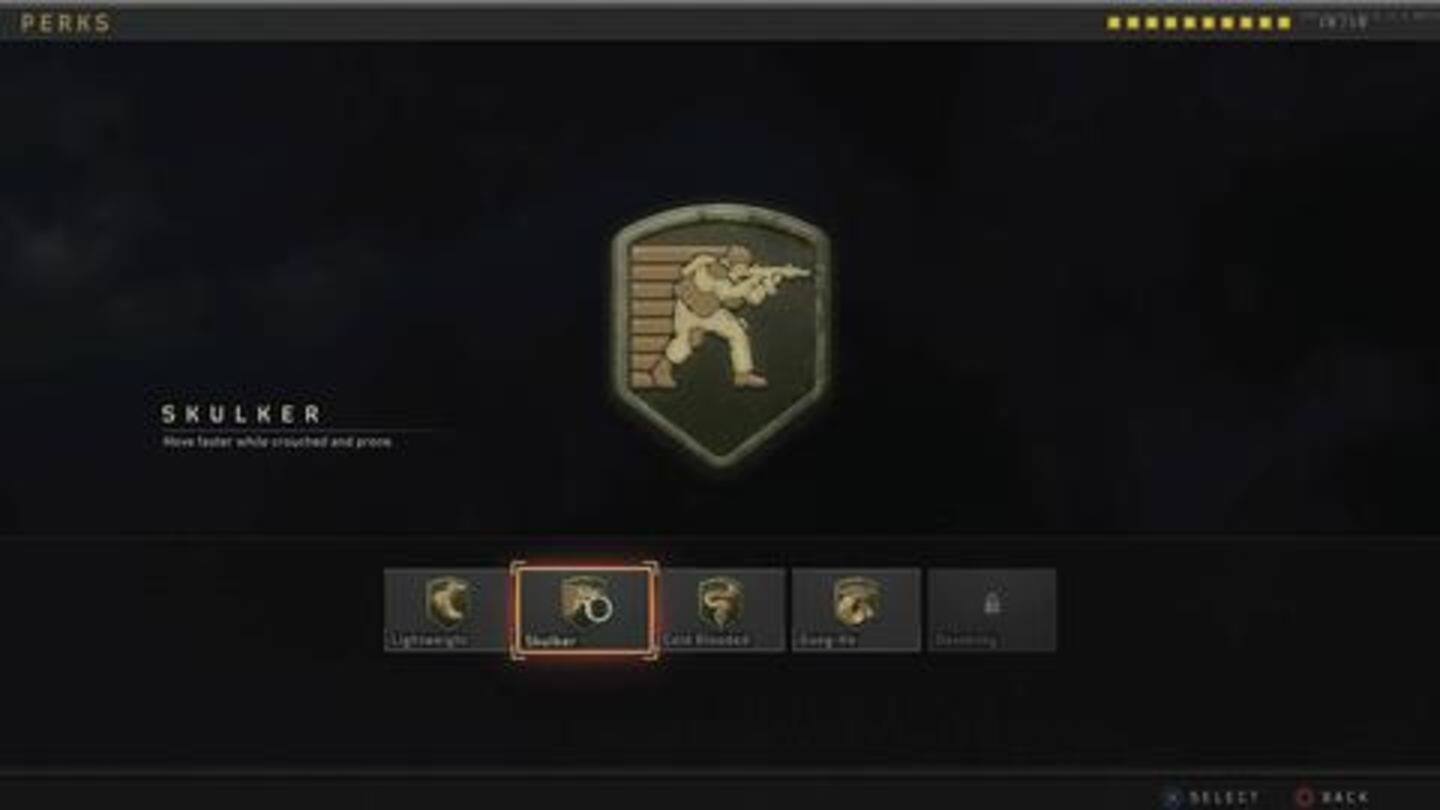 Players can equip the Skulker Perk multiple times in-game, due to the glitch. This perk allows players to move quickly even in crouched and prone positions. Though the perk can be equipped only once under normal circumstances, the glitch allows players to equip it three times. The resultant speed is the cumulative of three Skulker Perks, which gives players an unfair advantage.
How can the glitch be activated?
The glitch can be activated by joining friends' lobbies, setting up classes without perks. The host will also have to switch to the custom game lobby and then back to the normal lobby. In the meanwhile, those wishing to exploit the glitch have to hover over and select the perk for every individual slot. Thereafter, gamers can exploit the glitch in the multi-player map.
The developers take notice
When gamers came up against these hackers, exploiting the glitch, they complained to Treyarch. In response, Treyarch is tracking those who were exploiting the glitch. First-time offenders got the create-a-class entries cleared as a warning. Treyarch promised to be stricter with repeat offenders, threatening to ban them completely. This is, of course, a temporary situation until an update patch fixes the issue.
Don't get any big ideas, they're not going to happen
If players think they will risk this glitch in the Blackout Battle Royale to gain an edge over opponents, we have some bad news for you. Since Blackout eschews the Perk 10 system present in traditional multi-player mode, this glitch does not appear in Blackout.