BCCI's Anti-Corruption Unit to probe Mohammed Shami
BCCI's Anti-Corruption Unit to probe Mohammed Shami
Mar 14, 2018, 05:18 pm
2 min read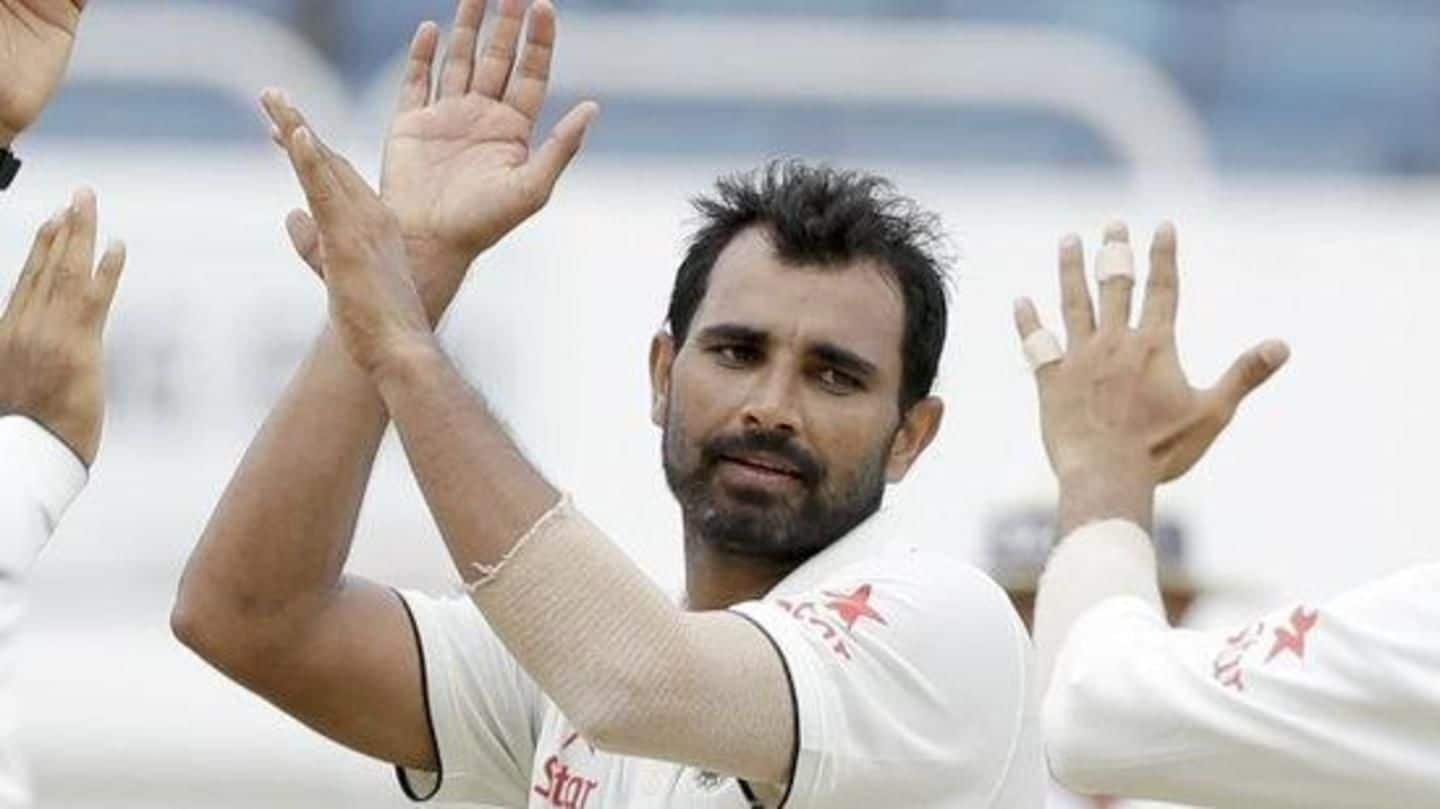 Mohammed Shami, who is facing charges of domestic abuse, is in more trouble as he will now be probed by the BCCI's Anti-Corruption Unit (ACU). The Supreme Court-appointed CoA (Committee of Administrators) has directed the ACU to probe the match-fixing allegations levelled against him by his wife Hasin Jahan. ACU has been given a 7-day deadline to submit its response in the matter.
Probe based on audio recording of telephonic conversation
The CoA's directive to open a corruption probe against Mohammed Shami comes after listening to the audio recording of a telephonic conversation claimed to be between Shami and his wife. In the conversation, there is a mention of the Indian cricketer "taking money from a Pakistani woman named Alishba at the insistence of a certain Mohammad Bhai, an England-based businessman."
Investigation will be limited to the transaction part
The ACU probe will limit itself to (i) identity and antecedents of 'Mohammed Bhai' and 'Alishba', (ii) whether any money was in fact sent by the said Mohammed Bhai through the said Alishba to Shami, (iii) if yes, the purpose for which the said money was received by Shami. The investigation will be only about the corruption allegations, CoA chairman Vinod Rai concluded.
Amid various allegations from Shami's wife Jahan, BCCI has taken a cautious approach and stalled the annual player contract of Shami. Further IPL Governing Council is also yet to decide if he can take part in the upcoming IPL for the Delhi Daredevils.