Cycling pro Chris Froome claims innocence after failing drug test
Cycling pro Chris Froome claims innocence after failing drug test
Dec 14, 2017, 05:13 pm
2 min read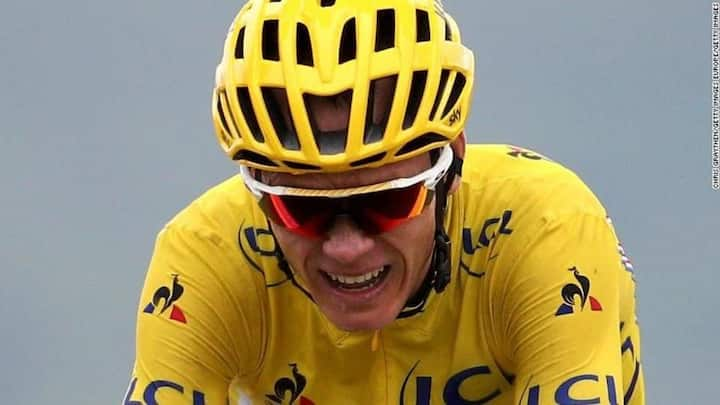 Renowned British cycling professional Chris Froome has claimed innocence after having failed drug test on his way to winning this year's Tour de Spain (Vuelta a Espana). The 32-year-old, four-time Tour de France winner, said that he has not broken any rules. Froome said, "I understand this comes as a big shock to people...I certainly haven't broken any rules here." Here's more!
The three Grand Tours of cycling
The three Grand Tours are like the Grand Slams of cycling. These are the oldest and most prestigious championships- Tour de France, Giro d'Italia, and the Vuelta a Espana. No rider has won all the three in a year.
Christopher Clive Froome is a professional cyclist from Britain who races for UCI Pro Team, Team Sky. He is the reigning champion of Tour de France and Vuelta a Espana, becoming only the third cyclist to win the double in the same year. Further with four Tour de France championships (2013, 2015, 2016, 2017), he is one of the most successful riders.
Winner of Olympic and World Championship bronze
Froome is also a winner of two Olympic bronze medals (2012, 2016), and two World Championships bronze medals.
Chris Froome fails drug test
Froome's urine sample taken during his 2017 Vuelta a Espana win in September, contained double the permitted levels of drug salbutamol. Salbutamol is an asthma medication which works for relaxing muscles of airways making it easier to breathe. While World Anti-Doping Agency allows a level of 1,000 nanograms per millimetre, Froome's sample had 2,000 ng/ml which he was notified of, in September.
What can happen if the result is upheld?
While the World cycling governing body UCI has not issued a suspension against Froome yet, if the result is upheld, he could face a suspension for the 2018 Grio d'Italia and Tour de France along with his 2017 Vuelta title being stripped away.