De Gea wants huge pay increase to continue at United
De Gea wants huge pay increase to continue at United
Feb 10, 2019, 04:01 pm
2 min read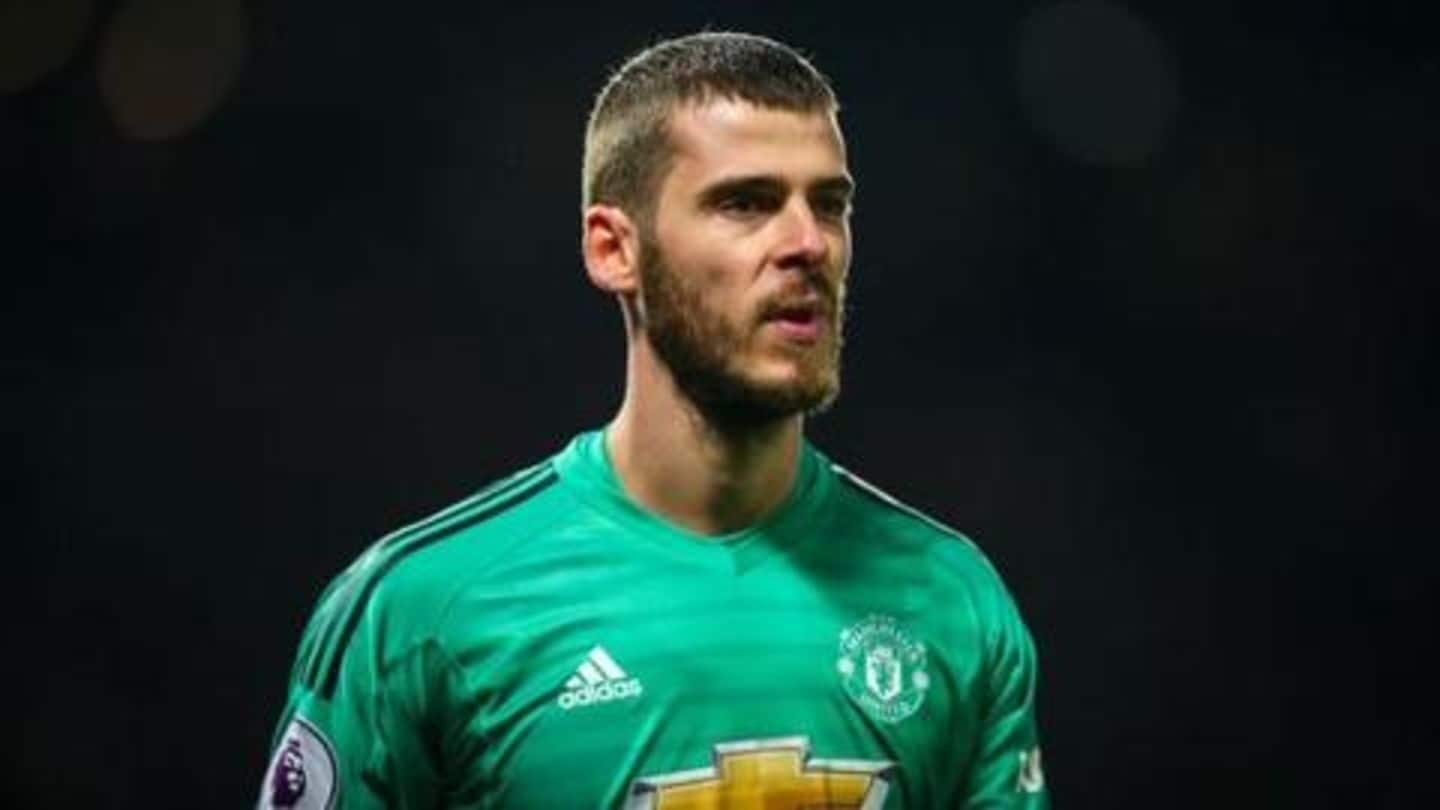 Manchester United goalkeeper David de Gea has entered into talks about his contract extension with the club, and the one factor that is keeping him from putting pen to paper is his wages in his new contract. de Gea has reportedly demanded £350,000 per week, and will not take a step back. United are still trying to negotiate. Details follow.
De Gea can become United's second-highest paid player
If de Gea's demands of £350,000 per week are met, it will mean that the Spaniard can become the second-highest paid footballer at Manchester United after Alexis Sanchez. Sanchez is also paid an additional £75,000 in every match he plays for United. The Spanish goalkeeper is ready to invest his prime years for United, but only at the right price.
De Gea's Real Madrid transfer had fallen through earlier
Interestingly, David's transfer to Real Madrid was agreed upon in 2015, but a technical glitch saw the deal fall through. On the last day of the transfer window, United, due to a problem with the fax machine, could not get the necessary documents to Spanish Football Federation Headquarters before the deadline. Wasting no time, United extended the contract of the Spanish international.
United were forced to trigger de Gea's contract extension clause
De Gea had signed a four-year deal with Manchester United after his Real Madrid deal fell through, and has been steadily holding fort as Manchester United's last line of defense. His contract had a clause where the club could trigger a one-year extension which United did in November 2018 to keep him at the club till 2020 at least.
United should give in to de Gea's demands
Manchester United should not stall the deal as after a few months de Gea will be able to talk to other clubs, since his time at United could be nearing its last six months. de Gea has been an invaluable asset for Manchester United owing to his tremendous performances, and has been one of the world's finest goalkeepers for a while now.