Roger Federer, the making of a 'resurgent' champion
Roger Federer, the making of a 'resurgent' champion
Jan 29, 2018, 05:30 pm
3 min read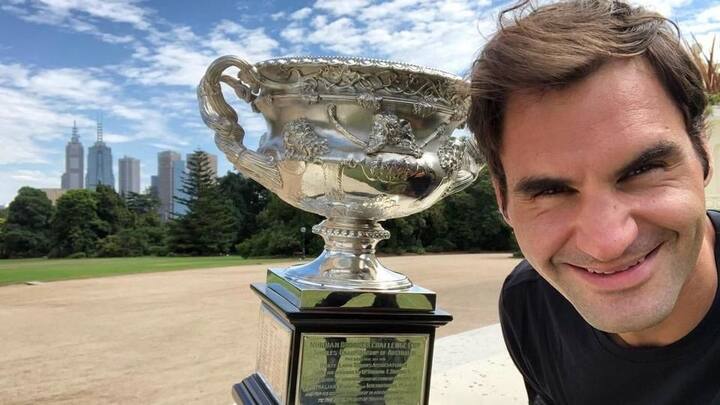 As if he hasn't already proved, Roger Federer reaffirmed his position as the tennis "GOAT"- Greatest of All Time, with his 20th Grand Slam victory at the Australian Open 2018. While his achievements are for everyone to see, few realize what goes into making him tick at 36 years of age. Here are some aspects that provide an insight into it.
The many aspects of Federer's life
As Federer puts it, "there are many puzzles that need to fit together for him to be able to compete at his current level." This includes him training right, choosing how much to play during the season, and the crucial support from his family. Balance is the key word for his success beyond the so-called "prime" of his career.
2016 was an year of transformation for Federer when he decided to take a break due to a knee-injury. The man who returned to play in 2017 is a different player, who was careful in choosing his battles. He was careful about "not overplaying, and not playing every tournament possible." He now considers himself working part-time, a factor that adds to his longevity.
While his Grand Slam tally between 2010-2016 is 2, Federer won 3 of them 2017- till date. He didn't even any majors between 2013-2016.
Smart work over hard work
The importance of Federer's training-partnership with Pierre Paganini can't be emphasized enough. The 60-year-old fitness coach has a cerebral approach to training, as opposed to a physically-draining regime. Having met Federer at 14, Paganini joined Federer's team in 2000. His training methods have changed over years with Federer's brand of efficiency making him deadly while also sparing him a lot of wear and tear.
A perfect partner in Mirka
Federer has time and again credited his wife Mirka, a former player herself, for his success. "Without her support, I wouldn't be playing tennis no more since many years," he remarked. The couple met during 2000 Sydney Olympics, and got married in 2009. They are parents to two-pairs of twins and Mirka plays an important role in managing them while also accompanying Federer.
"You always hear players complaining of burning out...Roger doesn't burn himself out mentally because he knows how to compartmentalize and live a normal life...I think he has a real joy for the game. That's what makes Federer Federer," Chris Evert, the former tennis great said.
Finally, some Federer facts
Federer has a special edition stamp named after him, by the Swiss Post in April 2007, the first such stamp issued for a living person of Swiss origin. The grass court king also has a Swiss street named after him in Biel, "Allee Roger Federer." In 2003, he established Roger Federer foundation which focuses on providing education to disadvantaged children.