Dada vs Diego in Kolkata
Dada vs Diego in Kolkata
Dec 11, 2017, 03:29 pm
2 min read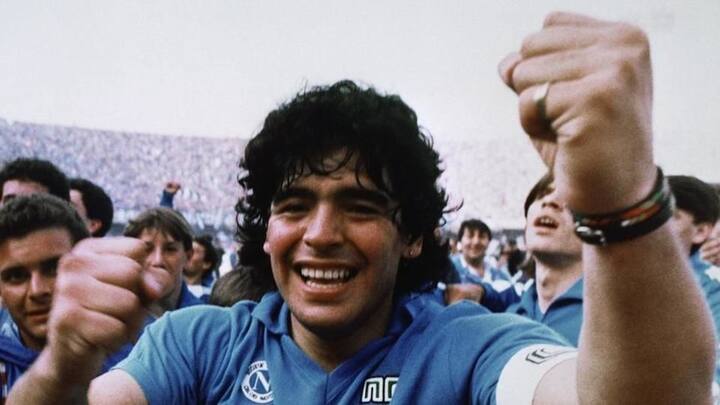 Football icon and Argentina's all time great, Diego Maradona, is in the city of joy, Kolkata. The former Argentina coach is on a three day visit and was spotted waving at his fans before stepping into his car. The 57-year-old was accompanied by his partner Rocio Oliva. During this trip, Maradona is likely to play a charity match. Here is more about his trip.
This is Maradona's second visit
Maradona, who is currently the coach of Dubai-based club Al-Fujairah SC, arrived at 7 PM in the football crazy city and headed straight to the hotel in New Town, Rajarhat. This is his second visit to Kolkata. He last visited Kolkata in December 2008.
Maradona likely to play a charity match
Maradona will play a charity football game against former Indian cricket captain Sourav Ganguly on Tuesday in West Bengal's Barasat, which is 35 kilometres from the city. The much hyped "Dada vs Diego" exhibition game will take place on the 12th of December. Maradona underwent a shoulder surgery, a few days back, so it is highly unlikely that he would play the entire game.
Maradona is thrilled to be in India
Maradona said "Kolkata is a very special place and I have good memories from my trip there many years ago, fans were fantastic. India is a passionate football nation, and I look forward to meeting a whole new generation of fans"