These European football records might never be broken by Messi-Ronaldo
These European football records might never be broken by Messi-Ronaldo
Sep 05, 2019, 12:56 am
2 min read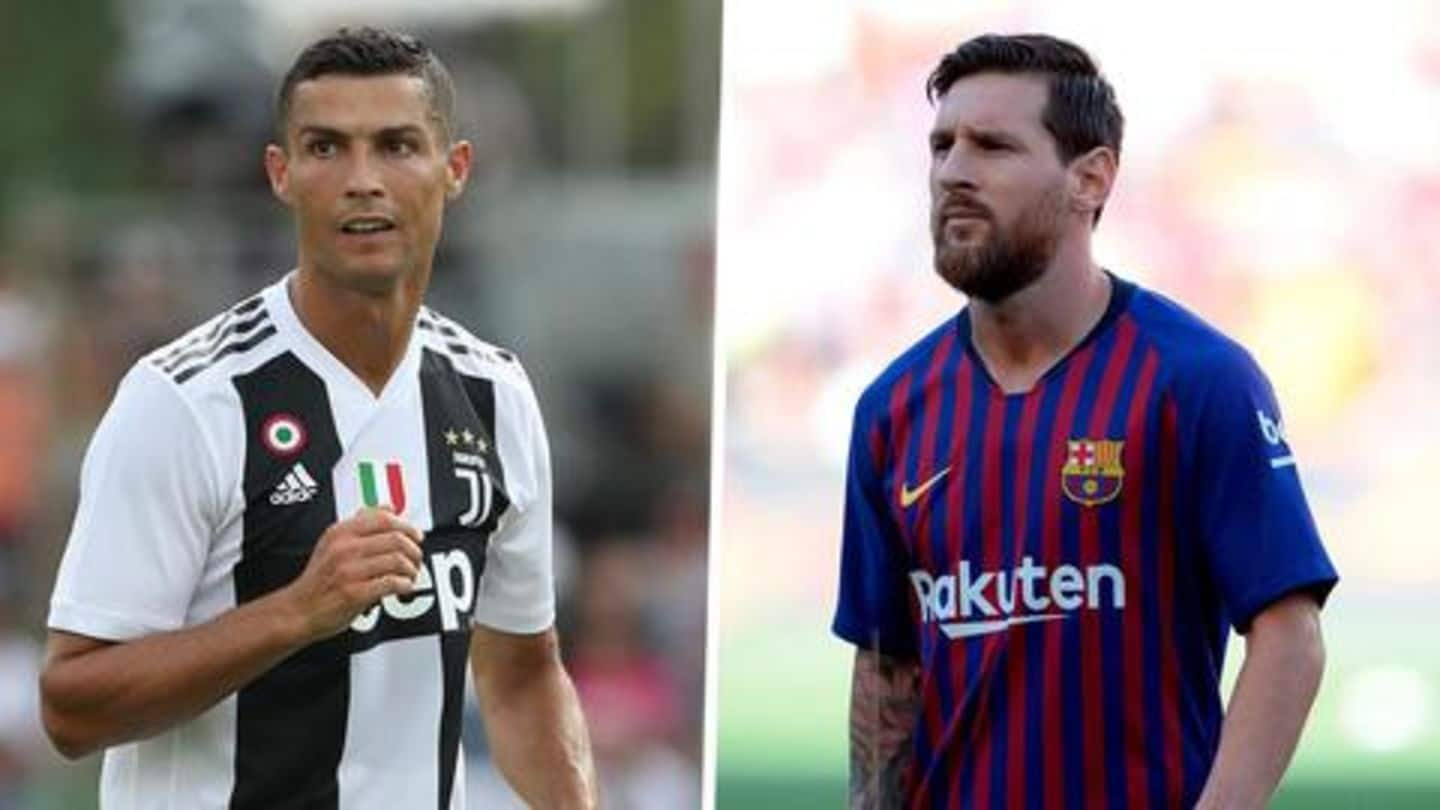 Cristiano Ronaldo and Lionel Messi are considered the greatest footballers of the modern era. While they create or break records almost every time they step onto the field, there are a number of records they are yet to break. Same is the case in European football, as we take a look at some records they might never break in this continent.
Scoring most number of goals in the final
Although Messi and Ronaldo have scored two and four goals in European finals to date, they are well shy of the all-time record. Alfredo Di Stéfano and Ferenc Puskás have scored seven goals in all European finals. While Stéfano has scored in five finals to date, Puskás has scored the most of four goals in a single final.
Most European appearances (including qualifying)
Both Ronaldo and Messi have played 170 and 139 games each when it comes to European club competitions. However, they have some catching up to do with Iker Casillas, who has played 181 UCL matches to date, along with 188 European club matches. Among all-time European appearances, Messi is jointly ranked 24th, while Ronaldo is ranked fifth.
Scoring for most number of teams
Playing for a club consistently is certainly a loyalty. However, playing and scoring for different sides itself is an achievement. Messi truly lags behind in this as he has played only for Barcelona to date. Meanwhile, Ronaldo has played and scored in European competitions for three clubs. Nonetheless, the record for the same lies with Zlatan Ibrahimovic, who has done it for six clubs.
Oldest player to score in the final
Among Ronaldo and Messi, the former is the senior-most, aged 34, while Messi is 32. Meanwhile, the oldest player to score in UCL final to date has been Paolo Maldini, who scored it for AC Milan at the age of 36. While both these men are due to play many more matches, chances of them becoming the oldest scorer in European final look bleak.
Most European goals in a season
It was the season of 2010-11 which saw Radamel Falcao of Porto tear apart every single opponent as he scored 18 goals during the UEFA Europa League. As he holds the record of most European goals in a season, Messi and Ronaldo find themselves quite behind in this. While Messi has scored 14 in 2011-12, Ronaldo did come close, with 17 in 2013-14.