#NewsBytesExclusive: 'Will bat with broken jaw again', says Unmukt Chand
#NewsBytesExclusive: 'Will bat with broken jaw again', says Unmukt Chand
Mar 27, 2019, 03:25 pm
4 min read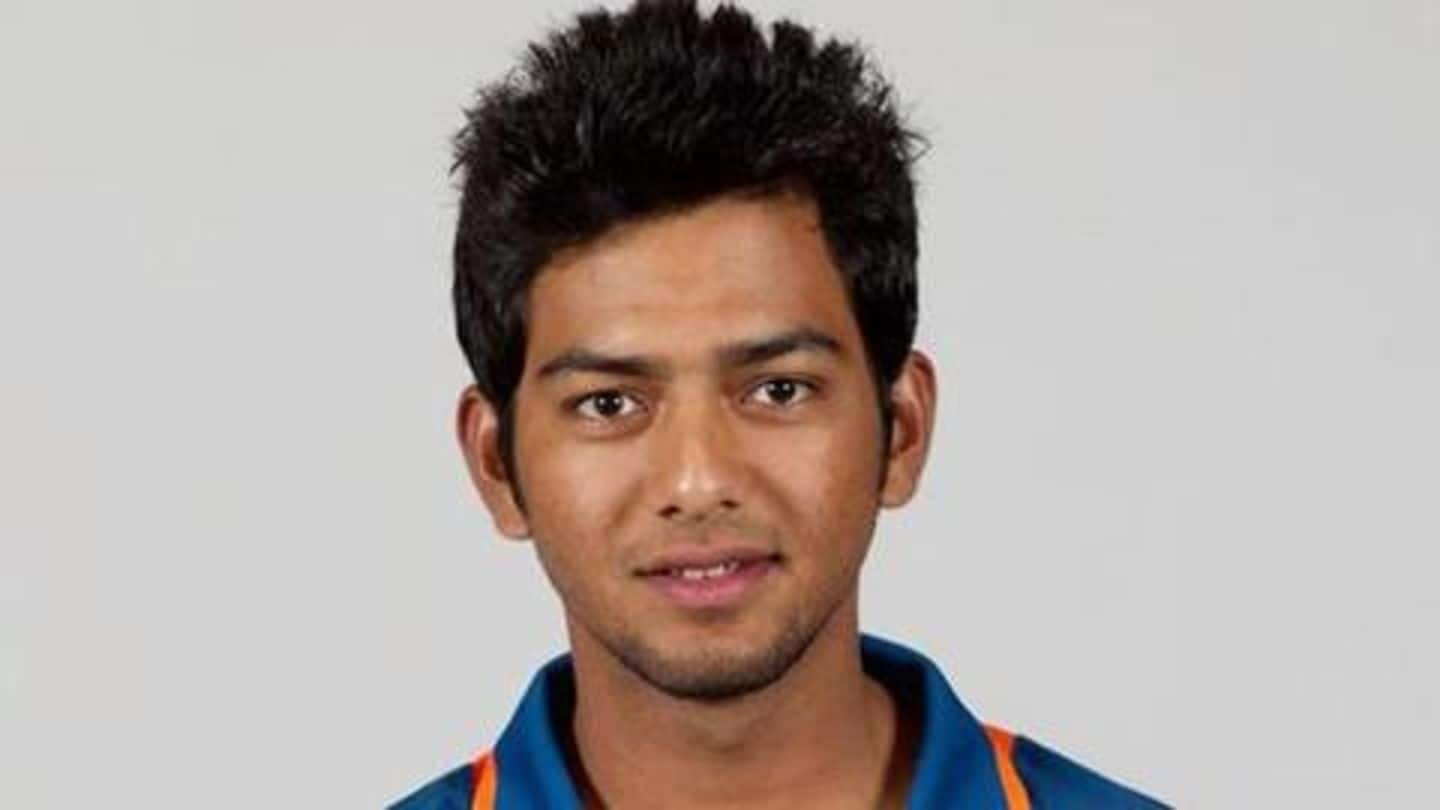 Till date, India have clinched the U-19 World Cup four times and three out of the four winning captains were soon handed their senior team call-ups. However, 2012 U-19 winning captain, Unmukt Chand remains an exception. He might not be in the selectors' radar, but Chand is making waves in domestic circuit. Speaking exclusively to NewsBytes, Chand opened up about a host of issues.
Chand's 111* helped India U-19 win 2012 World Cup
The 2012 U-19 World Cup final was only about skipper Chand, as it was his unbeaten knock of 111 that allowed India to outplay Australia and win by six wickets. Australia had handed India a competitive total of 226, but India chased it down with 14 balls to spare. Chand was adjudged the Man of the Match for his performance.
Lots of ups and downs post U-19 World Cup win
The U-19 World Cup victory remains one of his sweetest memories. Speaking on his journey since then, he said that there has been a lot of cricket for him, involving several ups and downs. Having played for India A for three years, he said that he was close to playing for senior team, but unfortunately, things didn't go his way.
Chand continues to dominate the domestic circuit
Chand has been doing a fair job at the domestic level. In Vijay Hazare Trophy this season, he played 10 matches, scoring 253 runs at an average of 25.30. As for Syed Mushtaq Ali Trophy, he played 10 matches, scoring 240 runs at an average of 26.66. Last season, Chand showed his grit when he batted with a broken jaw and scored a ton.
Will play again with a broken jaw, if needed: Chand
On scoring a century with a broken jaw, he said, "I got a blow, but I had to play the game. My jaw is not involved while playing, so I can put my 100%. I will play again with a broken jaw, if needed"
Chand does not repent asking for release from MI
Till date, Chand has featured in 31 IPL matches, playing for Mumbai, Rajasthan Royals and Delhi. He hasn't found a buyer since he asked for his release from MI, three years back. On this, Chand said the reason he asked for a release was to get ample game-time as MI already had a set team. He said he did what he thought was right.
Chand fascinates his stint with Mumbai Indians
Speaking on his most memorable IPL stint, Chand said, "Personally, I've always enjoyed my stint with Mumbai Indians. Really enjoyed playing there. It was a fantastic team, with great people around."
Both form and politics responsible for Chand's ouster from Delhi
Last year, Chand had publicly said he was unhappy with the petty politics of DDCA. He shed more light on the matter by saying that his ouster involved both his form and politics. He said that having led India A and not being selected for the Delhi side was shocking for him. He added that this did put extra pressure on him to perform.
Chand was always fond of writing a book
Chand wrote a book called 'The Sky is the Limit' in 2013. Speaking on what inspired him to write, he said that he always had a thing for writing a book. Since he used to write his diaries regularly, he said that the thoughts he had collected after playing every single match inspired him to pen it down.
Sachin Tendulkar and Virat Kohli his idols
Every cricketer has an idol. As for Chand, he said that he was initially fond of Sachin Tendulkar and the way he used to bat during his prime. Following Tendulkar's era, he has grown fond of Virat Kohli's batting and also MS Dhoni. He also believes that more than inspiring, these idols have helped him become better as a cricketer.
Keep working hard, play better and dream big: Chand
Chand also gave a message to the current U-19 team as he said, "Keep working hard, look to get better and keep thinking big. Playing for the country should be the biggest dream. Work on yourself and try to be the best you can be."