Barcelona eyeing Marco Verratti as their new mid-fielder
Barcelona eyeing Marco Verratti as their new mid-fielder
Written by
Rishikesh Malkhede
Mar 16, 2017, 05:00 am
2 min read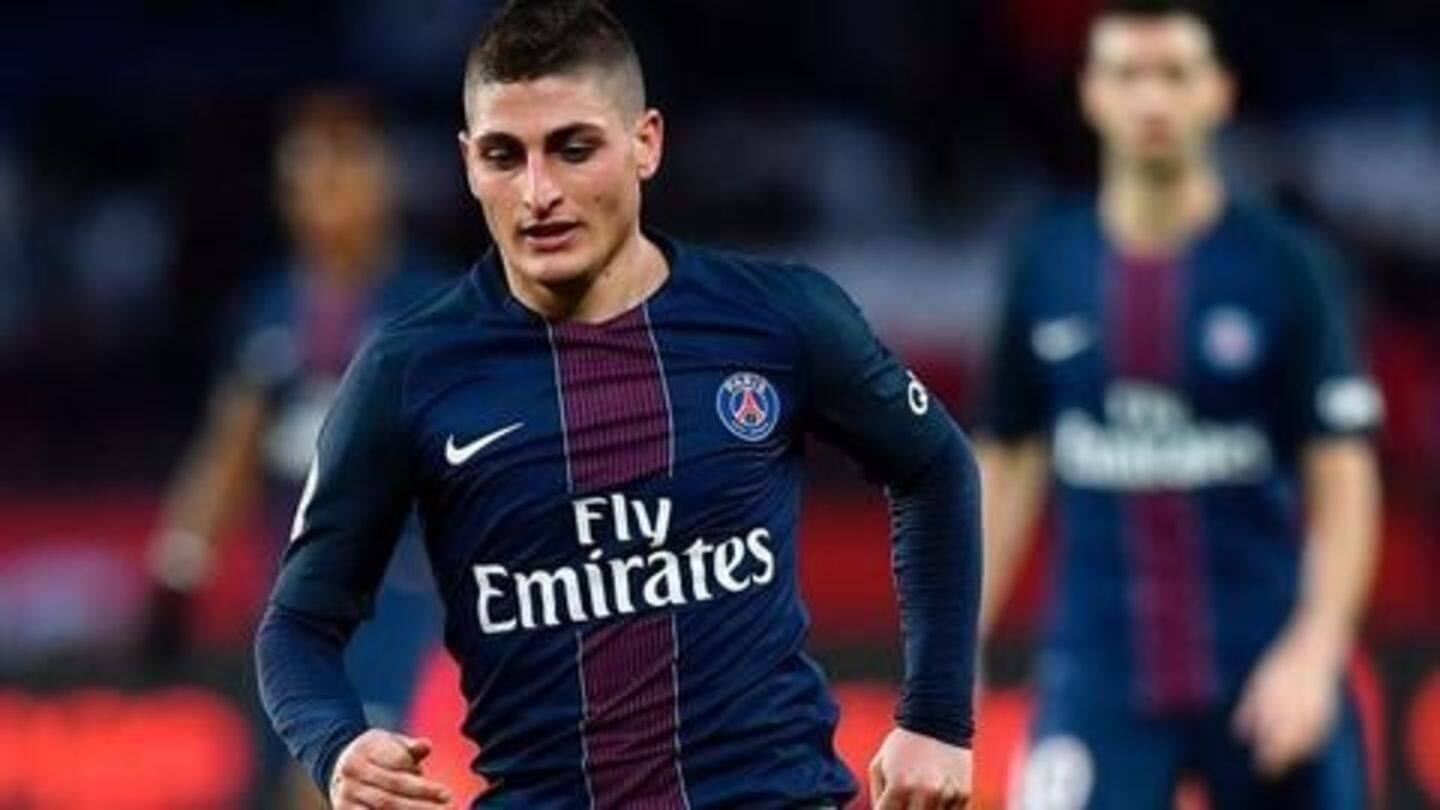 Spanish giant FC Barcelona are reportedly eyeing Paris Saint-Germain star Marco Verratti as their new mid-fielder ahead of the summer transfer window. Their current mid-fielder Andre Gomes's poor form and departure of manager Luis Enrique after the current season has led Barcelona to start thinking of the potential new faces for the team. If successful, the deal would reportedly cost Barcelona €70 million.
Bernardo Silva and Philippe Coutinho also under Barcelona's radar
Apart from Verratti, Barcelona are also eyeing Bernardo Silva and Philippe Coutinho as their new mid-fielders. If all the three players movie to Camp Nou, it will reportedly cost Barcelona around €185 million.
Verratti wants to leave PSG after media criticism?
Marco Verratti faced a lot of criticism from French media after Saint-Germain lost to Barcelona in Champions League. Following the defeat, Verratti had asked his agent to start talks with clubs interested in having him next season. His contract with PSG expires in 2020. PSG is unwilling to let him go and has put a price of €85 million to warn off potential suitors.
Barcelona initiate 'secret talks' with Andrea Belotti
Barcelona has reportedly initiated talks with Italian goal machine Andrea Belotti for the next season. Belotti, who is a currently playing for Torino, is the highest goal scorer in the Serie A, with 22 goals from his 24 outings. He is in competition with Barcelona's Lionel Messi for the European Golden Boot. Reportedly, Belotti has also attracted English clubs Arsenal, Chelsea and Manchester United.
Thiago Alcantara to return to Barcelona?
If rumors are to be believed, Barcelona are strongly looking to bring back Bayern Munich player Thiago Alcantara this summer. Thiago had left Barcelona in 2013 and has a contract in Germany until 2019.