Test cricket turns 140, Google Doodle marks the anniversary
Test cricket turns 140, Google Doodle marks the anniversary
Mar 15, 2017, 05:39 pm
2 min read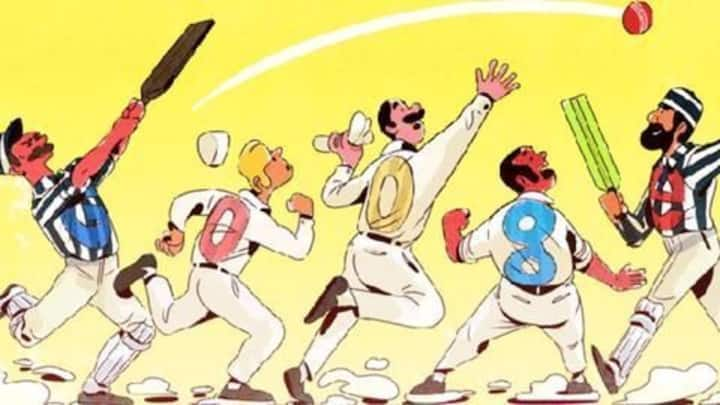 Test cricket, the longest format of the sport, turned 140 today and Google marked the occasion with a Google Doodle. The doodle commemorated the first ever official Test match which took place on 15 March 1877 between Australia and England. It illustrates caricatures of "mustachioed and musclebound Test cricketers in action, capturing the spirit of sportsmanship and the inaugural Test match."
The name 'Test cricket' originates from the long and gruelling match being a proper 'test' of the relative strength of the two sides involved. The first mention of a 'Test match' happened during England's visit of Australia in 1861-62. The first official Test was played from 15-19 March 1877 between Australia and England at the Melbourne Cricket ground. Australia beat England by 45 runs.
First Test played by India
India's debut in Test cricket came in 1932 at Lord's stadium. They lost to England by 158 runs.
Evolution of Test cricket
Test cricket has come a long way since the initial 'Timeless' matches where there was no time limitation and the match was played until one of the sides won. This ended in 1939. Changes made ever since include, covered pitches concept (1960s), and addition of third umpire (1992). Introduction of DRS (2008-09), day-night Test using pink ball (Nov 2015) are among the latest innovations.
Most runs in career - Sachin Tendulkar, 15921 runs. Most runs in an innings by an individual - 400* by Brian Lara for West Indies against England, in Apr 2004. Most wickets in Test career - Muttiah Muralitharan, 800 wickets. Best bowling figures in a match - 19 wickets by England's Jim Laker against Australia in July 1956.
Kumble's joint-record with Laker
Anil Kumble along with Jim Laker holds the joint-record for most wickets in an innings which is 10.
The future of Test cricket
With the advent of T20, the shorter, powerful format of cricket, many have opined that the glory days of Test cricket are over and that it is facing the perils of extinction. To keep the audience hooked to the format, ICC introduced the day-night format. In their latest effort ICC is looking to revamp the long delayed World Test Championship this year.