Happy Birthday Wasim Akram!
Happy Birthday Wasim Akram!
Jun 03, 2018, 08:39 pm
2 min read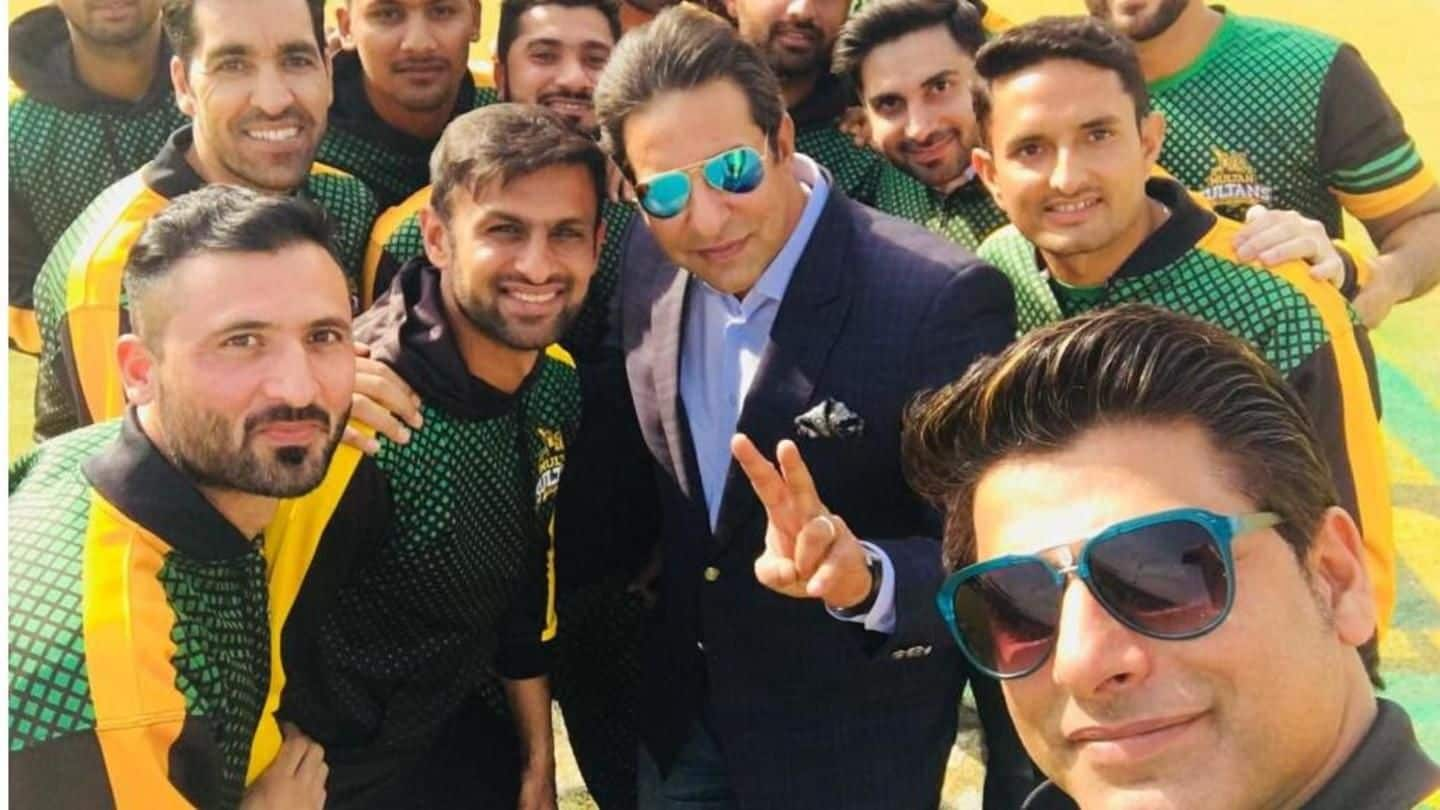 Wasim Akram is regarded as one of the greatest left-arm bowlers of all time. Known as the 'Sultan of Swing', Wasim Akram was one of the few bowlers in cricket who could swing the ball either way on any pitch. As Akram turns 52 today, we take a look at some of the lesser-known facts about the former Pakistan captain.
ICC remembers Wasim Akram
First cricketer to bag 500 wickets in ODIs
Wasim Akram was one of the most feared bowlers during his prime in world cricket. His pace and accuracy were unmatchable. He became the first bowler in ODIs to reach the 500 wicket mark and ended his career with 502 wickets. Only Sri Lanka's Muttiah Muralitharan has more wickets in ODIs, with 534 under his belt.
Akram made his first class debut against an international team
Akram did not play first-class cricket before his Pakistan debut. He made his first-class debut for Patrons XI against an international team (New Zealand). Akram was lethal in the warm-up game and ended up with seven wickets in the first innings. Due to this performance, he was handed his Pakistan debut a few days later. He played his first match in 1984 against NZ.
Holds the record for most number of List A wickets
Not just a successful bowler in ODIs, he retired from international cricket as Pakistan's most successful Test bowler with 414 Test wickets to his name. Akram also holds the record for most List A wickets with 881 wickets, 197 ahead of second placed Allan Donald.
Nothing could stop determined Wasim Akram
Despite being physically fit, the former Pakistan captain was diagnosed with diabetes when he was only 30 years old. He was at prime of his career. For most bowlers, it would have been the end of their international stint. But Akram trained harder and kept himself fit to overcome his condition. He went on to play for Pakistan for another six years.
Akram has a Test double hundred to his name
Not just a bowling great, Wasim Akram was handy with the bat as well. He smashed a 257* run knock against Zimbabwe in 1996. He became the only batsman, during his time, to hit a double hundred in Tests after coming at number 6. His innings included 12 sixes, which was also a record back then.