Formula 1 records that might never be broken
Formula 1 records that might never be broken
Sep 15, 2019, 08:49 pm
2 min read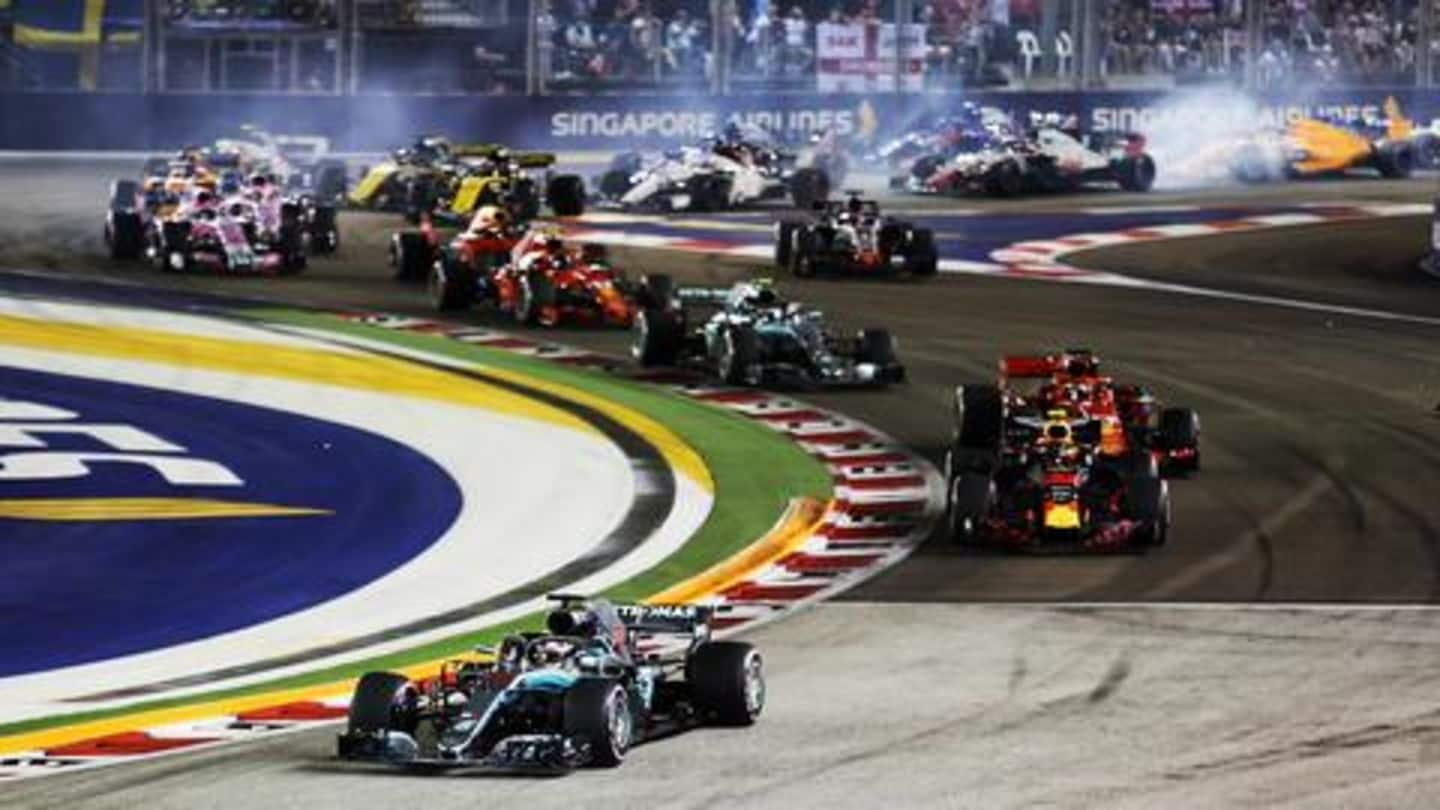 Formula 1 is one of the most entertaining sports in the world. Over its rich history, there have been plenty of brilliant moments on the circuit. Teams and drivers have come forward to register some whopping records as well. Although, many records have been set with each passing season, there are a few that might never be broken. Here's more.
Juan Manuel Fangio: The oldest to win F1 title
Juan Manuel Fangio has been one of the most celebrated legends of Formula 1. The Argentinean went on to race for teams like Alfa Romeo, Maserati, Mercedes and Ferrari during a stellar career. He went on to win five Championships (1951, 1954, 1955, 1956 and 1957). His last Championship win came at the age of 47. He is the oldest to win a title.
Schumacher's this 2002 record could remain forever
Michael Schumacher is the greatest ever driver to grace Formula 1. One record that might stay intact for Schumacher is his finish on the podium in all 17 races in 2002 with Ferrari. He won 11 races, was second on five occasions and was third once. Sebastian Vettel and Lewis Hamilton have earned 17 podium finishes but out of 19 and 21 races.
These team records might never be broken
Ferrari's record of 237 race wins is a record that looks out of reach. Their main rivals Mercedes have 114 after all the recent domination. Mercedes' 19 races wins out of 21 in 2016 is another big record that looks untouchable. McLaren's 11 consecutive wins in 1988 is special and although both Ferrari and Mercedes came close, they haven't breached the mark.
Other fascinating records that will remain untouched
Ferrari's 21 races win in Germany is the most by any team in a single Grand Prix. This will stay on for a long long time. Schumacher's 19 successive podium finishes set in 2001-2002 has never been touched. Luigi Fagioli is the oldest driver to win a F1 race at 53 years and 22 days. This unique record is here to stay.