India vs Australia: Should Rishabh Pant open the batting?
India vs Australia: Should Rishabh Pant open the batting?
Feb 15, 2019, 04:10 pm
3 min read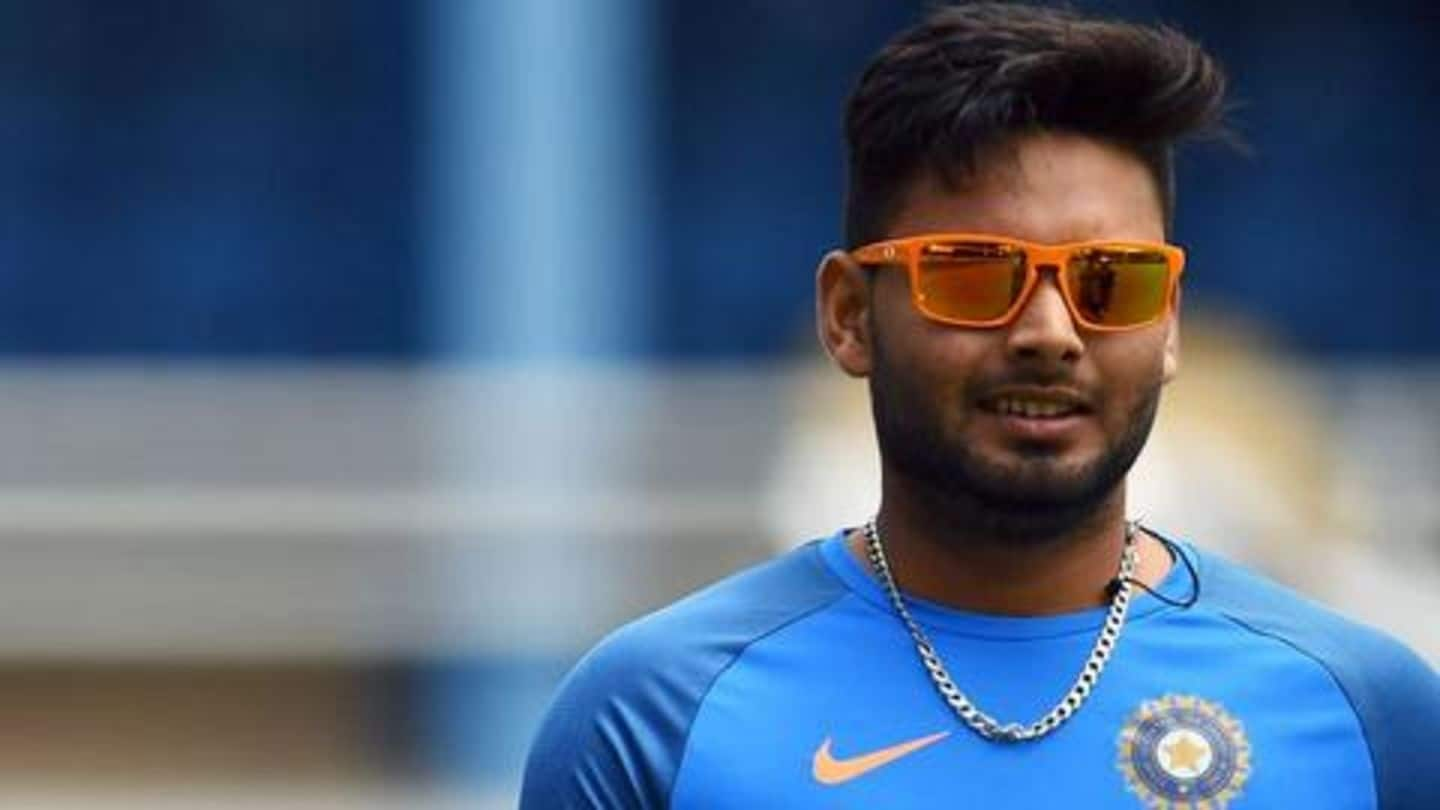 There has been a lot of talk surrounding Rishabh Pant's position in the squad, ahead of the series against Australia. Pant, who is yet to seal a spot in India's squad for the ICC World Cup, is being backed to open the innings against Australia. India are keen to try out new combinations to find the perfect squad. Should Pant open? We discuss here.
After Warne, now Gavaskar backs Pant to open the innings
A few days earlier Aussie legend Shane Warne had stated that Pant can be tried out as an opener. And now, former India skipper Sunil Gavaskar also finds merit in this idea. The legend feels that the youngster can open in the T20Is against Australia. Gavaskar has also batted for Pant being a back-up opener for the World Cup 2019.
Pant can be India's third opener: Gavaskar
Speaking to India Today, Gavaskar said, "Yes, why not. If you open with Rishabh Pant, it opens up a third option for you as well. If he does well at the top, he is someone who can also be played in the middle order." India are looking for a back-up opener and Pant is still in that race.
Pant and Rohit upfront, Gavaskar finds this option cool
"Rishabh Pant is outstanding. Maybe even open the batting with Rohit Sharma. I know Shikhar Dhawan does a great job but Rishabh Pant opening the batting with Rohit Sharma could be pretty cool too for India," said the legend.
Pant or KL Rahul being eyed as back-up options
India will play two T20Is against the Aussies before engaging in a five-match ODI series. This is an opportunity for the team to see how Pant goes about staking a claim in the squad. Besides Pant, KL Rahul is also in the radar of the management. India could be tempted to give ample chances to both these players and see how they react.
Pant needs to make it count versus Australia
Pant has only played three ODIs and the upcoming series against Australia would be crucial for him. He will be given the chance to express himself. If Pant grabs the opportunity, then there is every possibility of him getting a call-up. He has settled his place in the Tests, but right now he is still fighting for a berth in the ODI set-up.
Upcoming series could decide Pant's fate: Our take
Pant has been backed by several former players to be a part of India's 15-member World Cup squad. At the moment, the selectors and the management have already identified the core team for the event, starting in England and Wales from May 30 onwards. Pant gives the team versatility, but he lacks experience. The upcoming series could give us an idea about his credentials.