61 Ghanaian referees banned after being found accepting bribes
61 Ghanaian referees banned after being found accepting bribes
Sep 17, 2018, 07:18 pm
2 min read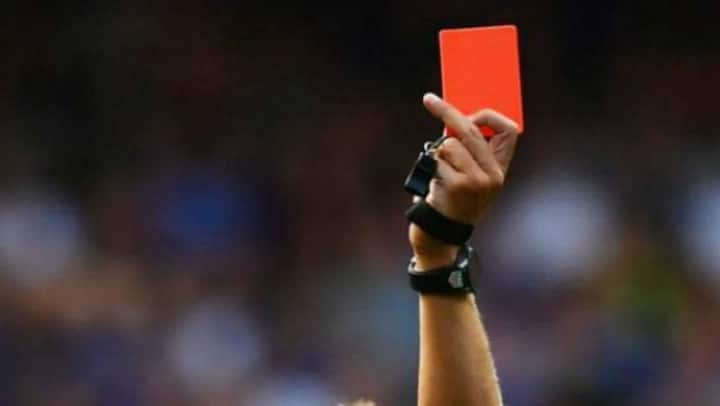 The Referee Association of Ghana has banned 61 match officials after an investigation found them accepting bribes to decide the fate of Ghana Premier League matches. A documentary called 'When Greed and Corruption become the Norm' was released by investigative journalist Anas Aremeyaw Anas. This documentary exposed the corruption in Ghanaian football. Here are further details.
The documentary showed Association's President accepting bribes
The documentary had exposed 75 officials, including the Ghana Football Association's President accepting bribes. The President, Kwesi Nyantakyi, was found accepting $65,000 from a businessman in a hotel room. The GFA had released a statement standing by the President's side until he was proven guilty. Kwesi resigned from his post in June and was banned for 90 days from all football-related activities by FIFA.
What punishments were meted out to the other accused?
In the investigation carried out, 61 among the 75 referees exposed in the documentary were found guilty of accepting bribes. Among those found guilty, 53 referees were banned by Confederation of African football for 10 years and the remaining 8 were handed lifetime bans, among whom was David Laryea, a FIFA assistant referee. 14 were exonerated because of the lack of concrete evidence.
Top FIFA and UEFA officials were found indulging in corruption
The former FIFA president Sepp Blatter was banned for eight years (later reduced to six) by FIFA's Ethics Committee when he was found guilty of corruption. Michel Platini, former UEFA President, was also found accepting inexplicable payments of £1.35 million.