Ranking the all-time greatest footballers from Argentina
Ranking the all-time greatest footballers from Argentina
Dec 02, 2019, 05:33 pm
3 min read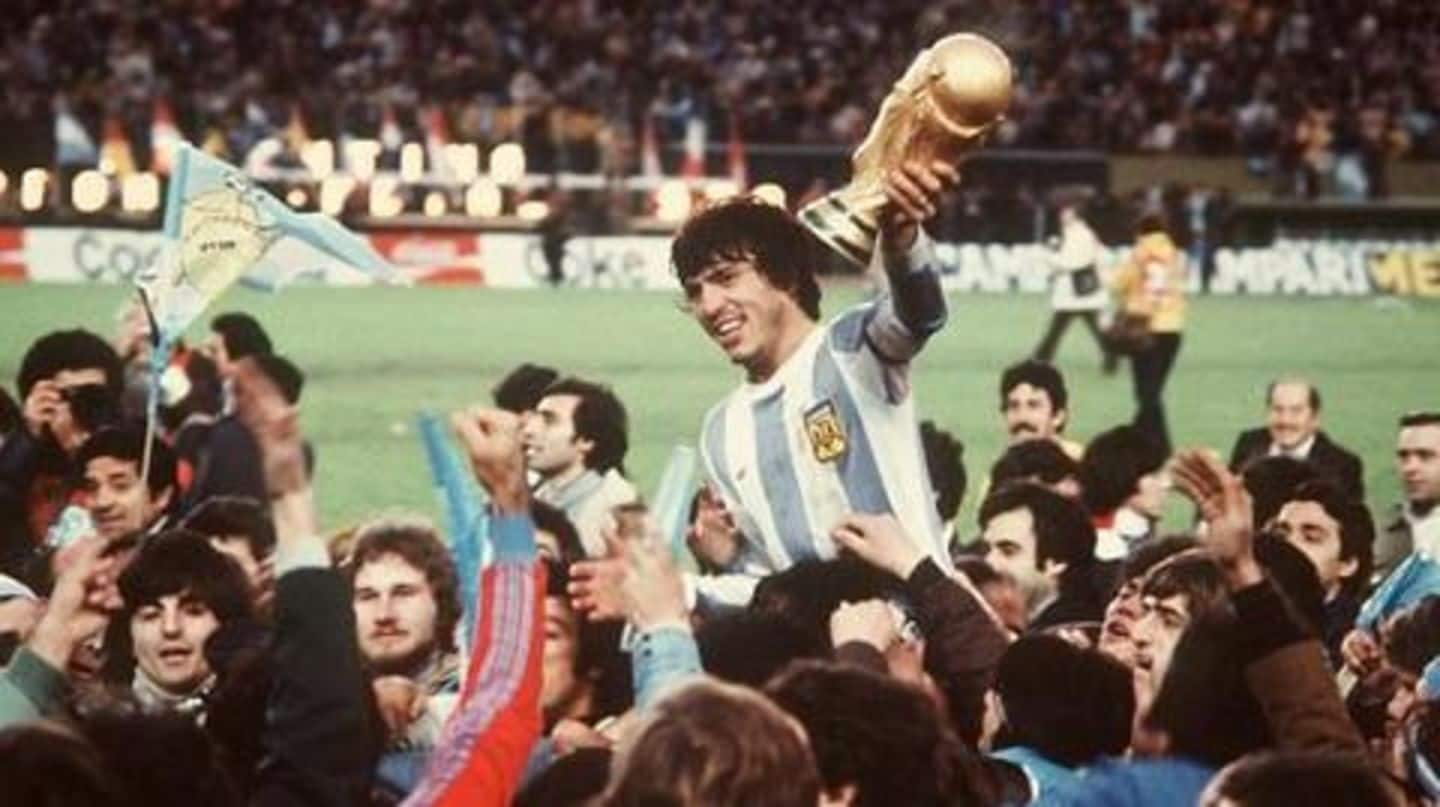 When it comes to a great footballing nations, there are ample countries that come to one's mind. While the majority are from Europe, there are notably two Latin American countries that also fall in the same category. Albeit Brazil have had the most success, Argentina, too, are not far behind. On the same note, we rank the greatest footballers from Argentina so far.
Javier Zanetti: A veteran who refused to give up
Javier Zanetti is one of the Argentine defenders who continued to play even at the ripe age of 39. Known for his ability to play both as a defender and in mid-field, he was a regular starter for Argentina from 1994-2011 and Inter Milan 1995-2014. Having won it all with Inter, it made him one of the Argentine greats.
Alfredo Di Stefano: The forward who made multiple nations proud
In case you are wondering why we say multiple nations, that's because although Alfredo Di Stefano was born an Argentine, he went on to represent three different nations (Argentina, Colombia and Spain). Too bad, he never played the FIFA World Cup. However, his 308-goal spree at Real Madrid, along with five consecutive European Championships with the club, deservedly puts him on the list.
Daniel Passarella: The greatest Argentine defender of all-time
Daniel Passarella also has to be on the list, having won the World Cup on two occasions (1978 and 1986). The notable quality that separated him from other defenders was his ability to come with clean hard tackles and scoring ability. He was also famous for his tactical intelligence and leadership qualities, as he won the Primera División on six occasions with River Plate.
Lionel Messi: The modern-day GOAT of Argentina and world football
Moving on to the superstars, in the second spot is Lionel Messi, who is no stranger to modern day football fans. Having created a name for himself playing in Barcelona and having won it all, his record of 711 career goals and counting has put him on top. Also, he is a record five-time Ballon d'Or winner, while success with Argentina has eluded him.
Diego Maradona: The true Argentine GOAT
Well....it had to be a no-brainer in the form of Diego Maradona. Furthermore, Messi's inability to come up with success for Argentina is the prime reason why Maradona still sits atop the list. Playing as a forward, Maradona's unique ability to dribble past opposing players and fierce strikes made him the sole king of Argentina, leading to their 1986 World Cup win.