Records held by Cheteshwar Pujara in Test cricket
Records held by Cheteshwar Pujara in Test cricket
Aug 31, 2019, 04:31 pm
2 min read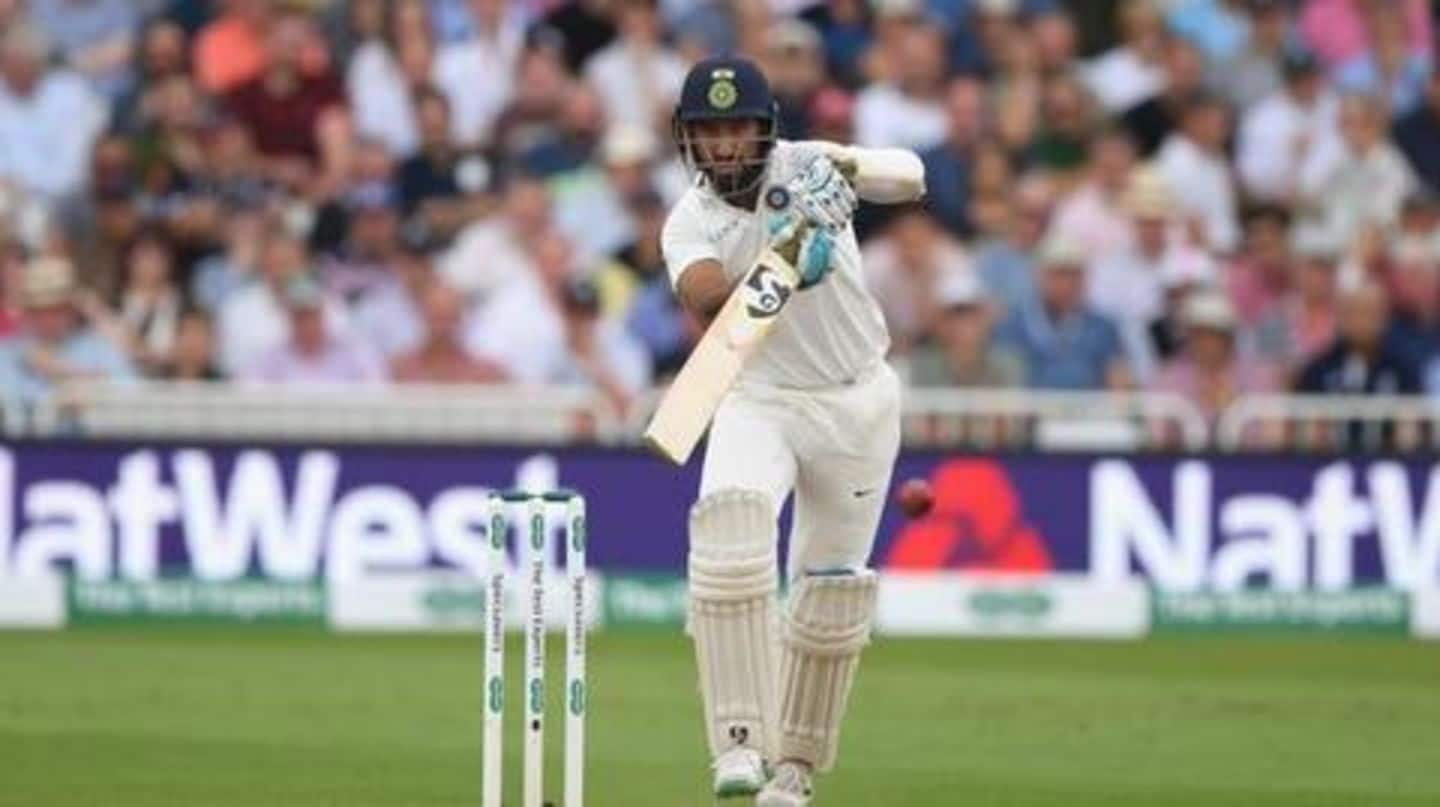 Cheteshwar Pujara has been a superb batsman in Test cricket for the Team India. Pujara has donned the number three batting position role in a sublime fashion. He has been a steady head for India since a while now. The right-handed batsman is known for his grit, character and the ability to blunt opposition teams. Here are records held by Pujara.
A look at Pujara's Test career
In 70 Tests, Pujara has amassed 5,459 runs at an average of 50.08. He has scored 18 hundreds and 20 fifties. Pujara has also registered has three double centuries with a top score of 206*. He is the 11th highest run-scorer for India in Test cricket. Pujara is seventh on the list for most Test centuries for India.
Pujara's amazing records against the Aussies
In the 2018-19 tour of Australia, Pujara amassed 521 runs. That is the third highest score by an Indian batsman against Australia at their own backyard. The 31-year-old Pujara went on to face the most number of deliveries (1,245) by a visiting batsman in Test cricket in a series in Australia (four or fewer Tests). He surpassed Rahul Dravid's record.
Pujara's is all about grit and character
Pujara's grit is what makes him a special talent. The 31-year-old has the distinction of facing 500-plus deliveries in a single Test innings. He is the only Indian player to do so. Pujara had spent 1,868 minutes at the crease against Australia in the four-match Test series. It is the third most by an Indian batsman in a Test series.
Pujara is following the footsteps of Rahul Dravid
Pujara, who is often called the true successor of Rahul Dravid, has done an amazing job to follow the footsteps of the legend. Pujara and Dravid achieved the 5,000-run mark in Tests in 108 innings. Both reached the 3,000-run feat in 67 innings. Interestingly, these two batsmen scored 4,000 Test runs in 84 innings.