Gonzalo Higuain signs for the Rossoneri: Throwback to his career
Gonzalo Higuain signs for the Rossoneri: Throwback to his career
Aug 06, 2018, 06:36 pm
2 min read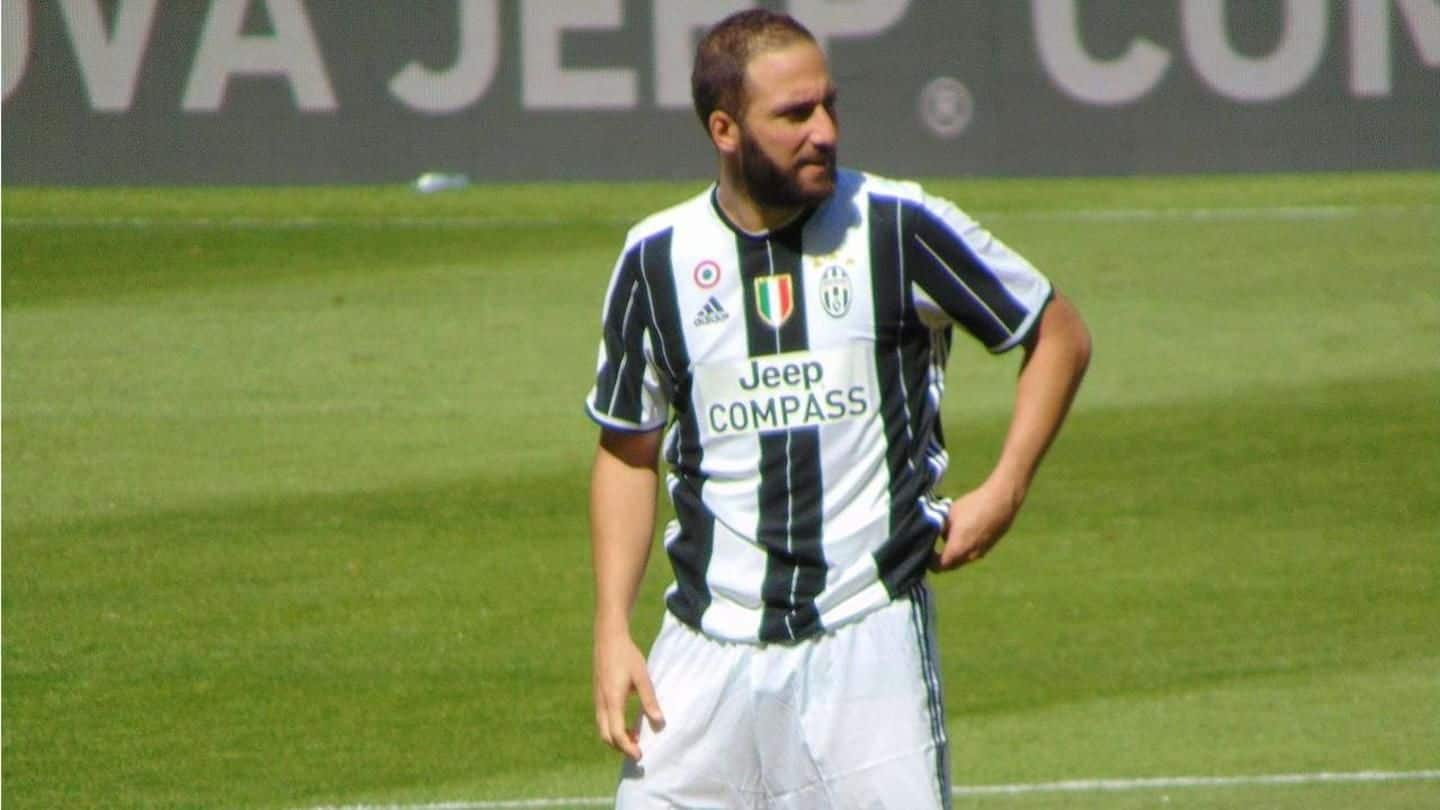 Gonzalo Higuain, the Argentine striker, has just signed up for AC Milan on loan from Juventus. He has been performing well in the Serie A for three years, with two successful seasons at Juventus and one previously at Napoli. Higuain has also represented his national side at 3 World Cups and 3 Copa Americas. Here is a look at the prolific striker's career!
Young Gonzalo attracts attention with a brace in the Superclasico
Higuain's fist major breakthrough came as a forward for Argentine side River Plate, where he scored his first goal in a 3-1 victory over Banfield. It is common knowledge that the Superclasico is the most intense football rivalry in the world, and this is where Higuain claimed national attention. He scored a stunning brace against Boca Juniors and scored 13 goals across 2 seasons.
Higuain's performance at River Plate earned him a transfer to Spanish giants Real Madrid. He quickly picked up pace after faltering in the first season. He scored a goal 57 seconds after coming off the bench in a 4-1 El Clasico win in the 2007-08 season. Higuain scored 29 goals in 2009-10 season, with his total goals for Real being 107 in 190 appearances.
An Argentine hero at Napoli after El Diego
Napoli bought Higuain from Real Madrid in July 2013 for €40 million. His first goal came in his first match, against Benfica, when he scored the winner in a 2-1 win. Higuain's best spell at Napoli came in 2015-16 when he scored 36 goals in 35 appearances, winning the Capocannoniere, equaling the highest goals ever record held by Gino Rossetti.
Juventus signs Higuain for a record-breaking transfer fee
Higuain was roped up by Juventus in 2016 for a staggering sum of €90 million, the highest ever for any South African before Neymar's transfer to PSG. This was also the highest sum ever paid by an Italian club before Juventus signed Cristiano Ronaldo this season. With the Turin club, he netted in 40 goals in 73 appearances.
Higuain's international career with Argentina
Higuain is the 3rd Argentine to score a hat-trick in a World Cup match, which he did in their 2010 group-stage match against South Korea. He has been a part of the national squad for the 2010, 2014 and 2018 World Cups. The three Copa Americas also saw Higuain being included in the Argentina squad. Higuain has 31 goals from 75 appearances for Argentina.