Decoding the ICC Men's Cricket World Cup Super League standings
Decoding the ICC Men's Cricket World Cup Super League standings
Mar 29, 2022, 05:15 pm
3 min read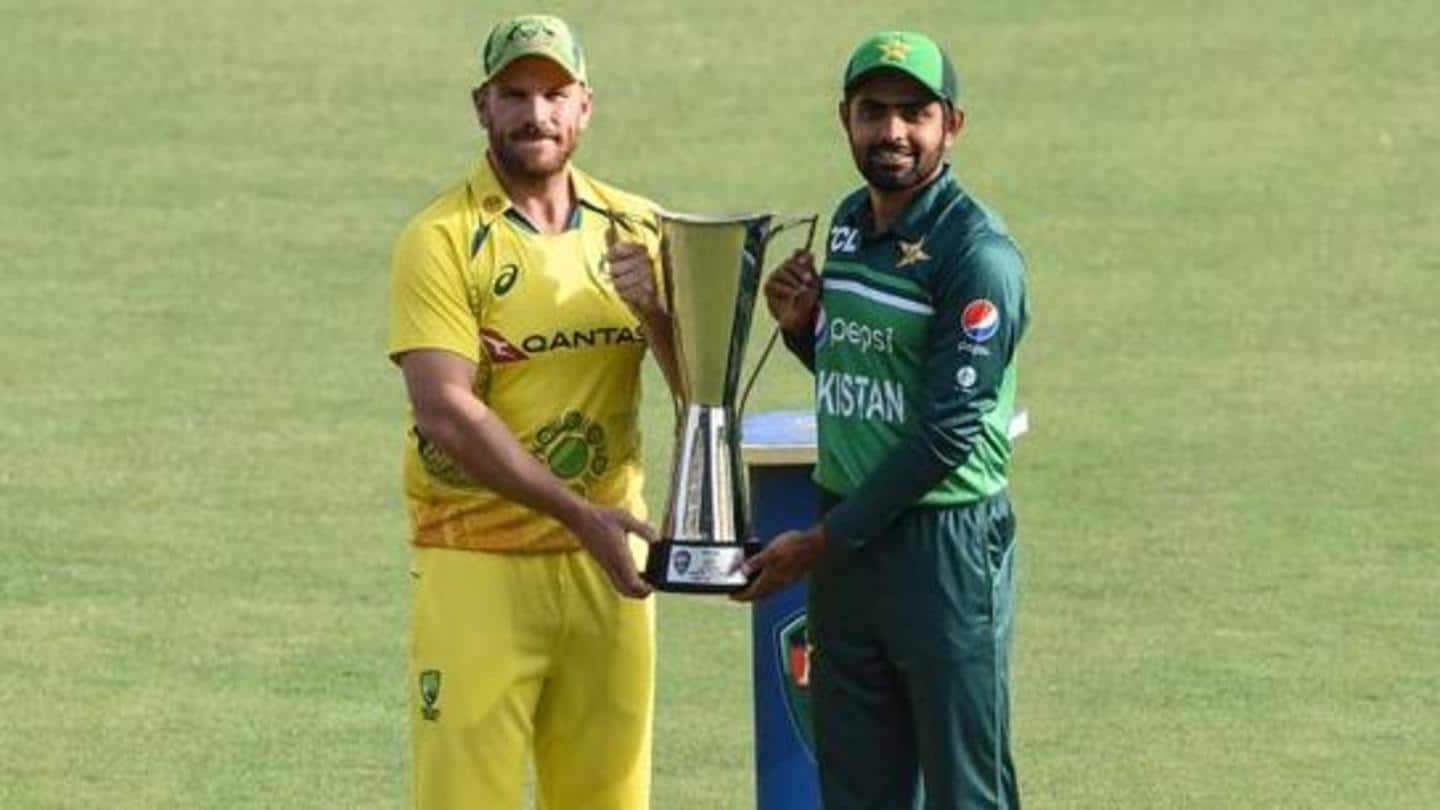 The ICC has released the updated ICC Men's Cricket World Cup Super League standings on Tuesday. A total of 13 teams are participating in this cycle (May 2020-July 2023). The top seven sides would be qualifying straight into the World Cup set to take place in India in the months of October-November in 2023. Here we decode the same.
Who are the top three teams?
Bangladesh sit comfortably atop the standings. They recently beat SA 2-1 to claim 12 wins in 18 matches (6 losses) to tally 120 points. England (second) and India (third) follow suit with 95 and 79 points respectively. England have aggregated nine wins and five losses (one no-result). India, meanwhile, have managed eight wins in 12 games, including a comfortable series win over WI recently.
Afghanistan, Ireland, and SL have shown concrete performances
Afghanistan (fourth) are inching close to India. They have accumulated 70 points, with seven wins and just two losses. Ireland (fifth) last played against WI, who they beat by 2-1 in the 3-match series. So far, they have collected 68 points from six wins and 10 losses (two no-results). Meanwhile, SL (sixth) have pocketed 62 points through six wins, 11 losses, and a no-result.
AUS, WI, SA, and NZ stay afloat in the middle
Australia (seventh) have looked quite confident so far with six wins and three losses. They have collected 60 points to date. WI (eighth) and South Africa (ninth) trail with 50 and 49 points respectively. While WI have a 5-10 record in wins, it's a 4-7 record for SA (two no-results). Meanwhile, New Zealand (10th) are undefeated. They have claimed 40 points across four matches.
PAK to face AUS, WI in the CWC Super League
Pakistan occupy the 11th spot in the Super League rankings, with 40 points from four wins and five losses. They're underway a 3-match series against Australia in Lahore. Post that, they would host West Indies for an ODI series that will take place on June 8, 10, and 12 respectively. All matches will be played at the Pindi Cricket Stadium in Rawalpindi.
A look at West Indies' performances in ODIs since 2020
WI have looked like a shell of themselves in the ODIs since 2020. Barring a series win over SL at home in March 2021, they have lost five ODI series in this period. They succumbed to SL (3-0), Bangladesh (3-0), Australia (2-1), and Ireland (2-1). WI then suffered a 3-0 drubbing at the hands of Rohit Sharma-led India in February earlier this year.
Zimbabwe and Netherlands languish at the bottom
Zimbabwe are seated at the 12th spot with 35 points in total. They have lost eight of their 12 games in this cycle (one no-result), including a recent loss to SL. Meanwhile, Netherlands are at the bottom of the rankings. They have mustered only 25 points, with two wins, five losses, and a no-result. They are currently underway a 3-match ODI series against NZ.