What is the ideal ODI Playing XI for India?
What is the ideal ODI Playing XI for India?
Jul 18, 2018, 02:24 pm
2 min read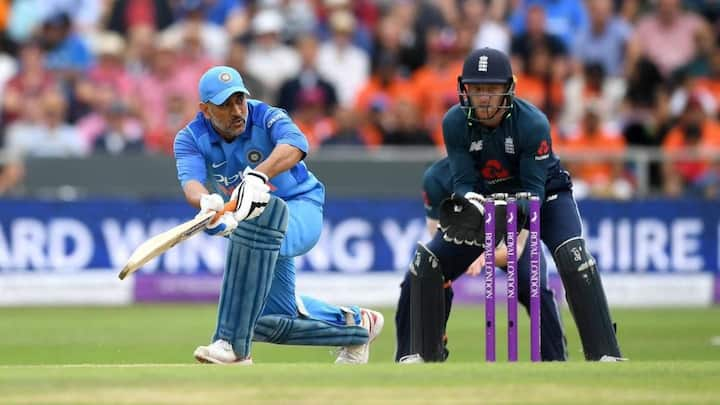 India went down to England 1-2 in the recently concluded ODI series. The Virat Kohli-led side do not have another ODI series in 2018. With the ICC World Cup in 2019, India have two ODI series against Australia prior to that. In all likelihood, the squad selected for Aussies series will be the one for the World Cup. What should be the playing XI?
India need the right balance
A 15-member squad would be selected for the World Cup and given that, the premier tournament is in England, the Indian team would look to field a balanced squad. In the latest series, it was missing.
India's top order is settled
The likes of Rohit Sharma, Shikhar Dhawan and KL Rahul fit in well for the top order job. Rohit has shown his big match prowess on most occasions and is a leader atop. Dhawan is the ideal opening partner and he can give the side a positive start. KL Rahul should be the perfect fit at number 3 or even be a back-up opener.
Kohli needs to be wise with the middle-order
Kohli at number 4 would be ideal against Australia and also in the World Cup. He is the side's main weapon and should guide the batting. The main issue is who would follow him. Ajinkya Rahane should come in at number 5, MS Dhoni and Hardik Pandya following suit. A lot depends on Rahane and Pandya to give depth to this side.
Wrist spinners lead India's bowling challenge
Kuldeep Yadav and Yuzvendra Chahal will continue to play a prominent role and how they rise against Australia, at their own backyard, will set the tone for the World Cup. The duo showed their prowess in England and need to be backed. The two front-line pacers should be Jasprit Bumrah and Umesh Yadav. Bumrah's absence hurt India in the recent ODI series.
The rest of the squad for upcoming ODIs and WC
Manish Pandey should be included in the squad as he brings in a lot of character in batting and fielding. Dinesh Karthik should keep his place as the second choice wicket-keeper batsman. Bhuvneshwar Kumar and Mohammed Shami can bring in the ideal experience as pacers.