I-League 2018-19: Indian Arrows vs Minerva: Match preview and prediction
I-League 2018-19: Indian Arrows vs Minerva: Match preview and prediction
Feb 04, 2019, 03:40 pm
3 min read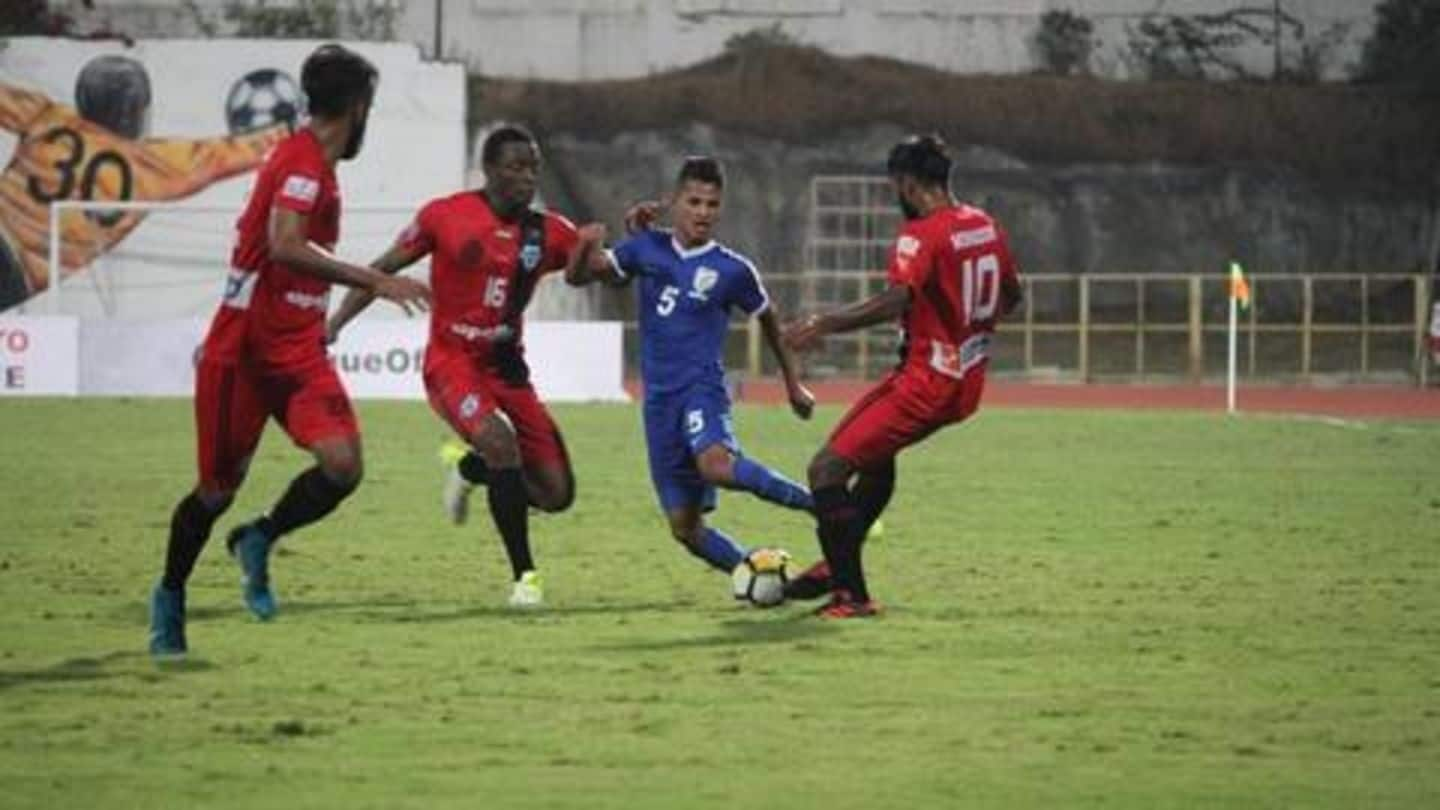 Indian Arrows will be hosting Minerva Punjab tomorrow in their I-League return fixture. While the defending champions Minerva are eighth on the league table with 14 points from 15 matches, the Arrows are currently ninth with 13 points from 15 matches. The one who wins the match can jump directly to the seventh spot on the league table. Here's our detailed match preview.
How are the hosts gearing up for the encounter?
Indian Arrows are troubled by the same problem throughout the season - despite providing solid performances, they are edged out because of defensive lapses. The same thing happened in their 3-2 loss against NEROCA. Arrows will be coming off three losses and will be eager for a change in fortunes tomorrow. The won their last match against Shillong Lajong on January 13.
Are Minerva ready for the challenge?
Minerva's Yu Kuboki has hardly been impressive after staging his return from injury. Minerva have drawn one and lost the rest of their last five matches. The addition of Mahmoud Al-Amna and Juan Quero to their squad will be a positive influence and might better their chances against the Arrows. However, numerous changes to the squad has been a bane for Minerva this season.
Who can be the key players in the match?
Jitendra Singh and Narendra have shown great understanding between each other and make a solid defensive duo for Indian Arrows. After a change in position Boris Singh has also been impressive, and even managed to score a goal in their match against NEROCA. Meanwhile, Al-Amna and Quero will be the players Minerva will be looking towards for inspiration tomorrow.
Predicted line-up and TV listing
Indian Arrows: Gill, Rai, Jitendra Singh, Ali, Boris Singh, Tangri, Kiyam, Meitei, Danu, Praveen, Vikram Singh. Minerva Punjab: Arshdeep Singh, Caicedo, Devrani, Das, Arashpreet Singh, Rautella, Prabhjot Singh, Zacharie, Amandeep Singh, Sangwan, Quero. The match is scheduled to kick-off at 2:00 PM and will be broadcast on the Star Sports network. It can also be live-streamed on Hotstar or Jio TV.
How can the match turn out tomorrow?
Neither of the teams have been really impressive this season, but Arrows will definitely have the home advantage. Punjab are in very poor form presently, and considering the strong performances Arrows have been putting up, it would not be too presumptuous to suggest that the hosts can end the proceedings with a victory tomorrow. Arrows might win the match with a 2-1 scoreline.
What should be the ideal Fantasy XI formation?
Choose a 4-3-3 formation while keeping Gill as the goalkeeper. Ashish Rai and Arshdeep Singh can be the left and right backs respectively while Jitendra Singh and Souvik Das can be the center-backs of the team. Deepak Tangri, Amarjit Kiyam and Zacharie can be the midfielders. Meitei can be in the right wing while Sangwan takes the left wing and Quero becomes the center-forward.