Pooja Kadian clinches gold for India in Wushu World Championships
Pooja Kadian clinches gold for India in Wushu World Championships
Oct 04, 2017, 03:04 pm
2 min read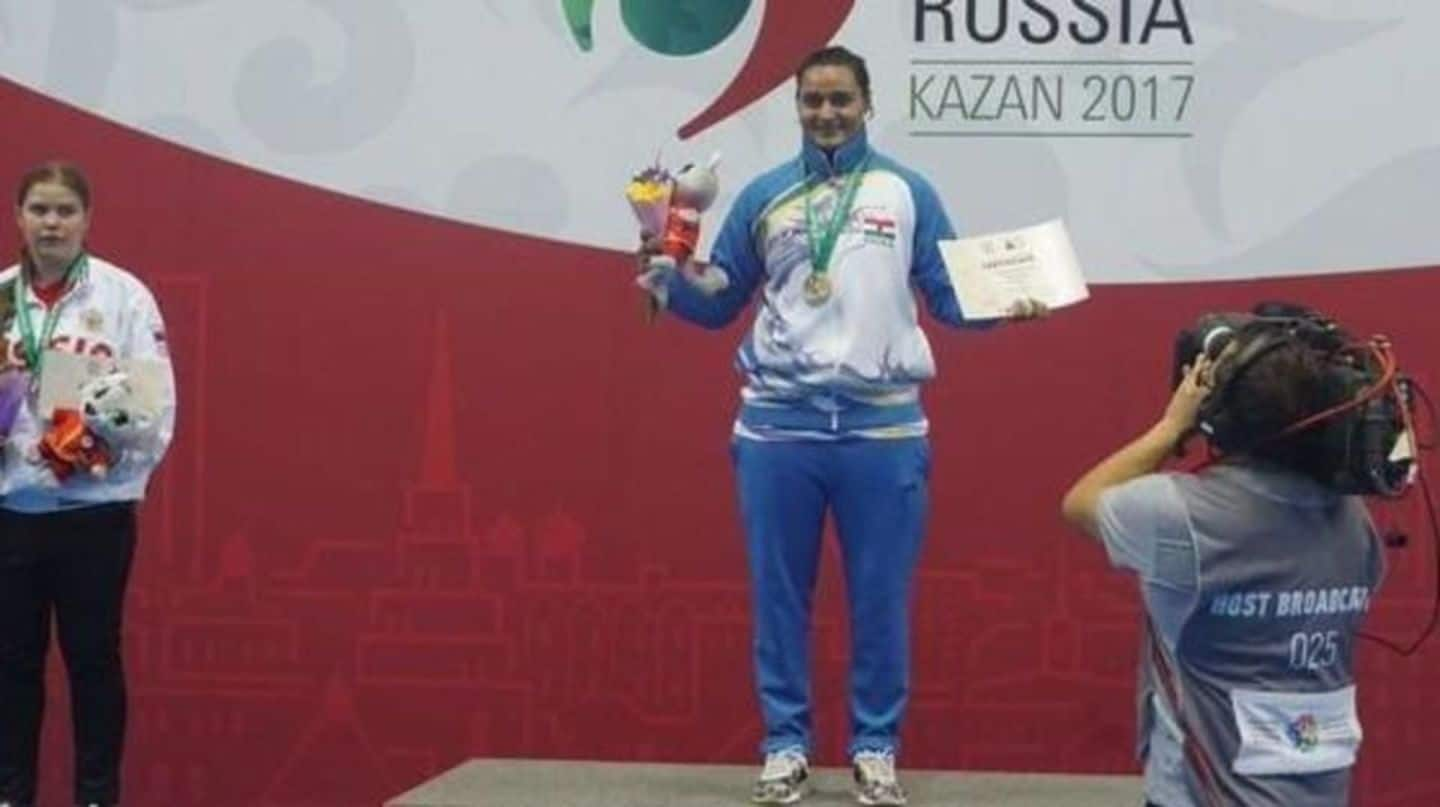 Pooja Kadian clinched India's first ever gold medal at the World Wushu Championships in Kazan, Russia. She won the medal in the 75kg Women's Sanda category, defeating Russian Evgeniya Stepanova in the final. Apart from Kadian, four other Indians won bronze medals all in the Sanda category - Rameshchandra Singh Moirangthem (48kg), Bhanu Pratap Singh (60kg), Rajinder Singh (90kg), and Arunpama Devi Keisham (65kg).
Wushu and World Championships
Wushu, also commonly referred to as Kung-fu, is a traditional Chinese martial art and a contact sport. It was introduced in India in 1989. Wushu has two categories- Sanda and Taolu. Wushu World Championship is held every two years. The first edition was organized in 1991. The 2017 World Wushu Championships took place from 26th September to 4th October, in Kazan city of Russia.
Four medals in 2015 Championships
At the 2015 Championships in Indonesia, India won four medals - 3 Silver, 1 Bronze. The medallists include Uchit, Sanathoi Devi and Pooja Kadian who won silver and Surya Bhanu Pratap Singh who won the lone bronze.
16-member team sent from India
India sent a 16-member squad along with four coaches to the World Wushu Championships, Kazan. Taolu team- Men: Gyandash Singh, Anjul Namdeo, Chirag Sharma, Aditya, Sajan Lama; Women: Bidyashwori Chanu, Toshibala, Sanatombi Chanu Sanda team- Women: Santhoi Devi, Arunpama Devi, Pooja Kadian; Men : Ramesh, Uchit, Santosh Kumar, Surya Bhanu Pratap Singh, Rajinder Singh.
China leads the medals tally
With 15 medals, all gold, China tops the medal tally at World Wushu Championships 2017. Iran is next with 11 medals- 8 gold, 1 silver and 2 bronze.