Inter Milan to sue La Liga President over Modric comments
Published on
Aug 18, 2018, 06:37 pm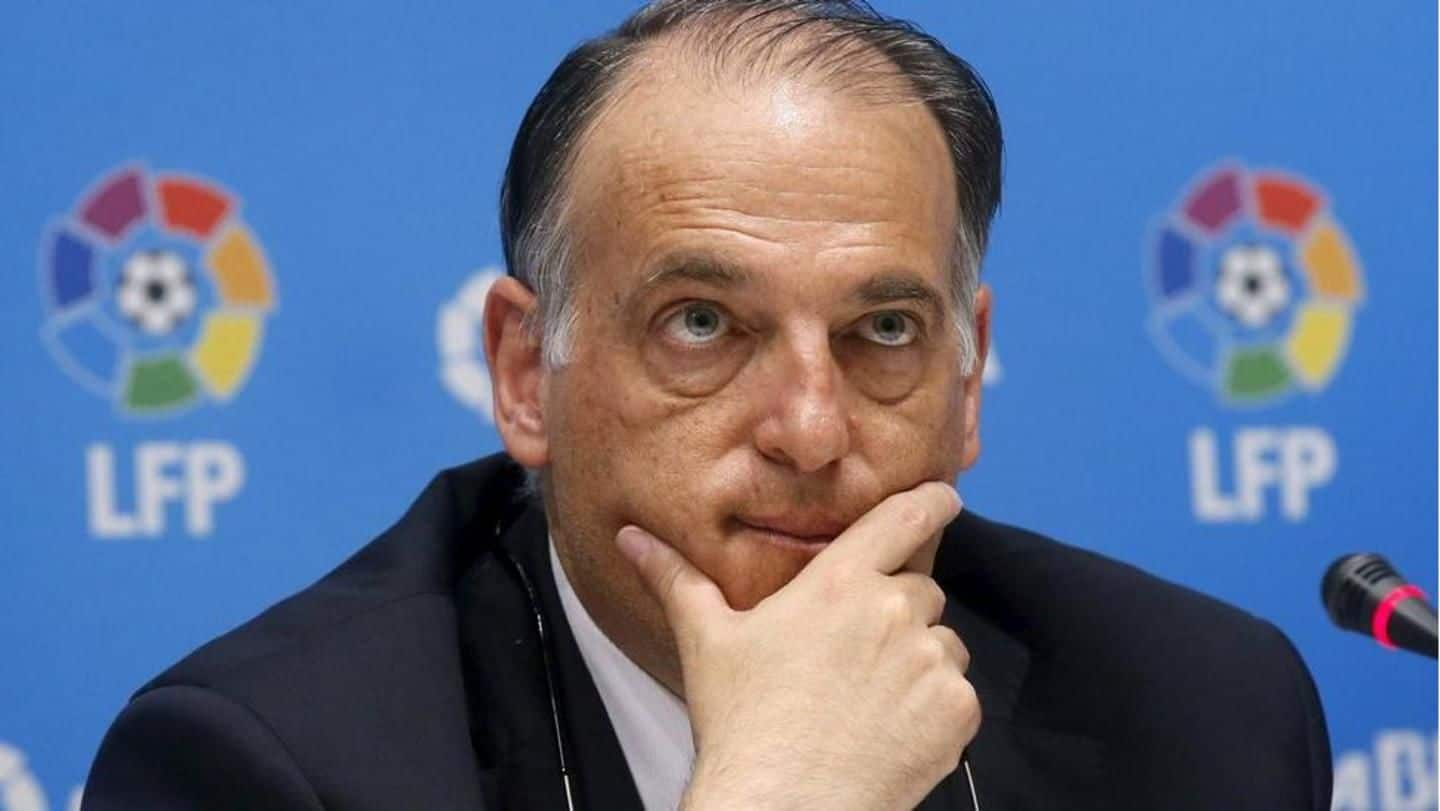 As per media reports, Italian football giants, Inter Milan, are planning to sue La Liga President, Javier Tebas. Tebas had earlier raised doubts about the Milanese side's financial ability to buy Luka Modric, Real Madrid's mid-field superstar. He had also suggested that Inter were using a lot of trickery in order to sign the Croatian footballer. Here are more details about this incident.
What were the exact comments made by Tebas?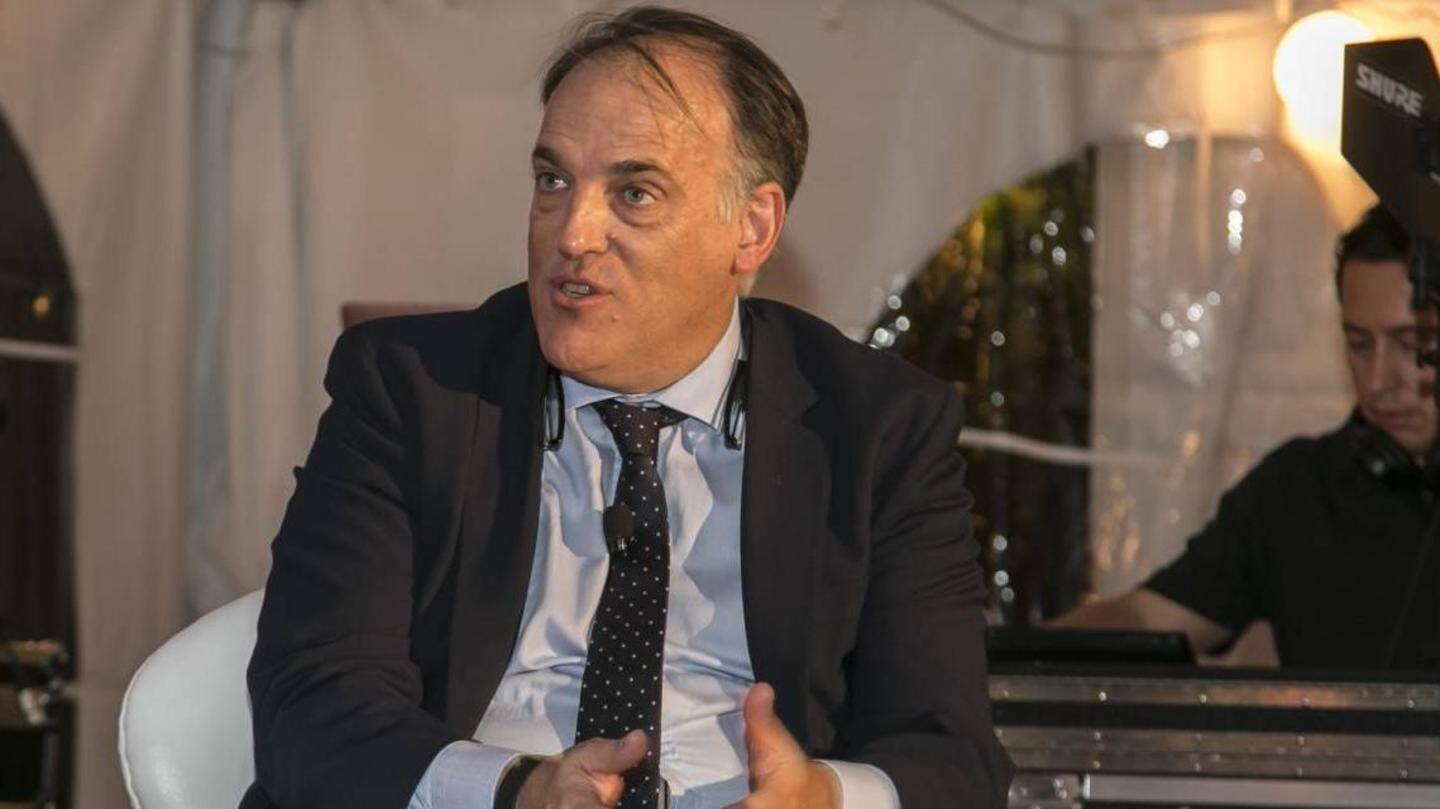 La Liga president had said that he could not understand how Inter would afford the much required to sign Modric. He also blamed clubs like Paris-Saint Germain and Manchester City for inflating the prices of the players and accused them of destabilizing the transfer market. Tebas also said that he would like to know how Juventus were able to afford the superstar CR7.
Real Madrid have complained to FIFA over Modric fiasco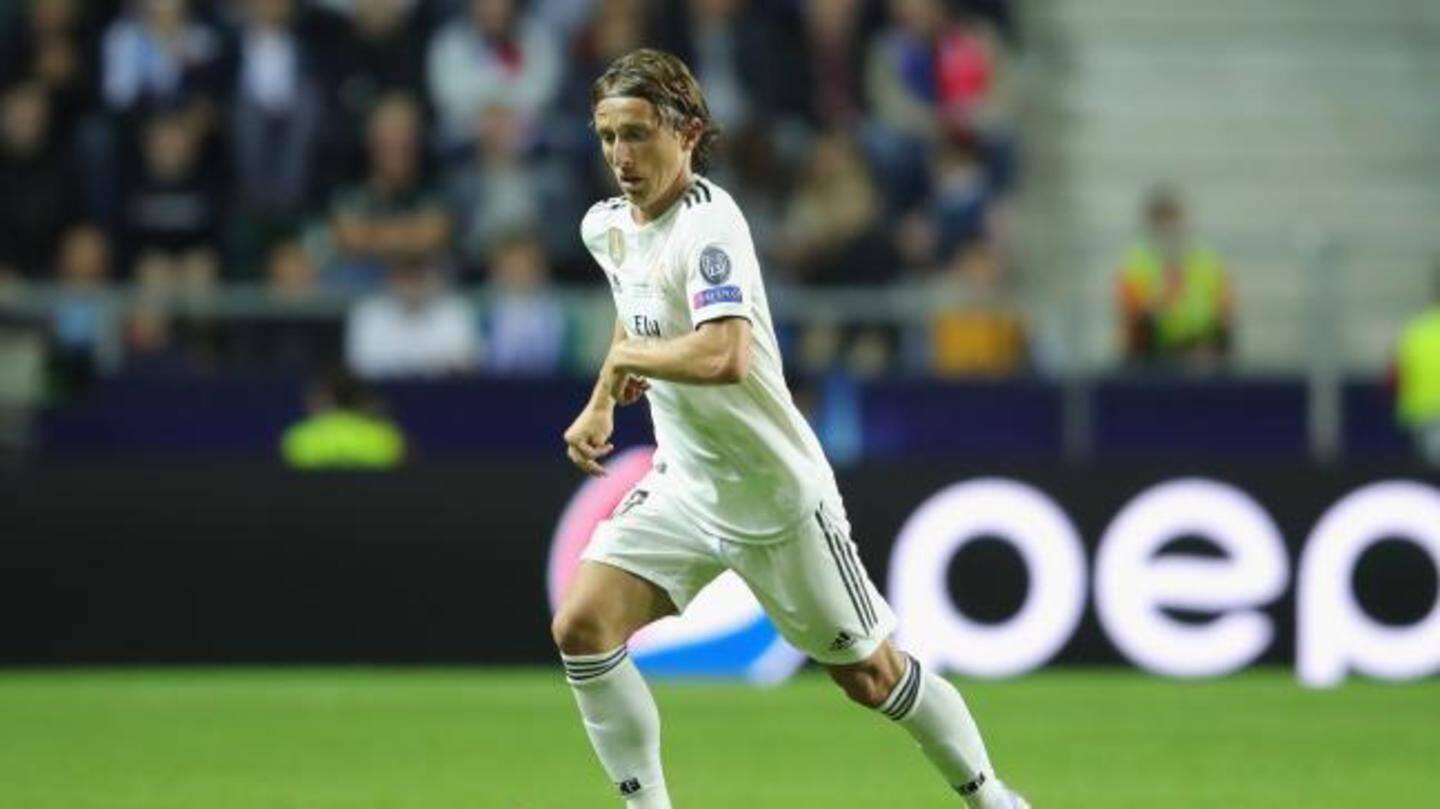 The dispute has its beginnings in the fact that Real Madrid had complained to FIFA that Inter were using unfair means to get Modric to sign for them. According to reports, Florentino Perez, the Real Madrid President, was furious with the Italian club with whom Real have, otherwise, shared a good relationship. However, Modric has now reportedly signed a new contract with Los Blancos.
Tebas has been threatened with legal action earlier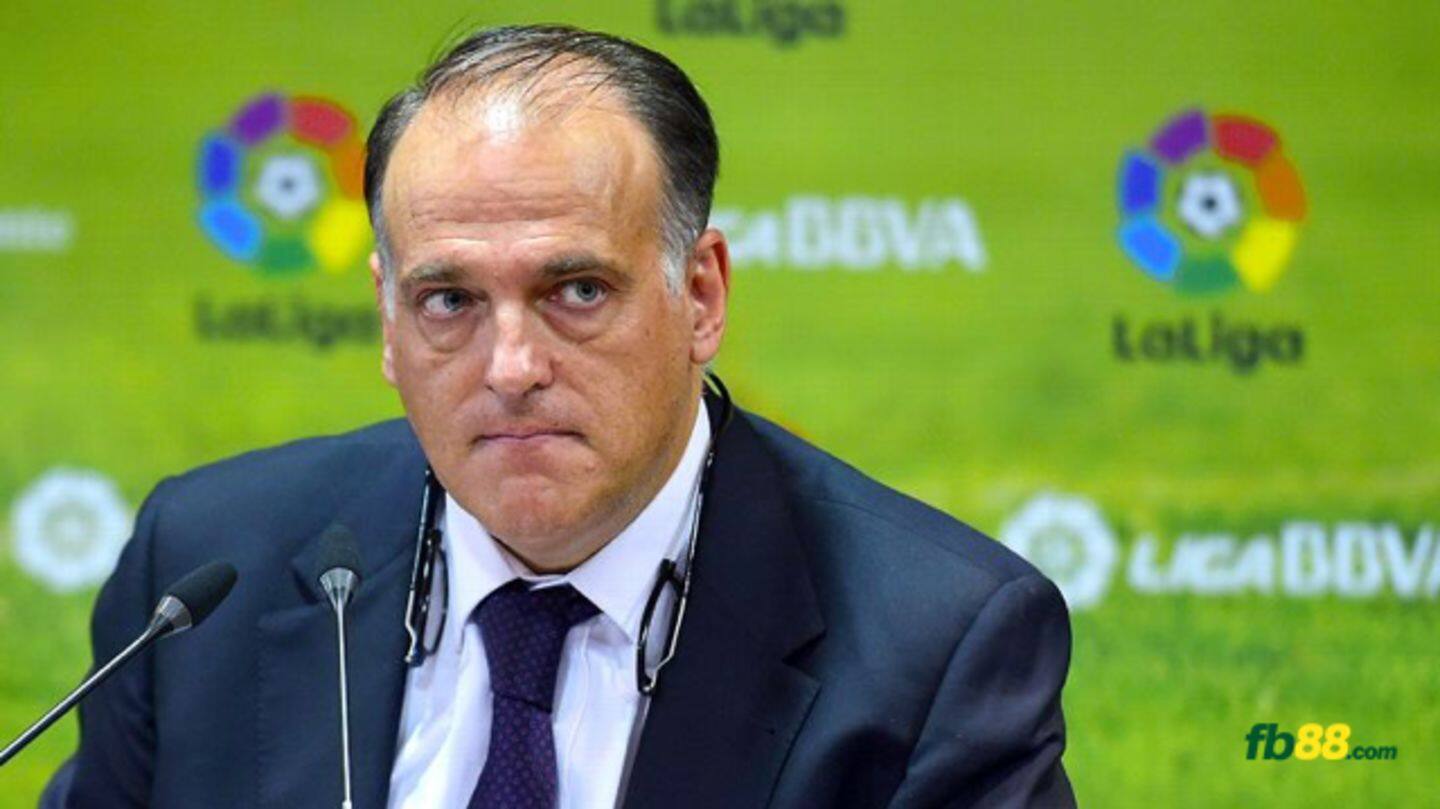 2017 saw Manchester City threatening legal action against Tebas when he accused them of falsifying the finances of their sister club Girona. Tebas alleged City of sending out five players on loan to Girona for amounts that were higher than what was made official. Tebas had also written to UEFA against City and PSG, asking the body to ban these clubs from European competitions.
Tebas has always been an outspoken personality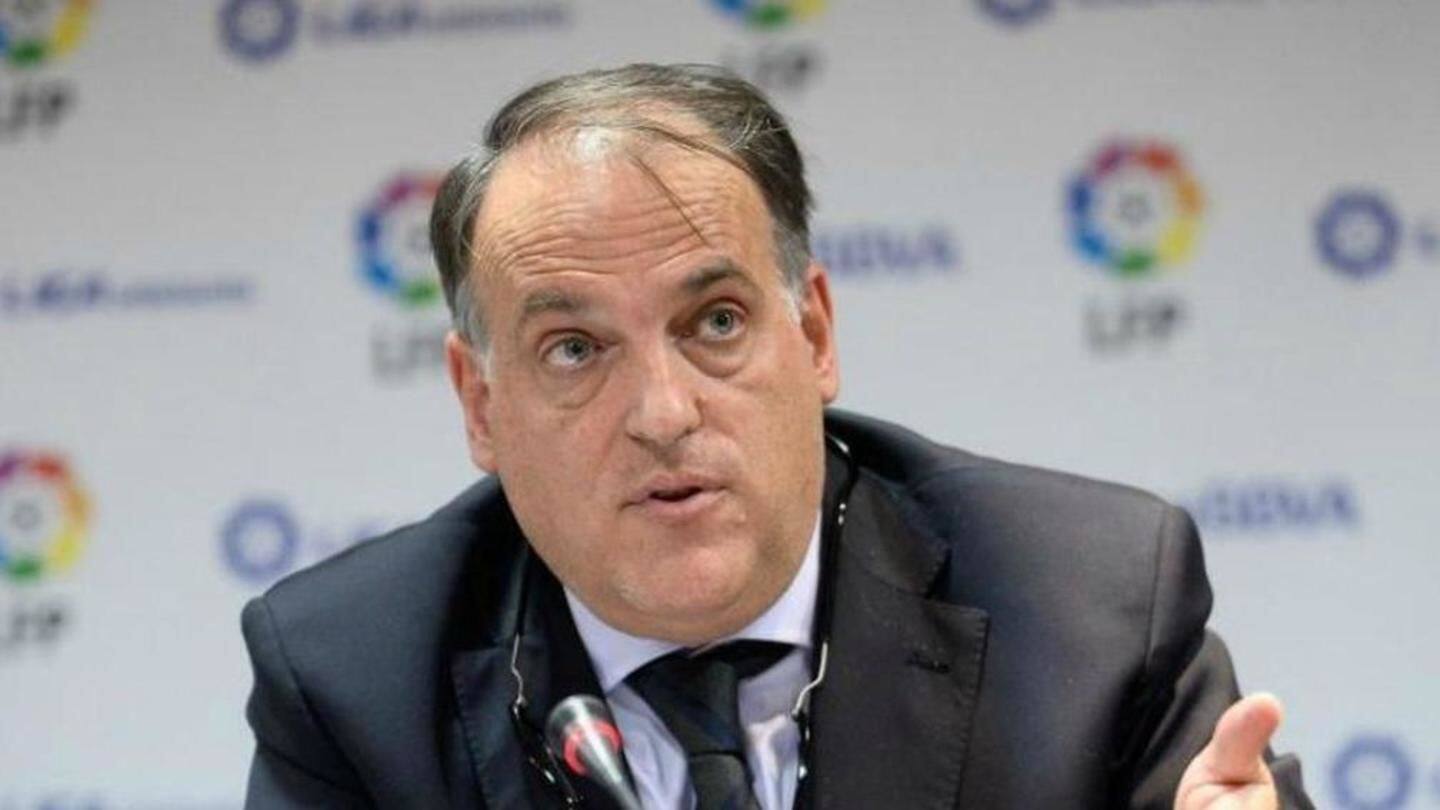 Javier Tebas is an individual who has never shied away from controversy. He has been vocally critical about former UEFA acting president Angel Maria Villar. Tebas had also called for an overhauling of FIFA officials after the Blatter-Platini scandal so that FIFA could regain the trust of the footballing world. He had also accused FIFA of contract information leaks to the website Football Leaks.