Decoding MS Dhoni's captaincy numbers in the IPL
Decoding MS Dhoni's captaincy numbers in the IPL
Mar 24, 2022, 05:24 pm
3 min read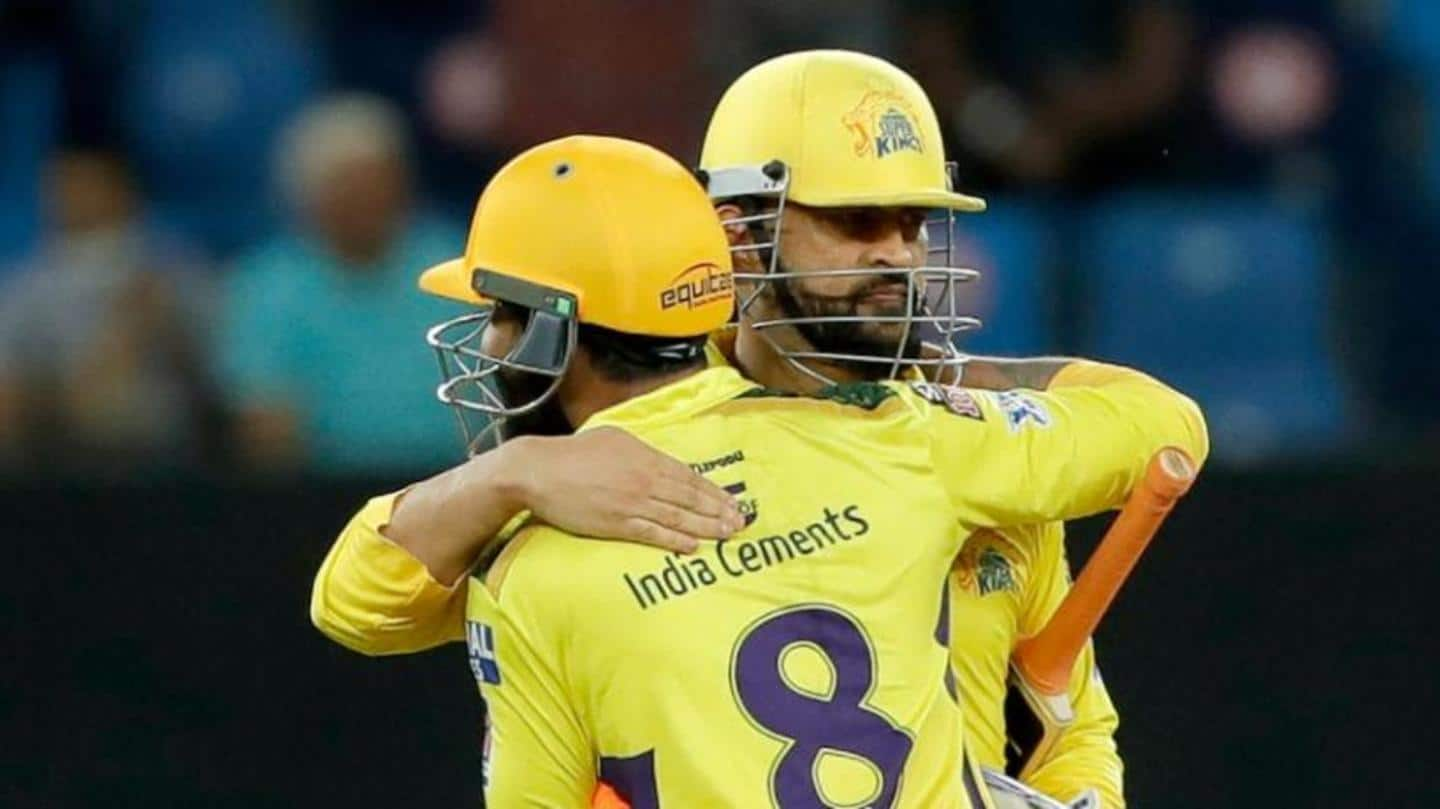 MS Dhoni is one of the greatest captains to have ever played in the Indian Premier League (IPL). He has hung up his boots as a captain for the Chennai Super Kings (CSK). Under his leadership, CSK reached the playoffs on a record 11 occasions. Ravindra Jadeja will don the skipper's role in IPL 2022. Here, we decode Dhoni's captaincy numbers in IPL.
Why does this story matter?
MS Dhoni is the most successful captain in IPL in terms of wins.
He announced the decision to hand over CSK's captaincy in a team meeting on March 24 (Thursday).
Ravindra Jadeja, who has been one of the biggest match-winners for the four-time champions, will now take over the reign.
He will now be only the third player to lead CSK.
CSK issue statement on Ravindra Jadeja being appointed as captain
"MS Dhoni has decided to hand over the leadership of Chennai Super Kings and picked Ravindra Jadeja to lead the team. Jadeja, who has been an integral part of Chennai Super Kings since 2012, will only be the third player to lead CSK. Dhoni will continue to represent Chennai Super Kings this season and beyond," an official statement of CSK read.
Dhoni has led CSK to four titular wins
Dhoni has led the Chennai-based franchise since the inception of the tournament in 2008. His tactical prowess witnessed CSK seal the title in 2010, 2011, 2018, and 2021. He has the second most number of titles as a captain. Mumbai Indians skipper Rohit Sharma occupies a spot, having won on five occasions (2013, 2015, 2017, 2019, and 2020).
Most wins as a captain in IPL
Dhoni has a tally of 121 wins in 204 matches. He has the most number of wins as a captain in the Indian Premier League. He has been on the losing front on 82 occasions. One match didn't have a result. He enjoys a win percentage of 59.60, which is second only to Rohit Sharma (59.68) among players to have captained over 100 games.
Dhoni has featured in most number of games as captain
Dhoni (204) is the only player to have featured in more than 200 games as a captain in IPL. He achieved this feat in IPL 2021. He's above Virat Kohli (140), Gautam Gambhir (129), Rohit Sharma (129), and Adam Gilchrist (74) in this category.
CSK vs KKR in IPL 2022 opener
Dhoni would just be participating as a wicket-keeper batter for CSK in the 15th edition of IPL. He would be next seen in action in the opening match of the season when CSK would take on KKR at the Wankhede Stadium in Mumbai. The match is scheduled to take place on March 26 and will commence at 7:30 PM IST.
Second-most runs as a captain in IPL
Dhoni (4,456) is second only to Kohli (4,881) in terms of most runs as a captain in IPL. The wicket-keeper batter ranks above Gautam Gambhir (3,518), Rohit Sharma (3,506), David Warner (2,840), Adam Gilchrist (1,900), and Sachin Tendulkar (1,723) in this regard.