Isco falls out with Solari, leaving Madrid soon?
Isco falls out with Solari, leaving Madrid soon?
Nov 29, 2018, 08:30 pm
2 min read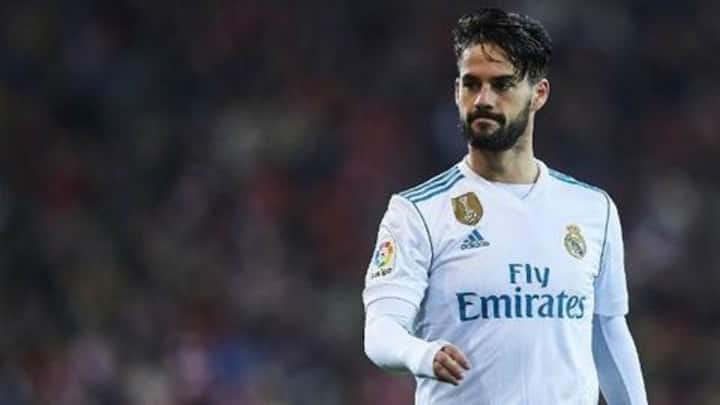 Isco had been one of the best Real Madrid players during Zidane's time in charge, and many clubs had failed to pick up the Spanish sensation during Zizou's time at Real Madrid. However, now that Santiago Solari is the new manager of Real Madrid, all does not seem to be working well for Isco as there have been ruptures in his relationship with the new manager.
Reasons for Isco's troubles with Solari
Isco has reportedly fallen out with the manager because he allegedly complained against a particular drill the squad were assigned to carry out by the manager. Moreover, the midfielder had also reportedly refused to shake hands with the manager after Real lost 3-0 to Eibar. He was benched during most matches after Real lost 5-1 to Barcelona in La Liga.
Solari has spoken his mind on Isco's exclusion
Real Madrid manager Satiago Solari said regarding Isco's exclusion that, "It was a sporting decision, nothing else. There are no starters, or substitutes, in football. It is up to all players to be at 100 percent, so the coaches pick them."
Comments from vice-captain Marcelo on the situation
Real Madrid vice-captain Marcelo has said that Isco must work his way into the squad. Marcelo said that he is not someone who will be giving advise to Isco, as he believes that the talented midfielder knows exactly what he has to do. "I'm not saying he is not working, but football is like this. To see that you are making a mistake and improve", he added.
Top European clubs have shown their interest in Isco
There has never been any doubt about the talent and potential the midfield magician possesses. He has beautiful ball control, touches and dribbles, and thus has earned the interest of many top European clubs. Given the fallout, reportedly, Manchester City, Arsenal, Chelsea and Tottenham are the English clubs who are seeking his services. Also, Italian clubs like Juventus, Napoli and AC Milan have let their interests known.