Argentina will not play against Israel in Jerusalem, here's why
Argentina will not play against Israel in Jerusalem, here's why
Jun 06, 2018, 02:41 pm
2 min read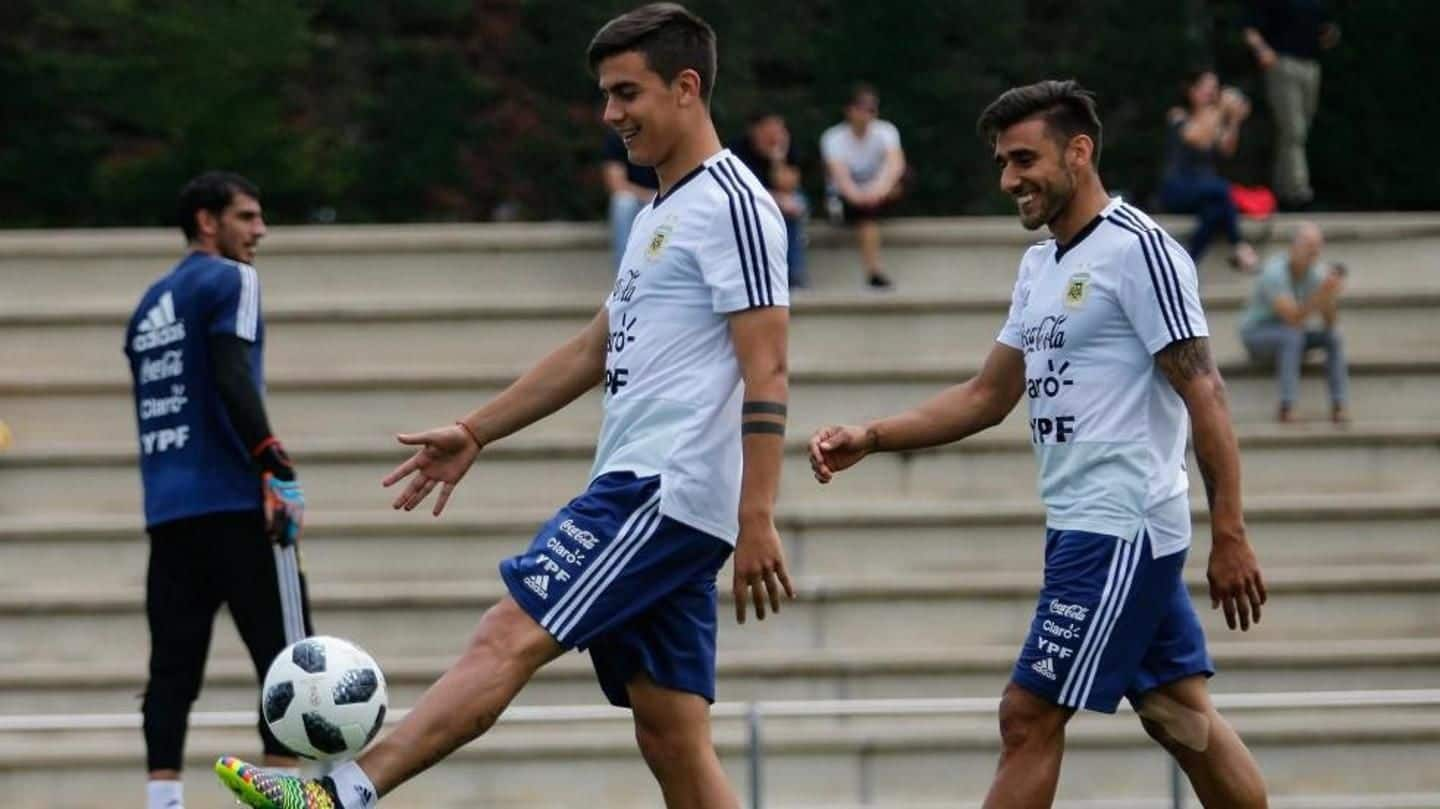 South American football powerhouse Argentina have cancelled their international friendly game against Israel. The Lionel Messi-led Argentina were supposed to play against Israel on Saturday in Jerusalem at the Teddy Kollek Stadium. The political pressure and protests led to Argentina taking this decision. Earlier, the Palestine Football Association chief had urged fans to burn pictures of Lionel Messi if he plays against Israel.
Israel vs Argentina: Reason of cancellation
Reports state that recent protests in Gaza have seen around 120 people being killed. Several Palestinian groups, therefore, raised slogans for the game to be cancelled. Campaign group Avaaz played a key role. The match was earlier scheduled to take place at Haifa, Israel.
Argentine forward Gonzalo Higuain stated that a right call has been made in relation to cancellation of the game. As per reports, Israeli prime minister Netanyahu had called up his Argentina counterpart not to cancel the match, but the latter went ahead anyway. The visit of the Argentine team had attracted a lot of interest in Israel, but now they have been hit hard.
Palestine FA happy with this decision
The Palestine FA issued a statement to congratulate Argentina and their players for the decision to cancel the match. It stated that values and morals in the sport have secured a victory. Meanwhile, Palestinians celebrated in the West Bank and in Gaza.
Current situation of Jerusalem
The current situation involving both the nations and Jerusalem is highly sensitive. People of Palestine see eastern part of Jerusalem as their future capital. Meanwhile, Israelis regard Jerusalem as their capital. The decision to relocate the game from Haifa was met with criticism. Moreover, there have been negative reactions with US president Donald Trump acknowledging Jerusalem as Israeli capital earlier this year.
Has Argentina paved the way?
Israel are ranked 98th in the world in FIFA rankings. With Argentina cancelling their visit amidst the political situation, this could pave a way for many nations in the future to not play their games and hand Israel a body blow.