#AsianGames2018: Kamal, Batra win historic bronze in Mixed Doubles TT
#AsianGames2018: Kamal, Batra win historic bronze in Mixed Doubles TT
Aug 29, 2018, 06:30 pm
2 min read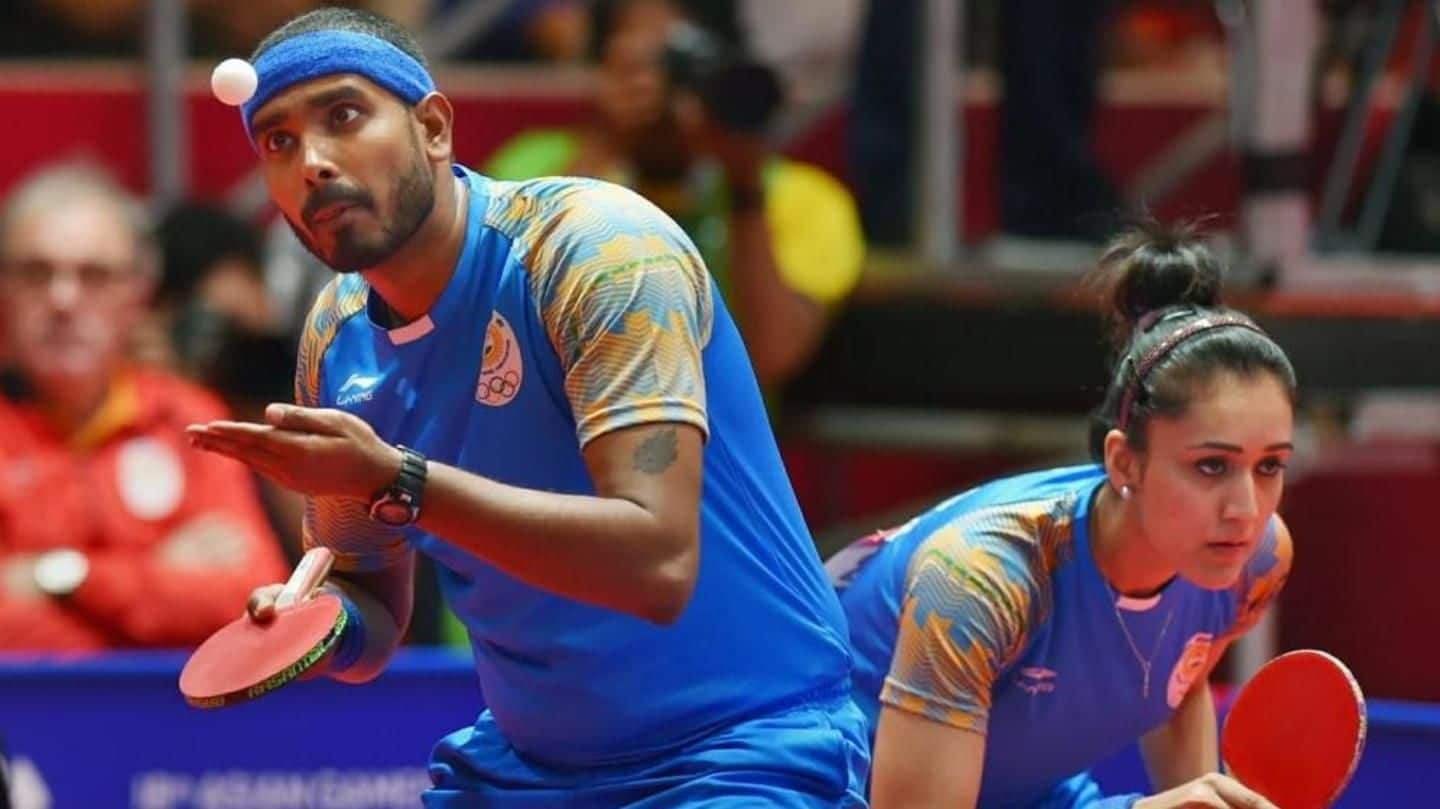 The Indian Table Tennis contingent's dream run at the Asian Games got better today when the Mixed Doubles pairing of A Sharath Kamal and Manika Batra exceeded its own expectations to win a historic bronze. It was only yesterday that the Kamal-led men's team had secured a bronze, ending India's 60-year-wait for a maiden medal at the Asian Games. Here are more details.
Kamal and Batra played four matches
Today, Kamal and Batra played four matches and only the opener against Malaysia was comfortable. In the lead up to the event, Kamal had slammed the scheduling of the competition. In the semifinals, Kamal and Batra made life tough for China's Yingsha Sun and Wang Sun before going down 9-11, 5-11, 13-11, 4-11, 8-11. The semifinal was a best of seven games contest.
India defeated South Korea in pre-quarterfinal
Kamal and Batra's pre-quarterfinal was against the strong South Korean pairing of Lee Sangsu and Jeon Jihee but the Indians battled past them 11-7, 7-11, 11-8, 10-12, 11-4.
Indians defeated North Koreans in quarterfinal
Next up for Kamal and Batra was the North Korean challenge posed by Cha Hyo Sim and An Ji Song. This was for a place in the semi-finals and a guaranteed medal at the Asian Games. However, the Asiad quarterfinal too went down to the wire with the Indians pulling off a 11-4, 10-12, 11-6, 6-11, 11-8 victory.
Female player's role is important in Mixed Doubles: Kamal
"In Mixed Doubles, the role of the female player is very important. More often than not, it actually decides who is going to win the match," Kamal said.