Coronavirus outbreak: Former Real Madrid president Lorenzo Sanz dies
Coronavirus outbreak: Former Real Madrid president Lorenzo Sanz dies
Mar 22, 2020, 11:38 am
2 min read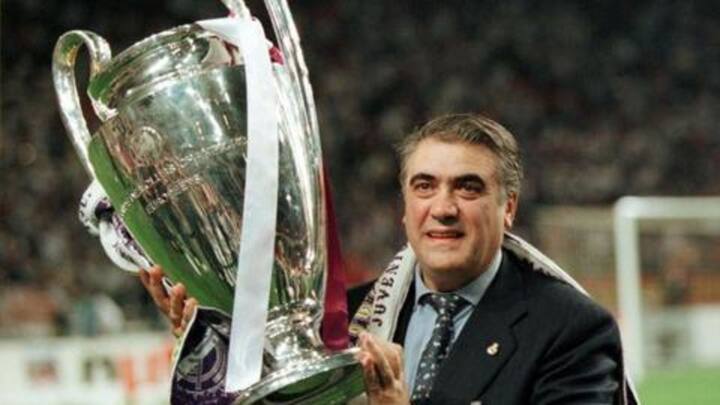 Former Real Madrid president Lorenzo Sanz has passed away at 76, his son confirmed on twitter. Sanz was admitted to hospital on Tuesday after having eight days of fever. A test which was carried out later, confirmed that he had symptoms of COVID-19. He also suffered a kidney failure due to some respiratory problems, on Saturday night. Here is more.
My father did not deserve this end, says Sanz's son
"My father has just died. He did not deserve this end in this manner. One of the best, most courageous and hard working people I have seen in my life. Family and Real Madrid were his passion," Sanz's son Lorenzo Jr wrote on twitter.
Sanz's condition aggravated after he was admitted to hospital
Sanz's son Lorenzo Jr, who represented Real Madrid in basketball, had informed about his father's aggravating state. He stated that his father was rushed to hospital after showing symptoms of coronavirus. "We have to wait 24 hours but because of his age the situation is very complicated," he wrote on social media. He added, "The hardest thing is not being able to see him."
Real Madrid won two Champions League titles under Sanz
Sanz became the president of Real Madrid in 1995, having served the Spanish club until 2000. In 1998, Madrid finally clinched their maiden Champions League title since 1966, beating Juventus 1-0 in the final. Two years later, they were crowned European champions again after defeating Valencia in the final. However, following the victory, Sanz lost the presidential elections to Florentino Pérez.
Very sad day for Real Madrid: Sergio Ramos
In a statement, Real Madrid asserted that the club would pay homage to Sanz, once the crisis gets resolved. The deadly virus has claimed over 1,300 lives in Spain so far. The incumbent club captain Sergio Ramos also expressed his grief over Sanz's death. "Lorenzo Sanz connected yesterday and today with two numbers for history - 7 and 8," tweeted Ramos.