#MourinhoSacked: Manchester United sack Jose Mourinho after dismal season
#MourinhoSacked: Manchester United sack Jose Mourinho after dismal season
Dec 18, 2018, 04:20 pm
2 min read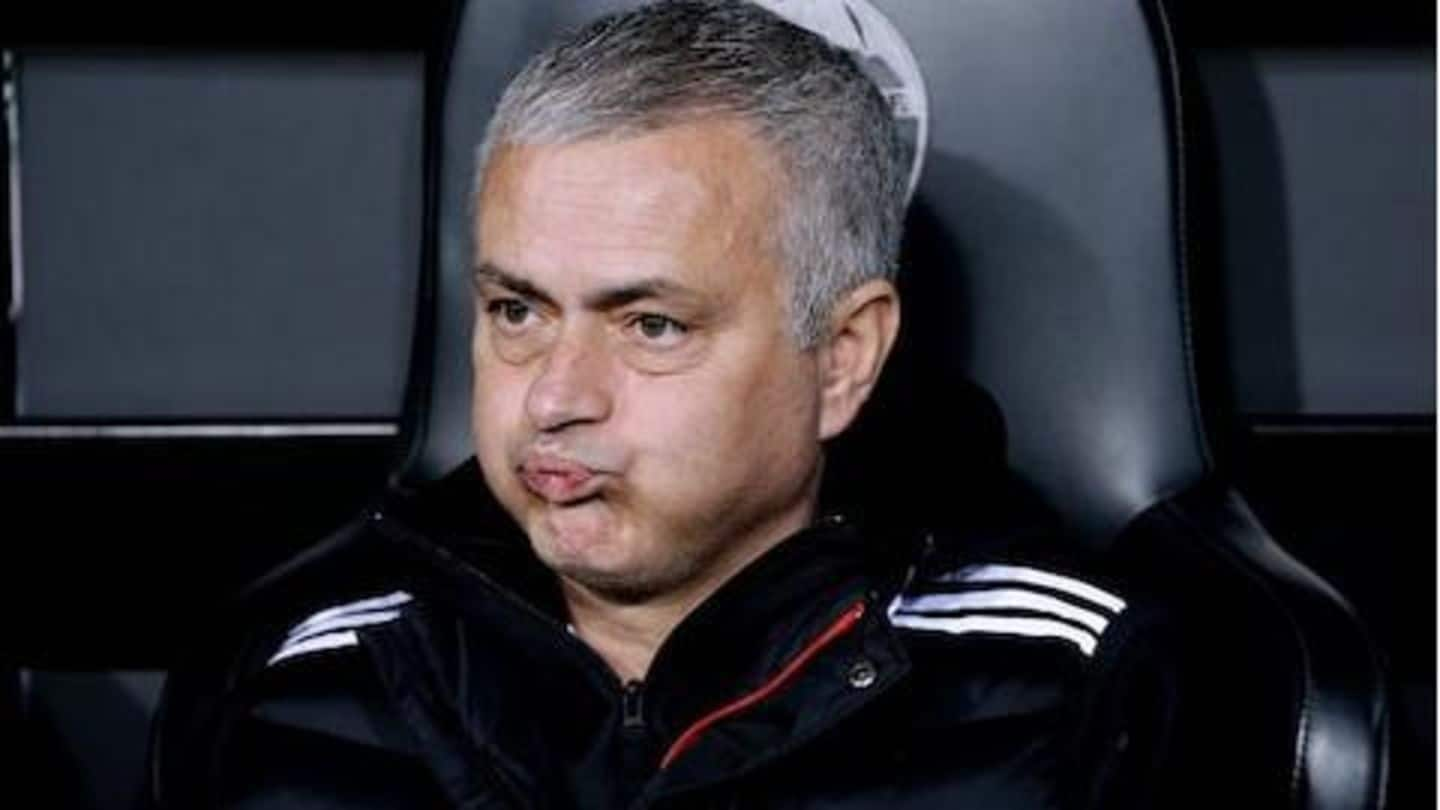 Reports confirm that Jose Mourinho has been sacked by Manchester United after they suffered a 3-1 defeat at the hands of Liverpool. His tenure began in May 2016 after United fired Louis van Gaal. The Portuguese manager had helped them win the Europa League and the EFL Cup. Details follow.
Jose Mourinho has left the club with immediate effect
United's club statement reads, "The club would like to thank Jose for his work during his time at Manchester United and to wish him success in the future." As for who's about to take charge, United writes, "A new caretaker manager will be appointed until the end of the current season, while the club conducts a thorough recruitment process for a new, full-time manager."
Relationships were souring for a long time
It is believed that Mourinho's relationship with Manchester United players and officials were going through a period of crisis for a long time. Mourinho was critical of United authorities on not giving him a center-back that he said he needed. He even stripped Paul Pogba of his vice-captaincy and reportedly called him a 'virus' in front of the entire United team.
United's worst performances this season
United were far from being upto the mark this season, losing with big margins to teams like Tottenham, Manchester City, and Liverpool. They were handed a 0-3 battering at Old Trafford by Tottenham Hotspur where Lucas Moura scored his first two EPL goals. Local rivals Manchester City also thrashed Mourinho's men 3-1 as did Liverpool this weekend. United also lost to Brighton this season.
Interesting stats from Mourinho's career at United
United averaged lower goals under Mourinho (1.62) than they did under David Moyes (1.65). Since both Guardiola and Mourinho took charge of the Manchester clubs, City (234) have netted in 83 more goals than United (151). United's 26 points from 17 matches in 2018-19 is their worst since 1990-91. United have won a total of 176 EPL points since Mourinho was appointed.
Who are the favorites to replace Mourinho?
Two names have been coming up while talking about Mourinho's potential replacements. Some believe United waiting till the end of the ongoing season hints at them wanting to bring in Tottenham gaffer Mauricio Pochettino as the new manager. Others have speculated Zinedine Zidane to be the perfect option for United as he is free this season and was long-speculated as his replacement at Old Trafford.