BBL/WBBL to have multiple Super Overs for tied finals
BBL/WBBL to have multiple Super Overs for tied finals
Sep 24, 2019, 12:57 pm
3 min read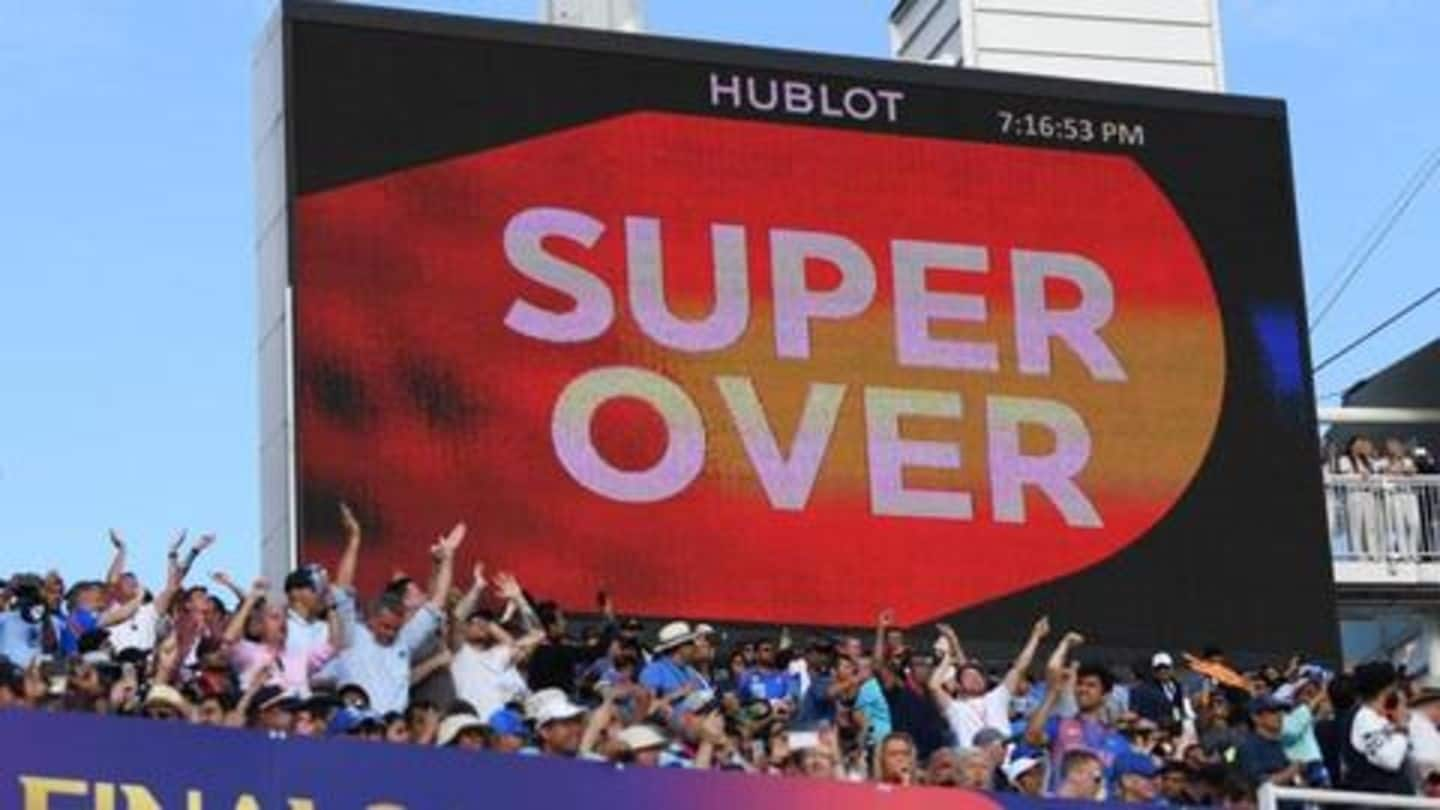 The Australian T20 league, Big Bash League (BBL) and Women's Big Bash League (WBBL), have decided to make modifications to their Super Over concept in case of a tied Super Over. The decision was taken by Cricket Australia (CA) following the controversy surrounding the Super Over during the ICC World Cup 2019 final, which saw England win. Here's more on the issue.
Super Over is a format in limited-overs cricket which is implemented in case of a tied match. When a match sees scores levelled, both the teams bat an over each, with the team chasing batting first, while there is a two-wicket limit. As of now, in case of a tied Super Over, the number of boundaries hit by a team is taken into consideration.
What happened during World Cup 2019 final?
The 2019 Wold Cup final saw England and New Zealand finish on the same score of 241, following the conclusion of the regulated 50 overs. As the match went into the Super Over, England batted first, since they were chasing and posted 15 runs, while New Zealand too could manage 15 runs. As a result, the boundary count rule was implemented, with England winning.
How does BBL/WBBL plan on fixing this?
CA has decided that during such circumstances in the BBL/WBBL, there would be multiple Super Overs played in order to determine the winner, instead of the usual boundary count rule. However, this rule shall only be limited to the semis and final of the tournament, while the regular league games would lead to the split of points following a tied Super Over.
CA to limit number of Super Overs in specified venues
Meanwhile, CA has also said that in case of venues where there are time restrictions on floodlights to be turned off, barring semis and final, the number of Super Overs shall be reduced and informed beforehand to the team. "In the case of a tied super over under (such) circumstances then, the higher placed team will be declared the winner," added CA.
CA believes they have a strong system in place
"We hope that allowing for multiple Super Overs in WBBL and BBL Finals will provide our teams and fans with the best possible experience. We look forward to another competitive season for both leagues," said CA's BBL head, Alistair Dobson.
Is multiple Super Overs a good idea?
While this certainly comes as exciting news for cricketing fans, especially T20 viewers, like the author himself, he is split on his take. Firstly, T20 is all about keeping the game short. On that note, extending a Super Over to multiple ones hardly makes any sense. Instead, he is still in favor of the boundary count, or even the points table rule.